Coroner IDs woman found dead in northwest Las Vegas home
December 2, 2016 - 2:35 pm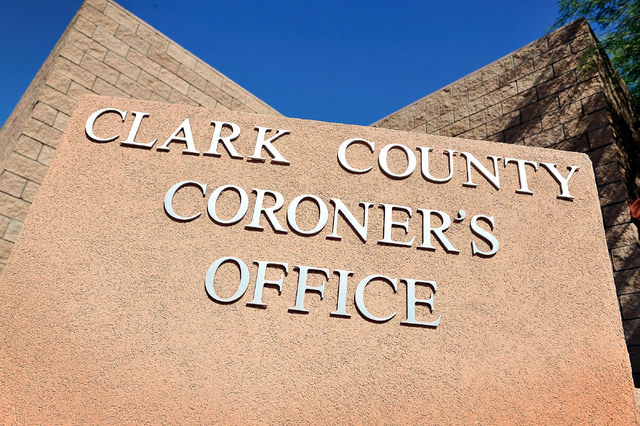 The woman found dead in a northwest valley home Thursday evening has been identified by the Clark County coroner.
She was Kristi Telles, 43, and her city of residence is unknown, according to the coroner. Her cause and manner of death have not been determined.
The Las Vegas Fire Department received a medical emergency call at about 5 p.m. o respond to 6605 Crosstimber Court near West Gowan Road and North Rainbow Boulevard, public information officer Tim Szymanksi said.
A passerby said a man flagged him down and told him he and his girlfriend needed medical help, but she was inside of the home and unable to escape on her own. He also said that a power generator was in the house and he believed they may have been overcome with carbon monoxide gas, the department said in a statement.
When firefighters arrived, they entered the home with full protective clothing and breathing apparatus. Crews had a meter that indicated extreme amounts of carbon monoxide gas were inside of the house. Firefighters found Telles lying unresponsive on the floor at the top of the stairs. She was immediately taken out of the house into an ambulance and paramedics tried to revive her. Several attempts to revive her were unsuccessful, and she was pronounced dead on the scene, Szymanksi said.
The man was taken to Mountain View Hospital for treatment for carbon monoxide poisoning. No information was available on his condition.
His condition was unknown.
Before investigators could go into the house, it had to be cleared of the carbon monoxide gas, which took several hours. Investigators do not wear protective gear and must wait for the levels to dip to zero, Szymanksi said.
The Metropolitan Police Department initially recieved a call regarding the incident as a possible suicide attempt. Police believe the incident was drug-related, Metro Lt. Grant Rogers said.
Contact Jessica Terrones at jterrones@reviewjournal.com or 702-383-0381. Follow @JessATerrones on Twitter. Contact Lawren Linehan at llinehan@reviewjournal.com or at 702-383-0381. Follow @lawrenlinehan on Twitter.