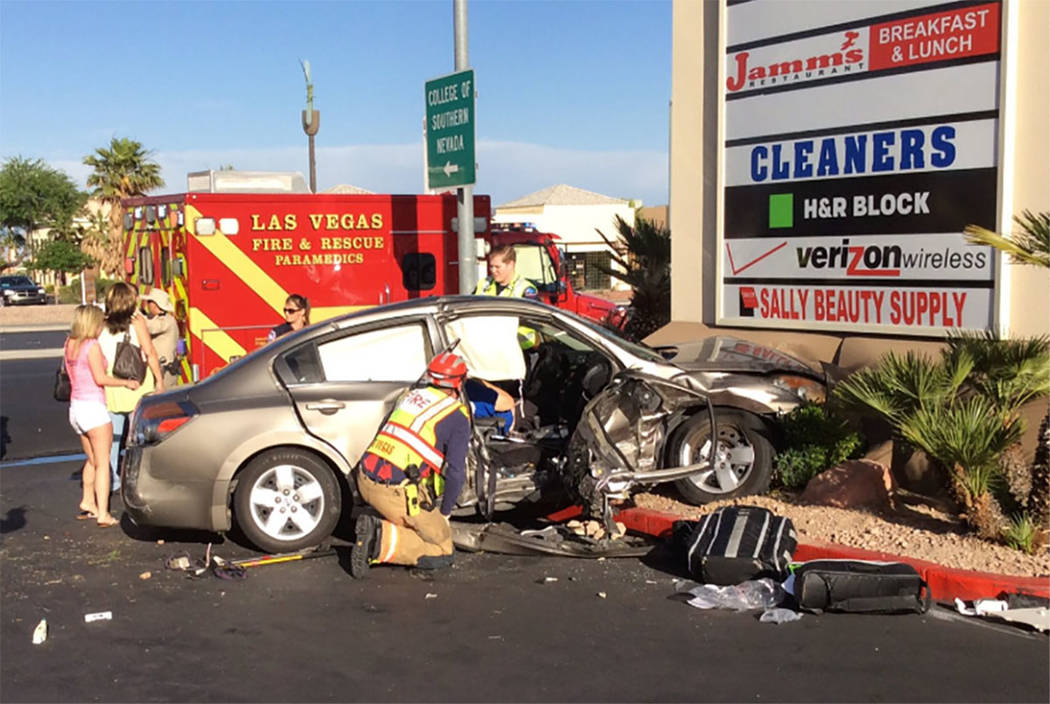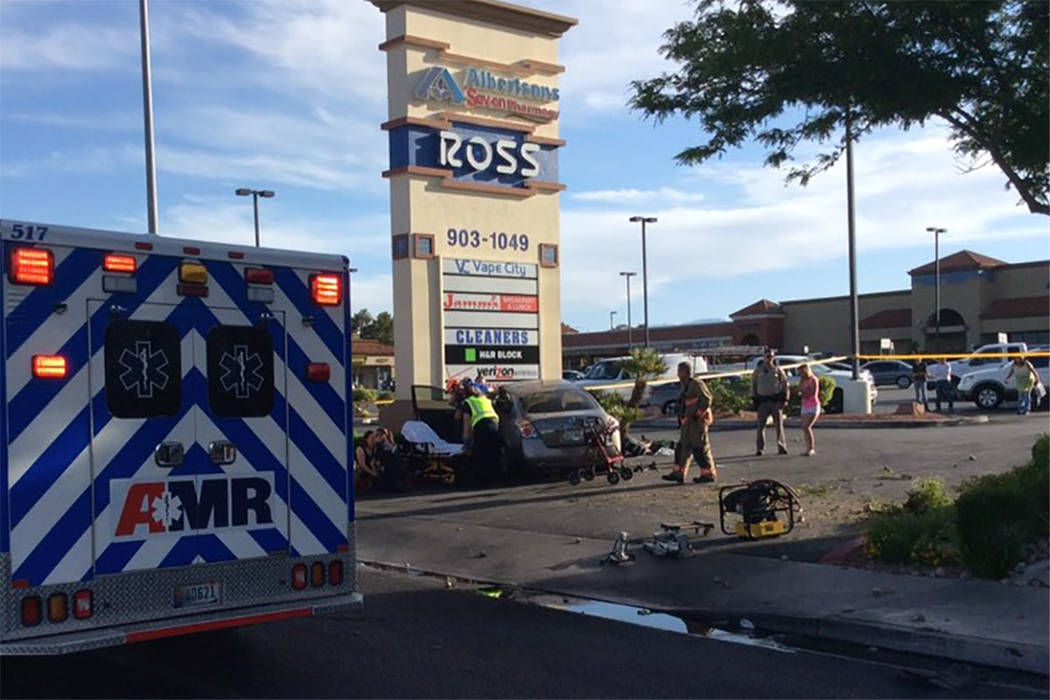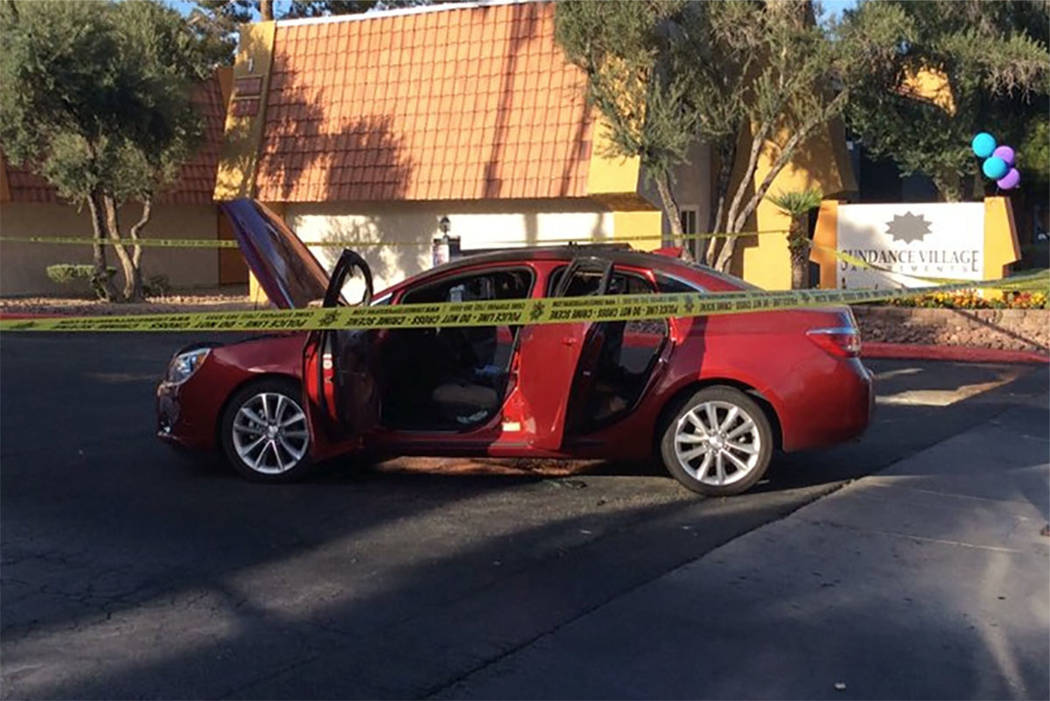 Las Vegas police are investigating two crashes, one deadly and the other life-threatening, in the same vicinity Saturday evening in the west valley.
A two-vehicle crash happened about 5:50 p.m. near West Charleston and North Rainbow boulevards, according to Metropolitan Police Department.
One man died as a result of the crash, Metro Lt. Ailee Burnett said.
About a half-hour earlier, a vehicle ran into a pole and caught fire just east of the intersection.
Metro officers in the area pulled a woman from the burning red sedan, according to Las Vegas Fire Department social media. Her car halted when it ran into a street pole outside the Sundance Village Apartments, 6500 W. Charleston Blvd.
She was hospitalized at University Medical Center with life-threatening burns, spokesman Tim Szymanski said.
The crashes led to road closures near Charleston, Torrey Pines, Rainbow and Alta Drive, the Regional Transportation Commission posted on social media.
No further information was immediately available.
Contact Mike Shoro at mshoro@reviewjournal.com or 702-387-5290. Follow @mike_shoro on Twitter.
West Charleston and North Rainbow boulevards, Las Vegas