Cyclists spread cheer during RTC Holiday Ride in Las Vegas
December 8, 2018 - 5:45 pm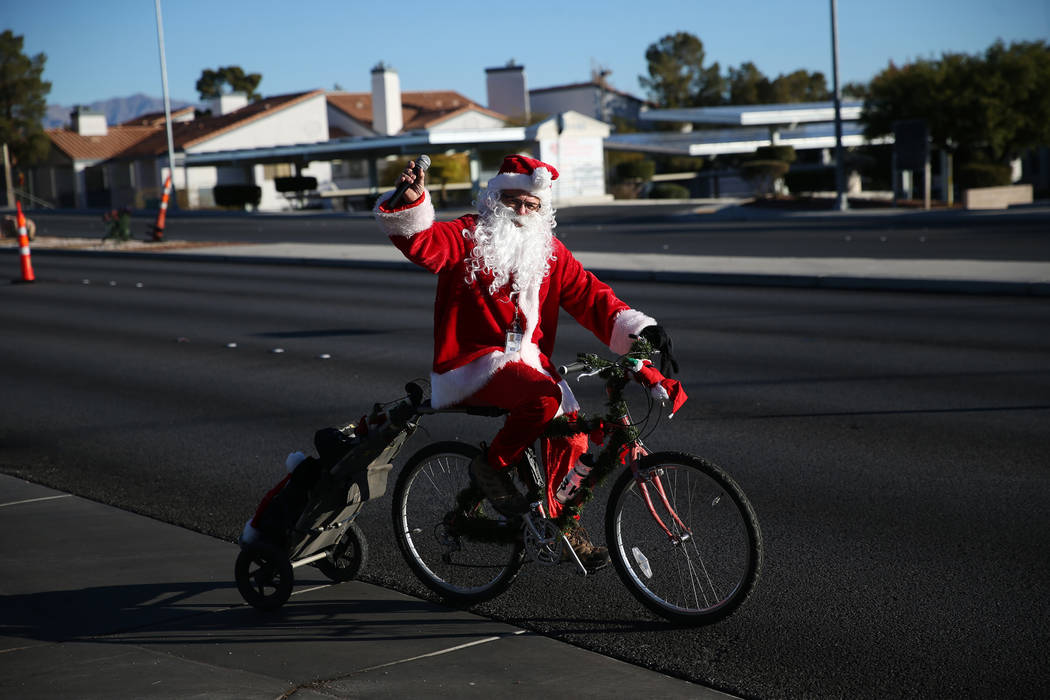 Santas, elves and even a man in pink bunny pajamas that conjured visions of "A Christmas Story" joined a throng of bicyclists Saturday morning in Las Vegas on the Regional Transportation Commission's annual Holiday Bike Ride and toy drive.
The 10-mile trip, which began and ended at the RTC's Westcliff Transit Center, was more than a mere ride. It is designed to bring holiday cheer to children with each cyclist contributing an unwrapped toy to the effort.
Many participants donned festive attire or festooned their bikes in holiday trim.