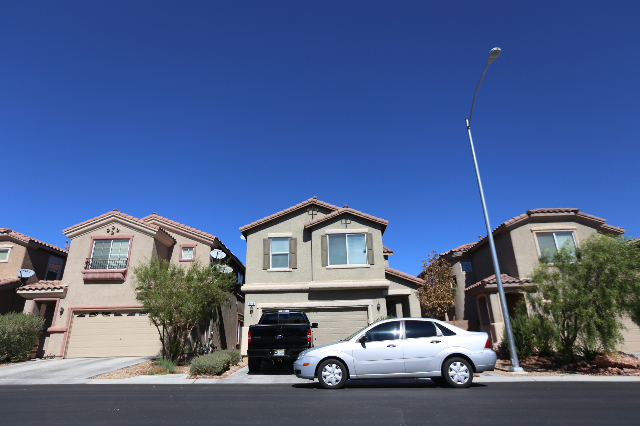 The Clark County district attorney's office will pursue felony child abuse charges in connection with an 8-year-old boy who shot and killed himself in October.
Jeffrey Hamilton, who is the boyfriend of Clayton's mother, has been charged with one felony count of child abuse, neglect or endangerment.
Las Vegas police have said Clayton Singleton was home alone with his 5-year-old sister when he shot himself on the night of Oct. 10 at his home in the 9100 block of Wine Cellar Avenue, near the intersection of Pebble and South Fort Apache roads.
And the district attorney's office said the day the boy died wasn't the first time he got his hands on the 9 mm handgun that killed him. Two years ago, Clayton accidentally fired the same gun.
Clark County District Attorney Steve Wolfson there is no clear legal standard for negligence for cases of child deaths from unsecured firearms. There are a number of cases that are black-and-white, but this isn't one of them.
"A lot of times charges are not brought," he said. "In this case there were circumstances that were really troublesome."
Investigators determined that the 9 mm wasn't the only firearm in the home. There were multiple guns loaded and readily accessible to Clayton, Wolfson said. Hamilton failed to secure the weapons and provide adequate supervision to the children by leaving Clayton and his 5-year old sister home alone.
Wolfson told the Review-Journal that formal charges were filed Friday. Hamilton will now be served with a summons to appear in court for arraignment, likely in two or three weeks.
Hamilton, who had been notified of the charge, will not be arrested before arraignment and is not considered a flight risk, Wolfson said. The district attorney's office doesn't believe Hamilton has any kind of serious criminal record.
Few details were released about the tragedy in October. Neighbors told the Review-Journal that Clayton's sister screamed about blood as she was rushed from the scene. She was removed from the house by Department of Family Services a few days after the shooting.
The Clark County Coroner's Office declared Clayton's death a suicide in November — a ruling his mother didn't agree with.
Over the past decade, cases where children were killed or injured with unsecured guns but ruled accidental have sometimes been followed by neglect charges against the parents. But it's rare for parents to be charged in cases involving youth suicide, even when guns are unsecured.
"A young boy is dead, a family is grieving and nobody wins in a situation like this," Wolfson said.
Nonetheless, Wolfson said he has a moral and legal obligation.
"This was a case that we reviewed for a couple of months. We looked at this very carefully," he said.
"The bottom line is this is my decision, and I made the decision … A person that's a gun owner needs to act responsibly. Especially if you have young children at home."
Contact Wesley Juhl at wjuhl@reviewjournal.com and 702-383-0391. Find him on Twitter: @WesJuhl