DACA recipients in Las Vegas Valley urged to pursue renewal
November 8, 2018 - 4:42 pm
Updated November 8, 2018 - 8:42 pm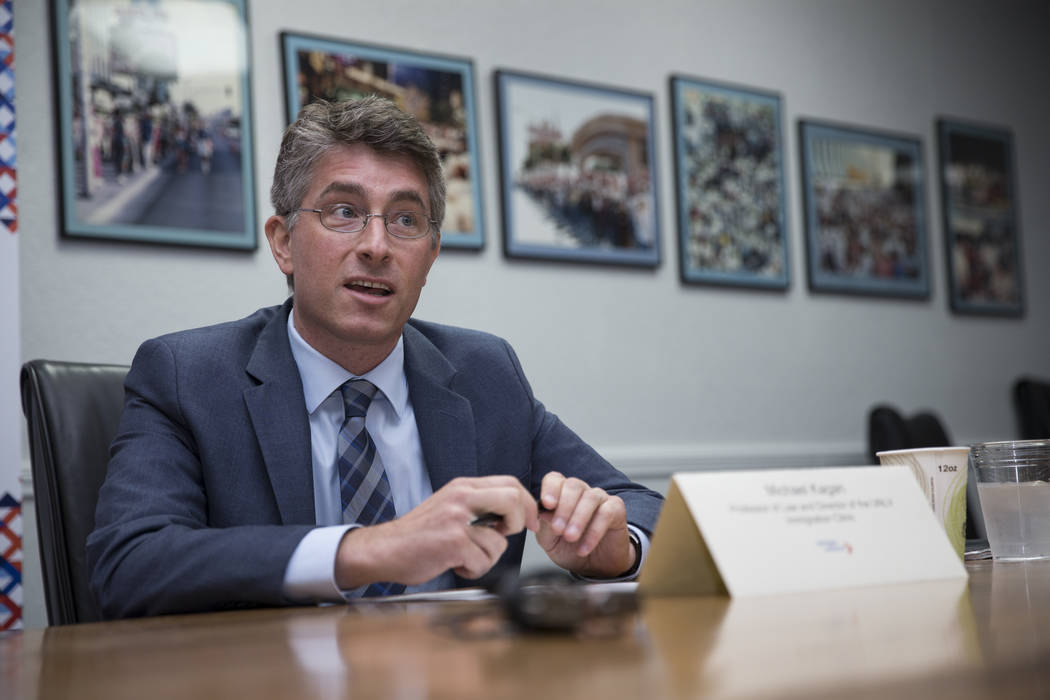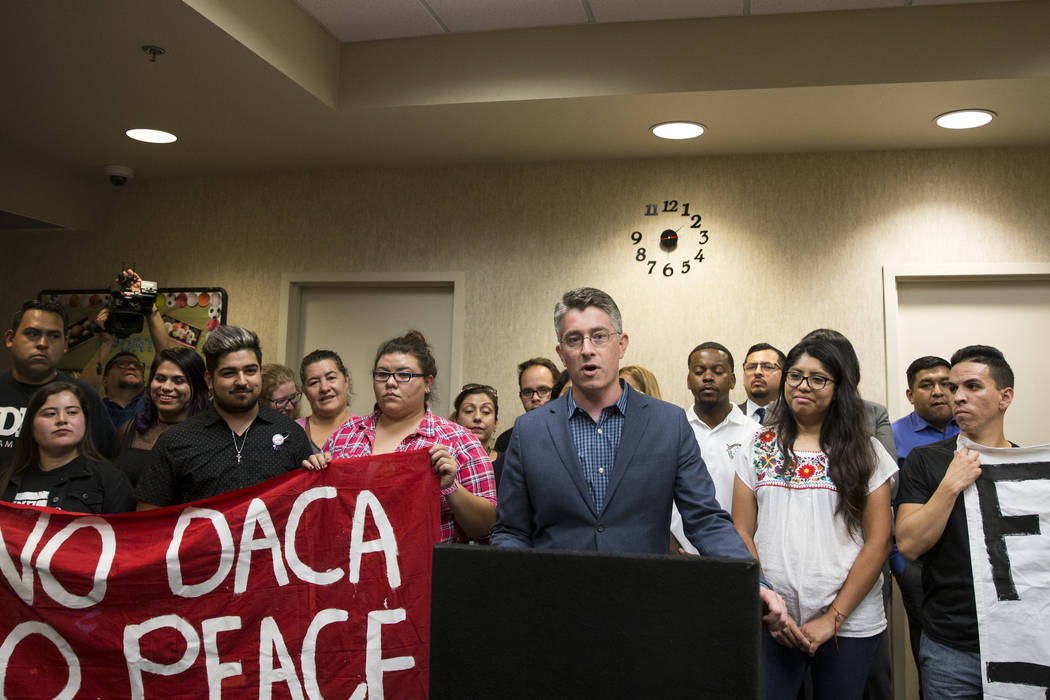 With the Trump administration's effort to terminate the Deferred Action for Childhood Arrivals program likely heading to the Supreme Court, local immigration advocates are encouraging young undocumented immigrants enrolled in the program to make sure they apply for renewal.
"If you have DACA, you should think about renewing soon, because the opportunity remains available and nobody knows where this ligation will end," Michael Kagan, a lawyer with the UNLV immigration clinic, said Thursday.
Kagan's message came shortly after the 9th U.S. Circuit Court of Appeals in San Francisco ruled that President Donald Trump cannot immediately end the 2012 program shielding young immigrants from deportation. A three-judge panel from the court upheld a preliminary injunction blocking Trump's decision to phase it out.
The Trump administration is expected to appeal that decision to the high court.
Mark Krikorian, executive director of the Center for Immigration Studies, which advocates for low immigration levels, said he believes the Supreme Court will uphold Trump's action. That's because the directive creating the program came in the form of an executive memo, not an order.
"If subsequent administrations can't undo a previous administration's memos, then we no longer live in a democracy. It's as simple as that. This case should never have even gotten past the district court level," he said.
Krikorian said a court decision might spur Congress to act to determine the fate of the nearly 700,000 participants in the program, commonly called DREAMers.
"Once there's an actual deadline, Congress now will have a real incentive to act," he said, and any legislation should have appropriate checks and balances built in.
About 13,000 DACA participants live in Nevada. The program protects people who were brought to the United States illegally as children or came with families who overstayed visas.
Under the program, participants are protected from deportation and have the ability to work legally in the United States. A large portion of them are now in their 20s and 30s, Kagan said. They have the ability to go to college (without federal financial aid), own homes, work legally and start businesses.
There is currently no pathway for DACA participants to earn citizenship. Prior to Trump's effort to end the program, recipients could file for renewal every two years with U.S. Citizenship and Immigration Services indefinitely.
Kagan said DACA participants should not be afraid to file their renewal paperwork, as there have been no reported instances of immigration authorities targeting them for deportation with the program in flux. Plus, he said, the government already has access to the participants' information, even if they don't go to renew.
The renewal paperwork takes a few months, which is why Kagan said recipients should start the renewal process now. UNLV's immigration clinic and some other local legal aid centers provide free help with applications.
Contact Meghin Delaney at 702-383-0281 or mdelaney@reviewjournal.com. Follow @MeghinDelaney on Twitter.