Death in November house fire ruled homicide by coroner
December 14, 2015 - 5:31 pm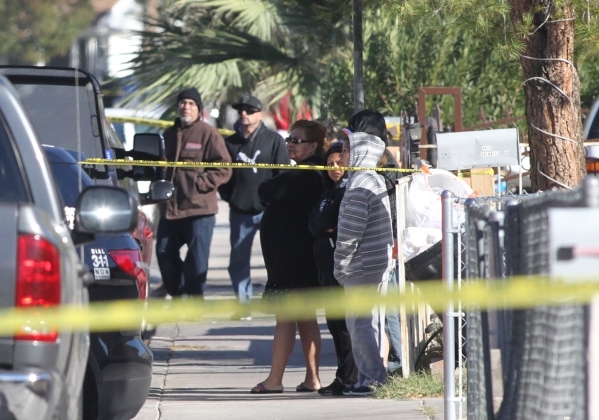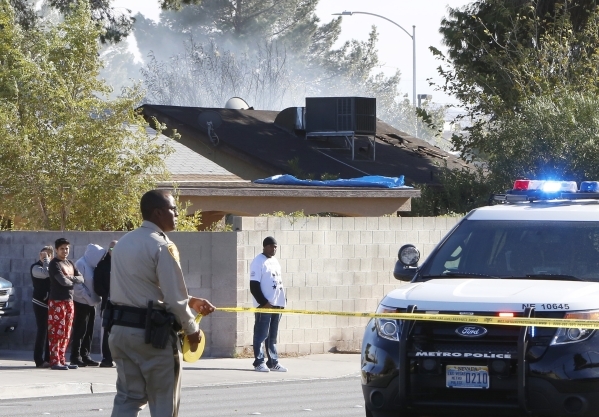 A man whose body was found in a November fire at an east Las Vegas home died as the result of a homicide, the Clark County coroner's office said Monday.
Mario Jimenez, 45, died Nov. 16 when a fire swallowed a small, one-story house at 52 Sherrill Circle, near Lamb and Charleston boulevards.
Jimenez died of "thermal and inhalational injuries," the coroner's office said. His death was ruled a homicide.
Four others were critically injured in the blaze, police said. The first firefighters to arrive at the home about 12:20 p.m. found one man with stab wounds.
Neighbors at the time of the fire said they found some of the occupants in the home bound by their hands and bleeding. Las Vegas police said little about the circumstances of the fire, but confirmed people in the house were restrained while it was burning.
Neighbors said they suspected some occupants of the house had ties to drug trafficking, but police declined to comment on those claims. Court records show Jimenez was sentenced in 1996 to six years in prison for trafficking a controlled substance.
"This is still a very active investigation," said Metro spokeswoman Officer Laura Meltzer. Police have not named any suspects or made any arrests in the case.
Two people injured in the fire were still in critical condition as of Monday night, Meltzer said.
Contact Kimber Laux at klaux@reviewjournal.com or 702-383-0381. Find her on Twitter: @lauxkimber