'Digitally at-risk' in east Las Vegas get help with Internet cost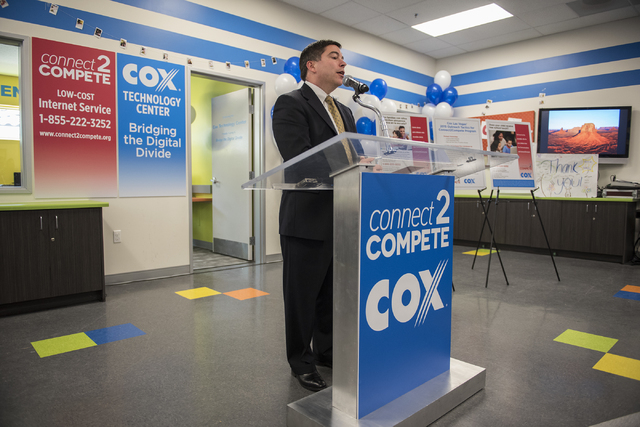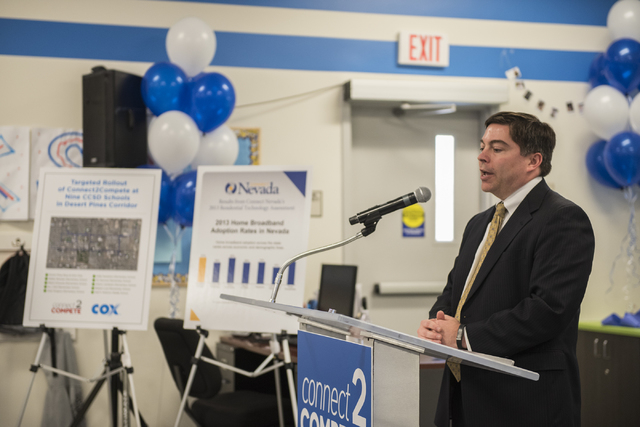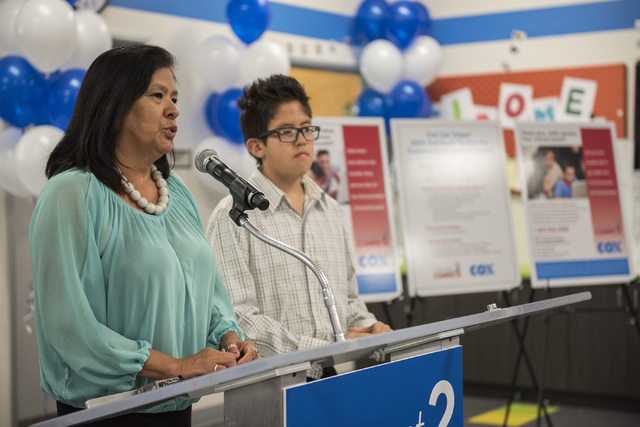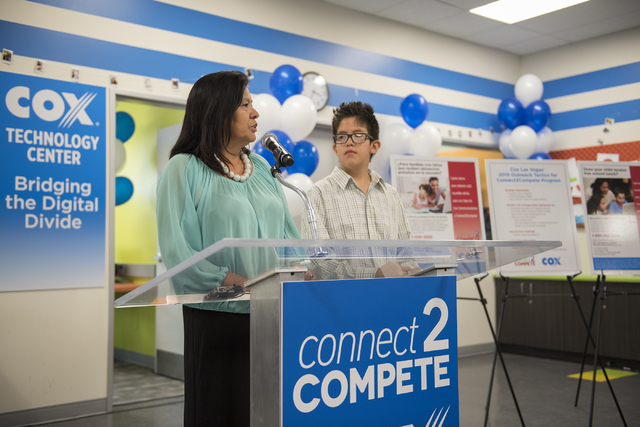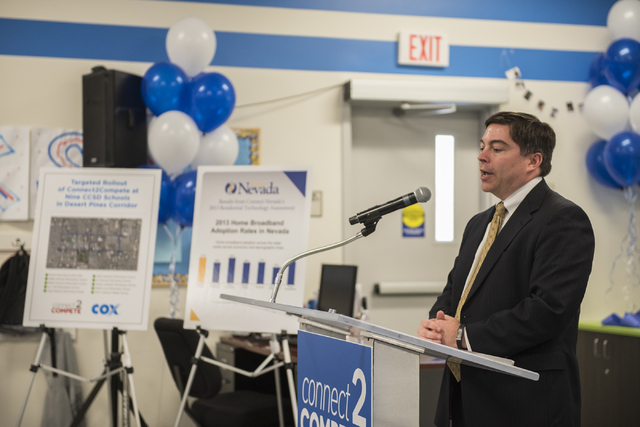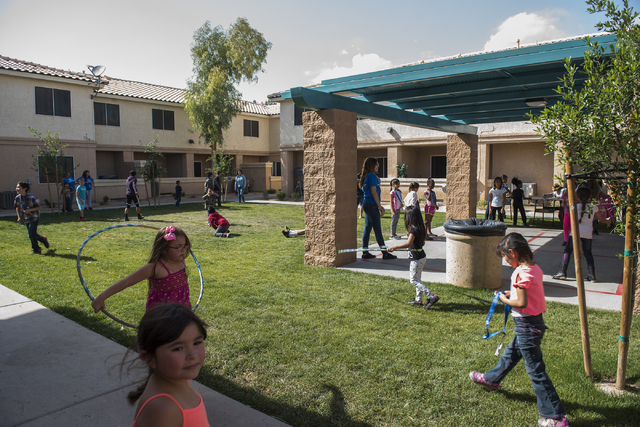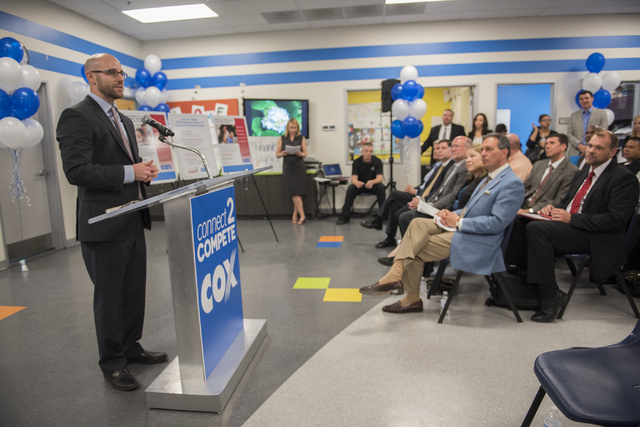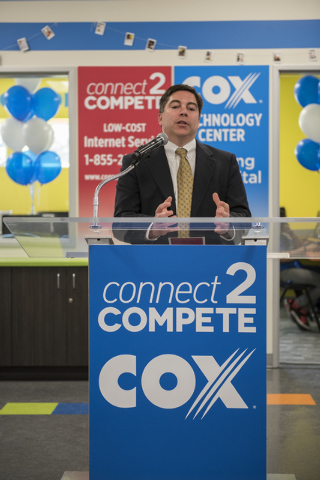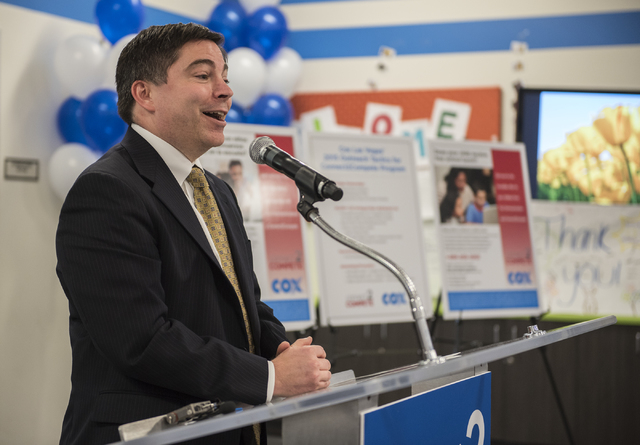 Nearly half of low-income households in Southern Nevada are without Internet. Connect2Compete, founded by Cox Communications and the Federal Communications Commission, is trying to change that.
"No child should fall behind because they don't have access to the necessary technology," Cox spokeswoman Kami Dempsey told a crowd of about 50 Tuesday during a ribbon cutting for the sixth Cox Technology Center in Southern Nevada, at the Desert Pines Boys &Girls Club.
Those approved for Connect2Compete will have Internet access at home for $9.95 a month, and may be eligible to receive a new computer for $160, said Juergen Barbusca, Cox's manager of communications.
Representatives of the program have begun spreading the word in one of the most "digitally at-risk" neighborhoods in Las Vegas. The 89101 zip code was chosen as the launch site for the program because it has a median household income of $22,375 — less than half the citywide figure of $45,093, according to the Las Vegas Perspective demo­graphics. Students enrolled in kindergarten through 12th grade who are eligible for the National School Lunch Program are also eligible for Connect2Compete.
All students in seven of the eight elementary schools in the Desert Pines Corridor, from Owens Avenue to Stewart Avenue and Eastern Avenue to Nellis Boulevard, receive free lunch and/or breakfast, Barbusca said.
"My four colleagues and I fully recognize the benefits of what broadband brings to Americans, especially our youth," said FCC Commissioner Michael O'Rielly, who said he was on hand to learn about the program and take information back to Washington, D.C.
These 21st century skills are not only imperative to school-aged children, but to adults seeking employment, O'Rielly said. A video shown to the audience said 76 percent of homework is Internet-based, and that 71 percent of teens rely on the Internet to complete projects.
"It's often said that education should be the great equalizer," said Dr. Jeffrey Geihs of the Clark County School District. "Education in the United States of America, as of today, is still not the great equalizer."
Geihs said the largest contributing factor to how well a child performs in school remains how much money their parents make. Without being able to afford Internet at home, students cannot compete, he said.
An added bonus: "Kids get to experience a world outside of the four walls of the apartments that they live in," said Brian Knudson, Boys &Girls Clubs of Southern Nevada President and CEO.
More than $20 million in advertising for the program has been donated by Cox Communications since the 2013 rollout, translating into public service announcements and promotional flyers distributed to schools, the company said in a release.
Contact Kimberly De La Cruz at Kdelacruz@reviewjournal.com or 702-383-0381. Find her on Twitter: @KimberlyinLV