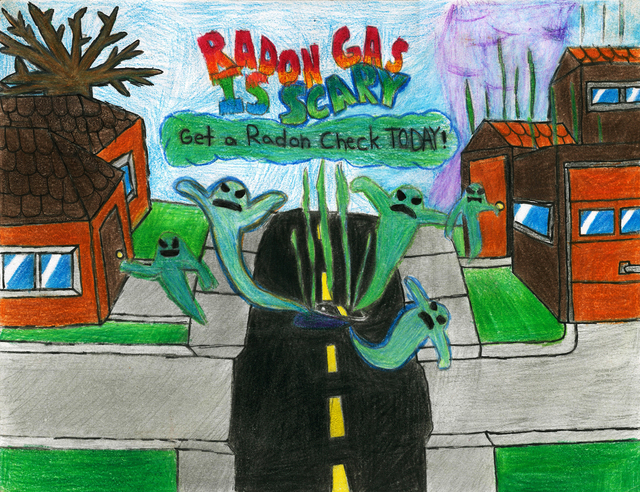 VOLUNTEERS NEEDED TO HELP COUNT THE HOMELESS ON JAN. 27
Volunteers are needed to help with the eighth annual Southern Nevada Homeless Census count from 11:30 p.m. Jan. 27 to 6 a.m. Jan. 28.
Those interested can register by visiting helphopehome.org, emailing helphopehome@clarkcountynv.gov or calling 702-455-5832. Organizers are especially in need of volunteers with cars who are able to drive their team around one of the areas involved in the count.
Volunteer training sessions are planned from 8 to 9 a.m., noon to 1 p.m. and 5:45 to 6:45 p.m. Jan. 22 in the Commission Chambers at the Clark County Government Center, 500 S. Grand Central Parkway.
Volunteers are set to be assigned to teams and deployment centers to conduct the count. The deployment centers are at the Walnut Recreation Center, 3075 N. Walnut Road; Catholic Charities of Southern Nevada, 1501 Las Vegas Blvd. North; the Rawson-Neal Psychiatric Hospital, 1650 Community College Drive; the Cambridge Recreation Center, 3930 S. Cambridge St.; and the Henderson Multigenerational Center, 250 S. Green Valley Parkway.
The 2014 count found 9,417 homeless people staying in shelters or on the streets, a 28 percent increase over 2013, when 7,355 homeless people were counted.
In addition to documenting the number of homeless people, the census enables the valley to obtain grants supporting homeless assistance programs, said county social services director Timothy Burch. Southern Nevada received more than $10 million in such grants last year.
VALLEY STUDENT AMONG TOP WINNERS OF RADON POSTER CONTEST
Sergio Saucedo Reys, an eighth-grader at Martin Middle School, 200 N. 28th St., placed third out of 113 entries in the University of Nevada Cooperative Extension's sixth annual Nevada Radon Poster Contest.
Sergio received $45 for his poster "Radon is Scary" and won $30 for his teacher, Martin Slavich, to use for classroom supplies. Other winners were students from elsewhere around the state.
Posters were received from students ages 9 to 14 and judged on accuracy of information, visual communication of the topic, reproducibility and originality.
Voting took place on the Nevada Radon Education Program Facebook page at facebook.com/nevadaradoneducation and by polling Cooperative Extension faculty and staff members, representatives from the Radiation Control Program of the Nevada Division of Public and Behavioral Health, Nevada radon industry professionals and representatives from the Nevada Radon Education Program.
The contest aims to educate students and their families on the dangers of radon in the home and encourage Nevadans to test their homes for the radioactive, colorless and odorless gas.
For more information, visit radonnv.com or call the radon hotline at 888-723-6610.
CITY OPENS NEW PEDESTRIAN BRIDGE ACROSS LAMB BOULEVARD
City of Las Vegas officials celebrated the grand opening Jan. 12 of a new pedestrian bridge that crosses Lamb Boulevard north of Washington Avenue and is part of the 18-mile Las Vegas Wash Trail.
The bridge is part of Phase 2 of a trail construction project that runs alongside the Las Vegas Wash through three jurisdictions. Work included construction of the pre-fabricated steel bridge and a 10-foot-wide, concrete shared-use trail between Lamb and Washington with fencing, lights and a solar-powered flashing beacon for pedestrians at the Washington Avenue crossing. The cost for design and construction was $3.5 million.
Construction began in February 2014, with funding provided by the Bureau of Land Management through the sale of public lands as authorized by the Southern Nevada Public Land Management Act.
For more information, visit lasvegasnevada.gov.
PARTY TO CELEBRATE EXPANDED DROP-IN CENTER FOR HOMELESS TEENS
The Nevada Partnership for Homeless Youth, 4981 Shirley St., plans to host a block party from 11 a.m. to 3 p.m. Jan. 31 to celebrate its newly expanded Drop-In Center.
The free event is set to feature tours, food, entertainment, games and other activities for all ages.
The 2,600-square-foot space allows the nonprofit to help the growing number of homeless teens with more capacity and ways to meet their basic survival needs while fostering self-sufficiency. More than 9,000 homeless youths were enrolled in the Clark County School District during the 2013-14 school year, according to the nonprofit.
The expansion, which doubles the size of the Drop-In Center, includes a new kitchen designed to serve teens' daily nutritional needs and accommodate group sessions on how to prepare and cook food.
The expansion also offers a new computer lab, staff office space, a basketball court, a gym, art and music rooms and additional private areas for client in-take and tutoring.
A $350,000 grant from Nevada Women's Philanthropy helped fund the expansion. In addition, HomeAid Southern Nevada provided an in-kind donation of $175,000 in construction work.
For more information, visit nphy.org or call 702-383-1332.
PRESENTATIONS TO TEACH RISKS OF RADON
Presentations are planned at five valley locations to teach residents about the risks of radon.
The events are being held in honor of National Radon Action Month in January. Presentations are planned at 10:30 a.m. Feb. 7 at the West Charleston Library, 6301 W. Charleston Blvd.; 3 p.m. Feb. 7 at the Spring Valley Library, 4280 S. Jones Blvd.; 1 p.m. Feb. 8 and 6 p.m. Feb. 9 at the Clark County Library, 1401 E. Flamingo Road; and 1 p.m. Feb. 9 at the Windmill Library, 7060 W. Windmill Lane.
Free test kits for homes are set to be available at the presentations and from 8 a.m. to 5 p.m. weekdays through Feb. 28 at the University of Nevada Cooperative Extension, 8050 Paradise Road.
Radon is a naturally occurring radioactive gas that can accumulate in buildings and cause lung cancer. When a home is closed during colder months, radon concentrations typically increase, making winter an ideal time to test a home for radon, according to the Cooperative Extension
For more information, visit radonnv.com or call the radon hotline at 888-723-6610.
HUMAN TRAFFICKING TO BE DISCUSSED AT JANUARY SAFETY FORUM
Free safety forums on various topics are planned from 1-2 p.m. monthly at The Mob Museum, the National Museum of Organized Crime and Law Enforcement, through a partnership with the Metropolitan Police Department.
Forums are: Feb. 21, elder exploitation; March 21, homeless liaison presentation; April 18, narcotics; May 16, robbery; June 20, traffic awareness; July 18, gang awareness; Aug. 15, district attorney court procedures; Sept. 19, K-9 operations; Oct. 17, missing persons; Nov. 21, Metro Volunteer Program; and Dec. 19, emergency preparedness.
The presentations are also scheduled to be live-streamed at themobmuseum.org.
For more information, call 702-229-2734.
EVENT TO FOCUS ON AVOIDING MEDICARE FRAUD
A free presentation titled Medicare Fraud — Are You Smarter Than a Scam Artist? is scheduled from 1-2 p.m. Jan. 22 at the Southwest Medical Associates Lifestyle Center, 8670 W. Cheyenne Ave., Suite 105.
Lori J. Powers, outreach coordinator for Nevada Senior Medicare Patrol, is slated to teach attendees how to protect themselves from Medicare fraud.
To RSVP or for more information, call 855-606-1425.
SHELTERS PROVIDE WARMTH DURING COLD WEATHER
Three warming stations are available daily for homeless people and other individuals who need shelter during the winter months.
The shelters are at:
— Catholic Charities of Southern Nevada, 1511 Las Vegas Blvd. North, open for men only from 8 a.m. to 4 p.m. and 5 p.m. to 8 a.m.
— The Salvation Army, 33 W. Owens Ave., open from 8 a.m. to 3 p.m. and 5 p.m. to 6 a.m.
— The Shade Tree, 1 W. Owens Ave., open 24/7.
Any additional warming stations are set to be announced by Clark County in the event of freezing temperatures.
For more information, visit clarkcountynv.gov.
FIRE ACADEMY SEEKS APPLICANTS
Candidates are being considered for the 2015 Las Vegas Fire & Rescue Citizens Fire Academy.
Applications are available at lasvegasfire.org by clicking the link for the 2015 Citizens Fire Academy application package.
The nationally recognized academy consists of 10 three-hour classes and includes a number of speakers from the department and support agencies. Also included are tours of facilities, demonstrations, a ride-along with a fire crew and a hands-on participation day at the department's training center, 4425 W. Tropicana Ave.
Classes are set to meet weekly from Feb. 26 to May 7. For more information, email cfa@lasvegasnevada.gov or call 702-229-0146.
EMERGENCY MANAGER TO GIVE PRESENTATION ON PREPAREDNESS
An emergency preparedness presentation is planned at 10 a.m. Jan. 28 at the Centennial Hills Active Adult Center, 6601 N. Buffalo Drive.
City of Las Vegas emergency manager Carolyn Levering is scheduled to educate seniors on how to prepare for threats and hazards in the community.
Admission is free with a $2 annual membership to city senior programs.
Registration is required. For more information, call 702-229-1702.
VOLUNTEER SNOW HOSTS SOUGHT FOR MOUNT CHARLESTON AREA
Go Mt. Charleston is seeking volunteers to be snow hosts this winter in the Mount Charleston area of the Spring Mountains National Recreation Area.
Many of the hundreds of people who visit the mountains each weekend to play in the snow lack knowledge of the best and safest places to go, what activities are allowed, what the parking regulations are and how to play safely, according to state officials.
Snow hosts address these concerns and provide roadside information. They also take part in the fun while engaging visitors at snow play sites. In addition, they help visitors have a fun experience while reducing impacts to the forest environment.
Volunteers are needed through March and work on weekends and holidays. Average shifts range between three and six hours, and the minimum commitment is two shifts per month.
Experience in outdoor winter settings is a plus but not required, and volunteers should be at least age 18 and be able to work in the cold.
For more details on the position, visit gomtcharleston.com/volunteer.html. To sign up as a volunteer, contact Cody Dix at volunteer@gomtcharleston.com or 702-515-5408.