Bonanza students get professional help creating plant puppets for 'Little Shop of Horrors'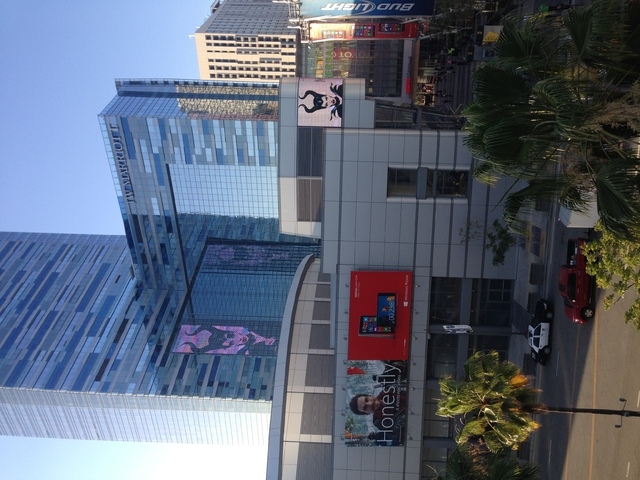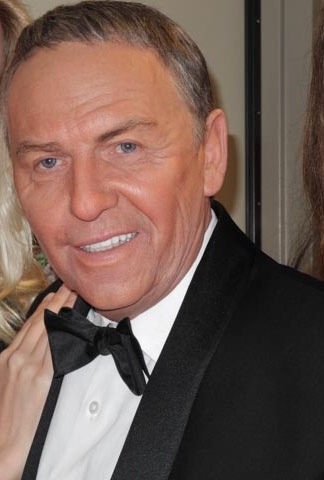 The dismissal bell rings at Bonanza High School, but a group of theater students are still fast at work preparing for their upcoming musical.
While some hammer frames for set backdrops, others work with technicians from Sin City Scenic, a local scenery and props design company, to paint plastic leaves, glue foam balls and tear cheesecloth to construct puppets.
"One student said, 'I can't paint,' and now she's painting," said John Gallagher of Sin City Scenic. "Another male student learned how to thread the sewing machine and has been sewing away. It's empowering for them, and it's awesome for us to see the students realize, 'Oh, we can actually do this.' "
The students are set to perform "Little Shop of Horrors" at 6 p.m. March 26-28 in the school's theater, 6665 Del Rey Ave. With the help of the technicians, the students learned how to make the high-quality plant puppets needed for the show.
"Rather than say, 'You're going to do this, and you're going to do that,' (the technicians) have allowed the kids to take ownership of what's going on," said theater teacher Gary Sessa. "There's no way I could have done this without them."
The musical features a character named Seymour Krelborn, who is working at a floral shop in an urban skid row when he comes across a mysterious plant similar to a Venus flytrap. As Krelborn is forced to feed the plant blood in order for it to grow, it becomes more demanding and sinister over the course of the musical.
"It's sort of a version of the Faust legend," Sessa said. "We look at it as a selling-your-soul piece."
The idea of performing the musical sparked last summer when Sessa reviewed the script and began researching renting the plant puppets.
"It was going to cost about $2,700 to rent the plants, including shipping and the three nights of the show. I thought, 'OK, I can do that,' " Sessa said. "Well, then the replacement cost for the largest plant (puppet) was $25,000. Even though, realistically, nothing would happen to the puppet, we didn't want to risk it."
With renting the puppets out of the picture, Sessa was introduced him to Gallagher through a mutual friend. Gallagher and his partners volunteered to work with the students as long as Sessa purchased the materials.
"We figured we could make the plants for as much as it was going to cost me to rent them or even less," Sessa said. "(Gallagher) showed up in December with his partners and started working with my students to come up with organic ideas about what the plants would look like."
The students printed images of various plants and combined their favorite aspects. In February, they began building the four plant puppets using supplies such as PVC pipe, felt and foam footballs and pool noodles.
"My team is advising, not building. We wanted (the students) to have input," Gallagher said. "We could have certainly built them on our own, but this is a school, and they're not going to learn anything if we do it for them."
Gallagher and his partners have worked in productions such as Rose. Rabbit. Lie. at The Cosmopolitan of Las Vegas and Cirque du Soleil's "Michael Jackson ONE" at Mandalay Bay and "Criss Angel Believe" at the Luxor. Gallagher said he's been involved in shows and conventions around the valley since 1996.
"In this industry, whenever you say, 'Little Shop,' everyone knows what it is," he said. "When you say, 'building the Audrey II plants,' everyone gets excited. It's something that's well-known for its kitsch appeal, and we were excited to have the opportunity to give back and have fun while doing it."
According to Sessa, constructing the plants has cost him a little more than $2,000.
"After we're done, we'll be able to rent them out to other schools that want to be able to perform this show," Sessa said. "They won't have to pay the kind of costs that I was facing, and we'll make back our investment."
Sessa said the Bonanza theater department hosts about 30 performances each school year.
"When my students watch the plays, they see how the part they did fits into everything else," Sessa said. "It's special for a kid when they realize something they put time and effort into is now on stage, and everybody is enjoying the work they did."
Tickets are $7. For more information or to purchase tickets, call Sessa at 702-799-6699, ext. 4097, or visit showtix4u.com.
Contact Southwest/Spring Valley View reporter Caitlyn Belcher at cbelcher@viewnews.com or 702-383-0403.
'Little Shop of Horrors'
Bonanza High School plans to present "Little Shop of Horrors" at 6 p.m. March 26-28 in the school's theater, 6665 Del Rey Ave.
For more information or to purchase tickets, call Sessa at 702-799-6699, ext. 4097, or visit showtix4u.com.