First Friday happenings for Jan. 2, 2015
December 31, 2014 - 1:52 pm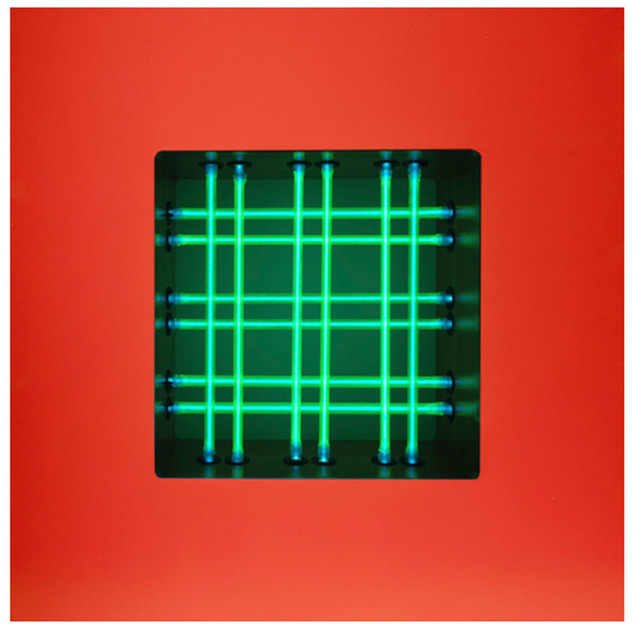 The First Friday arts festival is scheduled from 5 to 11 p.m. Jan. 2 at venues throughout the 18b Arts District in downtown Las Vegas, near the intersection of Charleston Boulevard and Main Street. Organizers have canceled all outdoor activities due to the cold weather.
For more information, visit firstfridaylasvegas.com.
Preview Thursday, scheduled from 6 to 9 p.m. Jan. 1, offers a more low-key event, before streets are closed and booths are set up the following day, offering a chance to see many of the galleries and shows before the crowds descend.
Galleries planning to participate in January's First Friday include:
THE ARTS FACTORY,
107 E. CHARLESTON BLVD.
— The Jerry Misko Gallery is set to feature works by Misko. Visit jerrymisko.com.
— Jana's Red Room plans to show small works by local artists. Visit janasredroom.com or call 702-454-3709.
— Sin City Gallery is slated to feature "Retinue," an erotic fashion experience by Angel Alcala. Visit sincitygallery.com or call 702-608-2461.
— The Trifecta Gallery is set to display "Parade," Cirque du Soleil's annual employee exhibition. This is the gallery's last show. Visit trifectagallery.com or call 702-845-7907.
— Peace N Art Studio is slated to host the artist collective 3 Bad Sheep, which plans to create a 16-foot-wide painting on canvas and sell framed sections of it that are chosen by customers. Classic works by the collective are set to be on display.
— The Eden Art Studio and Gallery is set to exhibit "Graffix," dissident graphics by Recycled Propaganda. Works by Mowgli Art, Dr. Lepper and Eden Pastor are also set to be on display. Last month, the gallery began moving its show-opening events to second Saturdays, so Jan. 2 is set to be the last day "Graffix" will be displayed. Visit edenartstudioandgallery.com.
— 17 Moons Art Studio is slated to feature new assemblage works about the heart by Michael Delacruz. Visit 17moons.com.com or call 702-245-7725.
OTHER LOCATIONS
— The Cockroach Theatre in Art Square, 1025 S. First St., is scheduled to present "Two Dollar Ten Minutes," the theater's monthly 10-minute play. Shows are set to run from 7 to 10:30 p.m. Visit cockroachtheatre.com.
— The Brett Wesley Gallery, 1025 S. First St., Suite 150., plans to offer "Light Works," new constructions by Pasha Rafat. Visit brettwesleygallery.com or call 702-433-4433.
— Reclaimed Art Suppliez, 1114 S. Casino Center Blvd., is slated to feature live art demonstrations and work by local artists. Visit reclaimedart.org or call 702-241-8926.
— City of the World, 1229 S. Casino Center Blvd., plans to display paintings by Tommy Tucker. Visit cityoftheworld.org or call 702-409-7549.
— Clay Arts Vegas, 1511 S. Main St., is scheduled to feature a solo show of functional ceramics by Shana Salaff. Visit clayartsvegas.com or call 702-375-4147.
— Blackbird Studios, 1551 S. Commerce St., is set to offer "Pure Imagination," a group show of art inspired by Willy Wonka. Visit blackbirdstudioslv.com or call 702-782-0319.
— Skin City Body Painting at Downtown Spaces, 1800 Industrial Road, is set to exhibit "White Swan, Meet Black Snake and Play Nice" by Jada Fire, featuring art created for the Ancient Animal Wisdom oracle card deck. Readings, body art and live music also are planned. Downtown Spaces is set to celebrate First Friday from 6 to 10 p.m. Visit dtspaces.com.