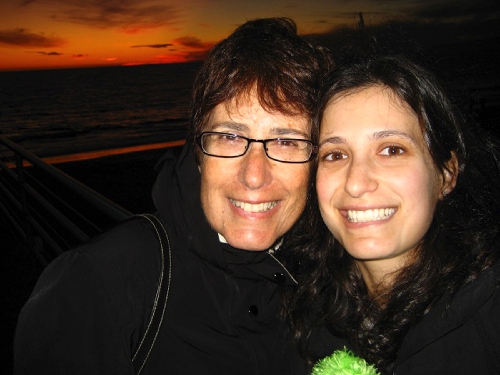 View invited readers to share stories about their mothers. The following are among the submissions:
Mother worked hard for her family
My mother is the most self-sacrificing, most loving individual I know. She raised me and my brother alone as a teenager. She worked two to three jobs for years at a time to put me and my brother through college, and then looked after her parents when they became old and frail.
She has never asked a thing from her family or others, yet will constantly bend over backwards to help people.
She lives by meager means, with two debilitating illnesses that cause her such pain that she is sometimes bedridden; however, my mother will often crawl out of bed to give her neighbors rides to run errands, etc.
My brother and I often look at each other with gratitude and say, "Thank God we have our Momma! Out of all the mothers we could have had, God granted us the best one ever!"
We know that as long as we are able-bodied adults, we will work hard to give back just an iota of all that our mother has given us. Rondalin Garrett, your children love you!
— Shauna Shanks
Mother is the teacher's pet
I have to write to share about my mom, because she is truly one in a million. Last month I turned 30 years old, and am definitely old enough to live on my own and take care of myself. I've traveled the world, lived in several cities and countries, and four years ago I chose to move to Las Vegas to be closer to my parents. Having moved around and lived for years on my own, I now value and love being close to my mom. I am a first-grade teacher in Henderson, and she is my No.1 helper in the classroom, reading to the students and designing and making bulletin boards for the classroom. She is an artist and inspires me in so many ways. She is constantly finding new hobbies and interests — from owls to beading. She is the best mom and my best friend.
— Amanda Harris
Mother fights through pain
to cheer on her children
My mother was diagnosed with breast cancer, and a month ago, she had to have both of her breasts taken out. She never stopped caring and taking care of us no matter what happened to her. She was always involved in our activities that we love to do. Even though she was in pain, every day she would give our friends rides to and from wherever.
She has a very aggressive cancer that is stage three. My sister and I try to understand as much as we can, but we will never know how much it affects her. My younger 6-year-old brother doesn't get it.
Just three weeks after her surgery, she came to my cheer competition all day. We thought how brave she is, because the doctor had just taken out all of the staples.
We know she was in pain, but she is so devoted to be the best mother she can be. She is the most wonderful mother I could ever ask for. Her bravery and devotion is what makes her the best she can be. She deserves everything in the world. We love you, Mom.
— Carson and Madison Bradshaw
Daughter will never forget her mother
I am now 84. My wonderful mother passed away 40 years ago. However, not a day goes by that I do not remember her with love and honor. I only wish I were as wonderful as she was.
Mom looks over me!
— Carol Johnson