Las Vegas pimps look for women of all ages for sex trafficking, prostitution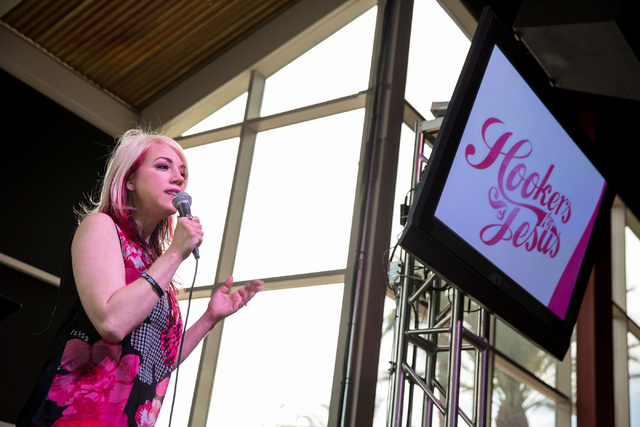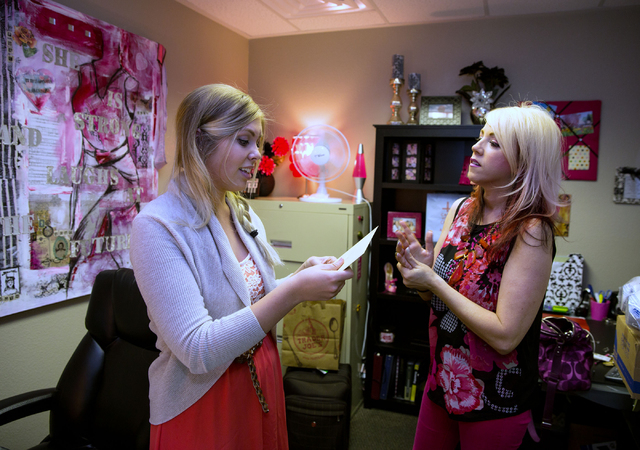 Money can buy just about anything in Las Vegas.
Inside this 24/7 town, it's easy to find whatever soothes a craving. That Sin City culture is further accentuated in its motto, "What happens in Vegas stays in Vegas."
"We're a hot spot for sex trafficking because Las Vegas is such a unique city," said Adia Lancaster, project director at Congo Justice Las Vegas, a human rights advocacy organization and a project of New Hope Foundation International. "We have a record number of people come to the city every year. People come to Las Vegas for a good time, and our culture sells sex. We welcome people amidst all of this sexual immorality."
WHAT IS HUMAN SEX TRAFFICKING?
Sex trafficking in Nevada is defined as the inducing or forcing of a person to engage in prostitution. However, when it comes to adult sex trafficking, experts say victims are harder to spot because of their age and what seems to be consensual understanding.
Annie Lobert, founder of the nonprofit Hookers for Jesus, which helps anyone in the sex industry, claims that many of them are held against their will.
"Do adults get trafficked? Absolutely. You can be trafficked at any age, whether you're 50 or 99," Lobert said. "People have to understand what really goes on. Pimps use coercion, threats and physical harm. They isolate you from family and friends. They threaten to hurt you or your child or your pet if you leave. It's a form of manipulation. How is that freedom?"
Experts say prostitution is also a heated topic in regards to sex trafficking because men who use their services want to believe that prostitutes participate willingly.
"People want to believe that women thriving in prostitution are not exploited and don't face any violence," said Alexis Kennedy, associate professor in UNLV's Department of Criminal Justice . "I've interviewed buyers, and they said they didn't give it any thought. To them, it was like they could've stopped to buy a milkshake or they could stop and get (oral sex). They didn't think about the person. They just thought, I have the money and resources to get something quickly without having to be nice or take out the trash, like what real relationships require."
WHO ARE THE VICTIMS?
Modern-day pimps are hard to spot because they do not look stereotypical. Some hang out at malls, bus stops or near schools, where they look for specific character traits in their victims: low self-esteem, a troubled life or someone who is in need of love and attention.
"Pimps have been known to say they can smell desperation from a mile away," Lancaster said. "They look for girls who want love and need attention. They're really charming, and they know how to target girls. A pimp might check out a girl and make a comment, like, 'you have beautiful eyes,' and if she responds by looking down or smiling, he'll know it's an open door."
From 2011-15, the Metropolitan Police Department recovered 467 adult victims of sex trafficking. For 2014 and 2015, Metro identified 216 victims. In 2015, 53 percent were black, 31 percent were Caucasian, 20 percent were Latin American, and 1 percent were listed as other.
A pimp picked up Susie (last name withheld), a resident of Destiny House, when she was 32. She had just gone through a divorce and was feeling extra vulnerable at the time, she said.
Destiny House is a safe house program founded by Lobert.
"I was a soccer mom — totally squared out," Susie said. "I volunteered at church and was someone who was pretty innocent, but he molded me to be exactly how he wanted me to be. I was in the industry for 5½ years."
Others, such as Jessica Neely, used a different method. Neely worked as a youth minister and promoted abstinence in local schools with her church group. Her life goal changed when she was raped in her early 20s.
She became the former porn star known as Angela Aspen and turned into a madam — a female agent for prostitutes who collects part of their earnings — after failing to find a "normal job." She set up what looked like a modeling agency on Facebook and began befriending women online.
"I'd send friend requests to Budweiser girls, Jagermeister girls and go-go dancers," she said. "I was looking for girls with college degrees and without any addictions and no baby daddy drama. I told them, 'You're having sex anyways; might as well get paid for it.' They saw me as their big sister. I didn't see myself as a human trafficker because I thought I was helping them. It wasn't until I started dressing them in Hello Kitty clothes and found that they were selling harder because guys want girls who looked like kids that it finally hit me what an evil thing I was doing."
While she said she was not using any violence, she stressed that it's important for people to know that anyone can be targeted for this industry — whether they are educated or not, money talks, she said.
HOW PIMPS AND MADAMS WORK
Walking down the Strip, it's common to see adult advertising fliers for "girls to your door in 15 minutes," or "hot babes direct to you," and while these companies claim they do not sell sex, Lobert said it's also a common strategy for pimps.
There are also massage parlors, strip clubs, casinos, escort services and websites such as Craigslist or Backpage.com that have helped the sex trafficking industry thrive.
A quick Google search for "Las Vegas prostitutes" finds websites with advice on which hotels have working girls and "how to pick one up."
"We estimate that between 70 and 90 percent of these escort services and entertainment agencies have a pimp," Lobert said. "Vegas is ground zero for sex trafficking. It's a mecca for tourists who have a lot of money. They see it as a Disneyland for adults."
Some pimps pay taxi drivers extra money to bring tourists to a specific strip club or area where there are victims of trafficking, Lancaster added.
"This is a $100 billion industry, and Las Vegas contributes a couple billion to it," Lancaster said. "There's also less risk involved."
It's also easier to get away with hanging out with a bunch of girls rather than guns or drugs, Lancaster said, adding, "They can just say, these are my friends, or it's my girlfriend and her friends."
To build a case against a pimp, prosecutors need the testimony of a victim.
"Pimps can't be arrested right away because the police need to build a case against them," Lancaster said. "The victim is usually fearful to speak out against her abuser because he'll threaten her by saying he'll kill her or her loved ones."
"Pimping is like domestic violence — it's hard to see what's happening behind closed doors," Kennedy added. "There's so much violence in the world of human trafficking that victims are literally running for their lives. They don't have time to stay and help police figure out what's going on."
THE MISSING PIECE OF THE PUZZLE
Prostitution thrives because the demand is there, and like any illegal activity, the buyer needs to be held accountable, Kennedy said.
"I think the most important piece that we're missing is, who's buying sex? Why doesn't anyone ever want to talk about the Johns?" Kennedy said. "It's because it hits too close to home. They're just not as stigmatized."
So, who are the Johns?
According to Veronica (last name withheld) — also a resident of Destiny House and a former "phone girl" for a 900 number that used to send out women — they can be anyone. She said she's talked to clients who were doctors, businessmen, celebrities, musicians, politicians, pastors, rabbis and military members.
Lobert said that while, at times, background checks could be done on clients, there were many instances when she was raped at gunpoint.
PREVENTION AND AWARENESS
Lancaster stressed that there needs to be more programs to help sex trafficking survivors reintegrate into society.
"Society needs to become more compassionate toward women in this industry," she said. "Everyone has a story, and people need to open their heart and listen to what these women have gone through.
"I've talked to victims who said they were choked, raped, hung out the window, held at gunpoint, punched, kicked and called all sorts of names. The homicide rate is very high with women who have been trafficked. The cultural mindset about sex trafficking victims is that they are putting themselves at risk, so they are not victims. That's not the case."
Which is why nonprofits such as Hookers for Jesus work to transition women back into society. With a financial assistance network, peer support and religious outreach, Lobert hopes to help rescue as many women as possible from a life of abuse.
"Everyone is ultimately looking for love," Lobert said. "We need to heal our society. We need to focus on healing our families. People just want to be accepted, and it's never too late to change your life."
For more information on Hookers for Jesus, visit hookersforjesus.net.
Editor's note: This is part one in series on sex trafficking in Las Vegas. Part two, focusing on children, is set to run May 5.
To reach North View reporter Sandy Lopez, email slopez@viewnews.com or call 702-383-4686. Find her on Twitter: @JournalismSandy.