Las Vegas spy show, hosted by former CIA agent, set to spill secrets of the trade
October 25, 2016 - 5:00 am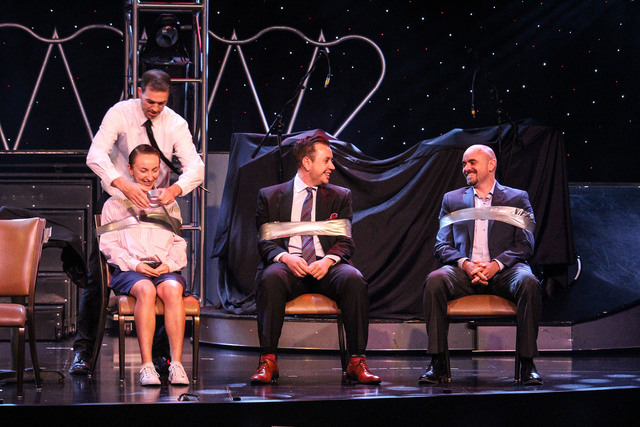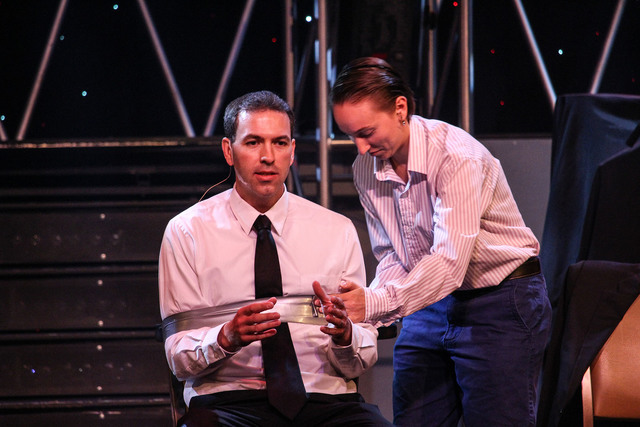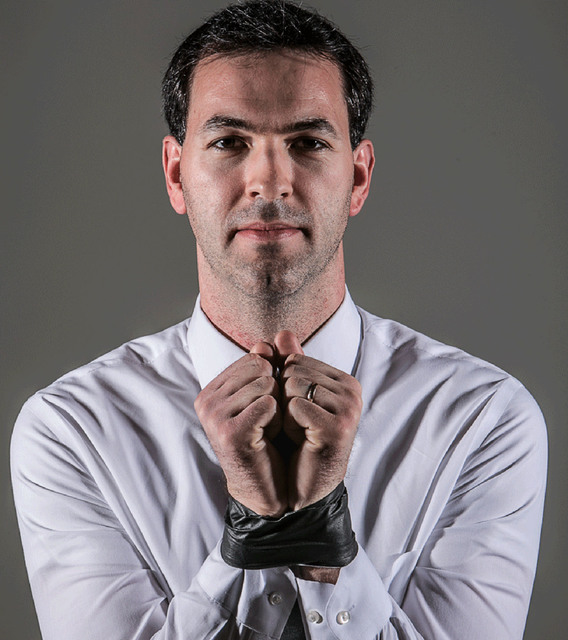 What do you do when you've spent much of your adult life carrying a gun, keeping secrets and learning the survival skills designed to keep you alive in hostile territory from Kabul to Bogota?
You spill all those secrets on a stage in Las Vegas.
At least that's what Jason Hanson will be doing for at least seven days in "Spy Escape & Evasion Las Vegas" at the Stratosphere, 2000 Las Vegas Blvd. South. The ex-CIA officer is teaching audiences how to escape from duct tape or rope, how to protect yourself from identity theft, how to become a human lie detector and other spy skills.
"It's going to be interactive, so we're going to invite up audience members and duct tape them to a chair and show them how easy it is to get out of it," Hanson said. "It's a blend of safety and survival skills but also a lot of fun."
Hanson was a police officer right out of college. He applied to the Secret Service and the CIA and was offered jobs at both. He went with the agency because it sounded the most exciting. He served with the CIA from 2003 to 2010 and left to start his own security firm. He can't say much about his time in the agency.
"I can tell you it's a great place to work," Hanson said. "I had a great time, but it's a single man's game. I wanted to have a family, and now I'm married and have three kids."
In addition to his security firm, Hanson sometimes teaches a two-day spy school, showing some tools of the trade and how they can be applied to civilian life. It was while doing one of these that the staff of Red Mercury Entertainment spotted him.
"We liked what we saw, and we saw the success and response Jason was getting from appearances on TV shows like 'Shark Tank' and 'Rachael Ray'," said Carlos Reynoso, chief operating officer and partner at Red Mercury. "We thought, 'Can we take this course and make it a show?', and so we talked to Jason and worked this out. We're hoping that this will become a full-time show, but we've got to get through these seven shows first and see what the reaction is to it."
Some of the adjustment was simple. More complex elements of the class had to go, but many simple and useful techniques are packed into the 75-minute show.
"I can teach someone how to escape duct tape in literally seconds," Hanson said. "We're showing some fun self-defense moves, too."
Hanson isn't concerned about repercussions from his former bosses. Everything in the show has been cleared by the CIA.
"I have a New York Times best-selling book called 'Spy Secrets Can Save Your Life,' and anytime I put out any material, I have to run it by the CIA," Hanson said. "All the stuff in the show is from my book, so it's been cleared."
During the show, large screens will allow the entire room to see some of the subtle action up close. They'll also be used for one of Hanson's favorite segments of the show.
"When we do the lie detection part of the show, we're going to show funny videos of politicians," Hanson said. "We're going to show how obvious it is that they're lying."
The "Spy Escape & Evasion Las Vegas" show is scheduled at 5 p.m. Oct. 26-29 and Nov. 2-5 at the Stratosphere, 2000 Las Vegas Blvd. South. Tickets are $59 to $149. Visit tinyurl.com/stratspy.
To reach East Valley View reporter F. Andrew Taylor, email ataylor@viewnews.com or call 702-380-4532.
'Spy Escape & Evasion Las Vegas'
When: 5 p.m. Oct. 26-29 and Nov. 2-5
Where: The Stratosphere, 2000 Las Vegas Blvd. South. Tickets are $59 to $149.
Information: Visit tinyurl.com/stratspy.