Literary Las Vegas: Stefany Holmes
December 3, 2014 - 4:50 pm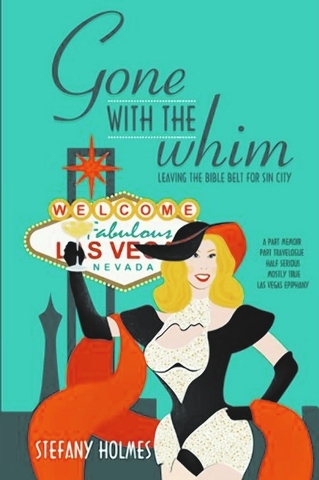 "Part memoir, part travelogue, half serious, mostly true" reads the description on the cover of Stefany Holmes' "Gone With the Whim: Leaving the Bible Belt for Sin City."
Holmes shares her tale of moving from Atlanta to Las Vegas in a series of chatty, humorous essays on everything from buffets and bingo to nightclubs and braving the Nevada Department of Motor Vehicles.
It's "a true story fueled with personal opinions, active observations, dorky letters to friends and a handful of low-rate limericks," Holmes writes in her preface.
For more on the book, visit stefanyholmes.com.
Excerpt:
The town's normalcy is unexpected. Nothing I've seen or heard has made me clutch my pearls or drop my jaw, so it's either shockingly sedate or my college years really were as crazy as everyone thought. Hookers and strippers aren't looped around light poles, men in trench coats aren't flashing you on corners with watches or their privates, and most people who live here don't actually hang out on the Strip. I'm probably one of the few residents who neither works on the Strip nor gambles, but can spend a full day losing all track of time on Las Vegas Boulevard.
It's a spot on the map that makes first and lasting impressions with the attitude of a casino lobby's design, often dressy gallery-like environments with what may be comparable to the South's version of come-on-in hospitality. Except you can't put your feet on the coffee table or your hand in the ice maker. (Well, it's not encouraged.)