New public art sculpture installed in Las Vegas Arts District
August 31, 2018 - 2:31 pm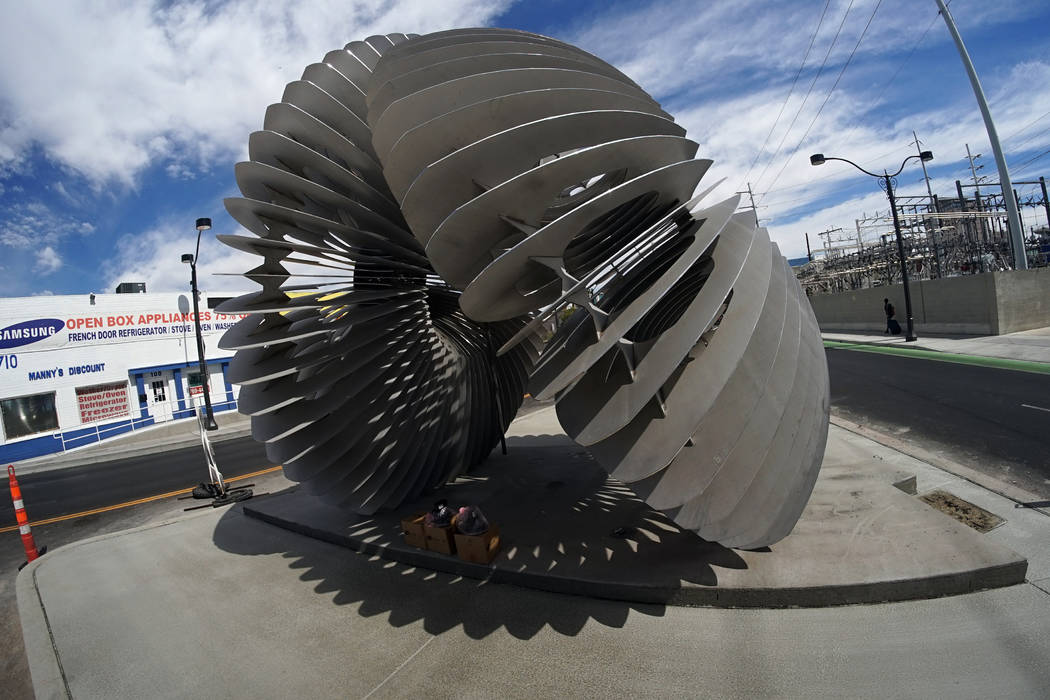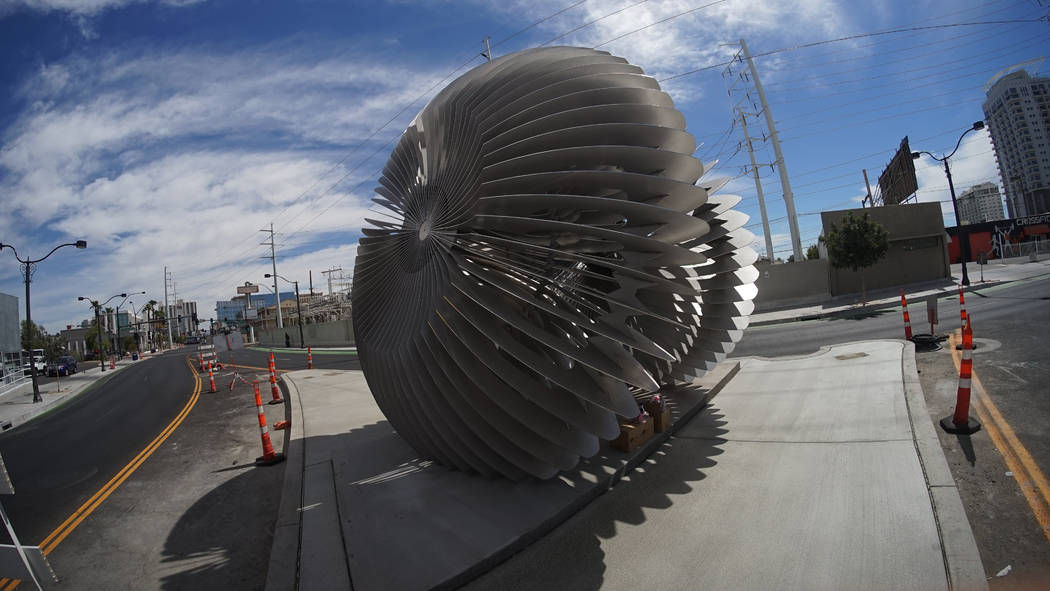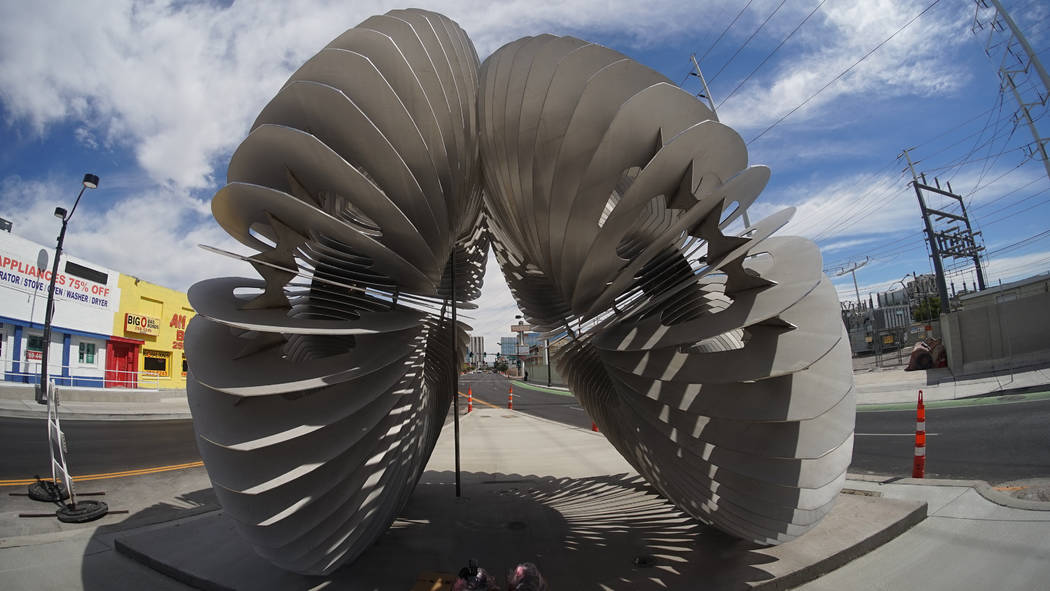 "Radial Symmetry," a new piece of Las Vegas public art was installed this week at the intersection of Commerce and Main Streets in the Arts District.
The 20 ton piece sculpture was designed by artist Luis Varela-Rico, who is a long-time Las Vegas resident.
A dedication ceremony for Varela-Rico's work is set for September 6, 2018.
Contact Mat Luschek at mluschek@reviewjournal.com or @matluschek on Twitter.