Short-term rental fight continues at downtown Las Vegas high-rise
September 8, 2018 - 3:36 pm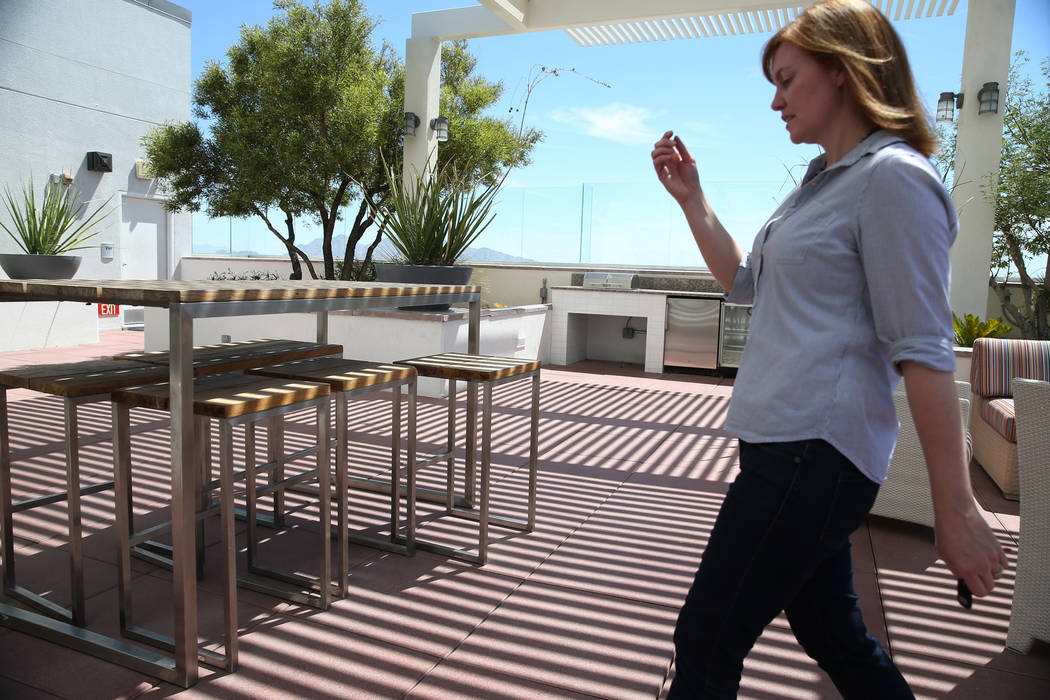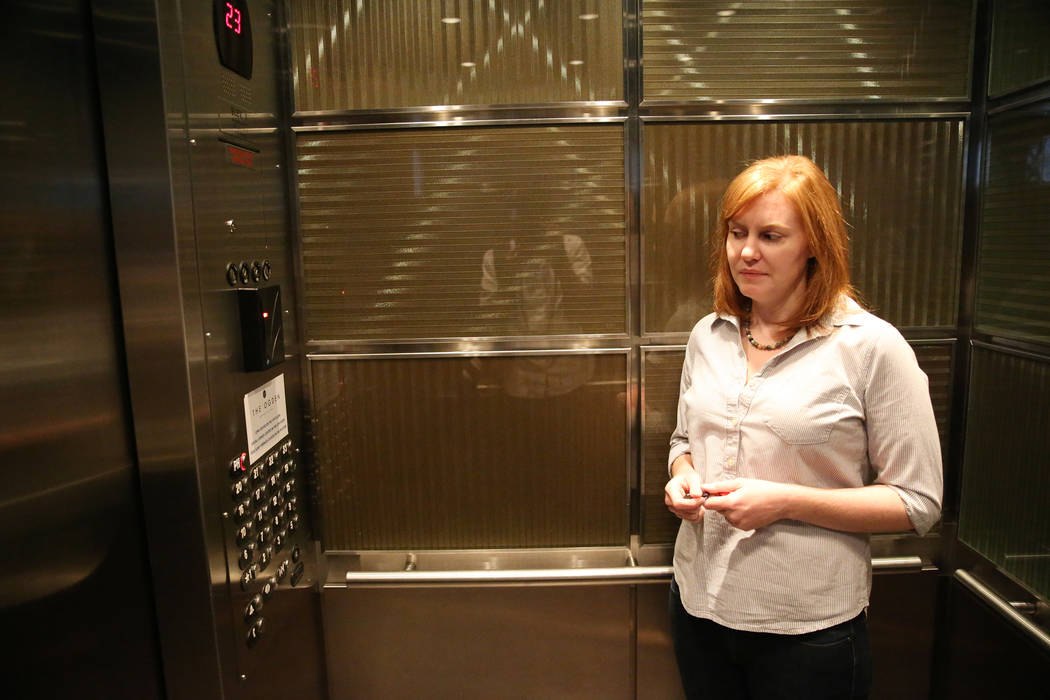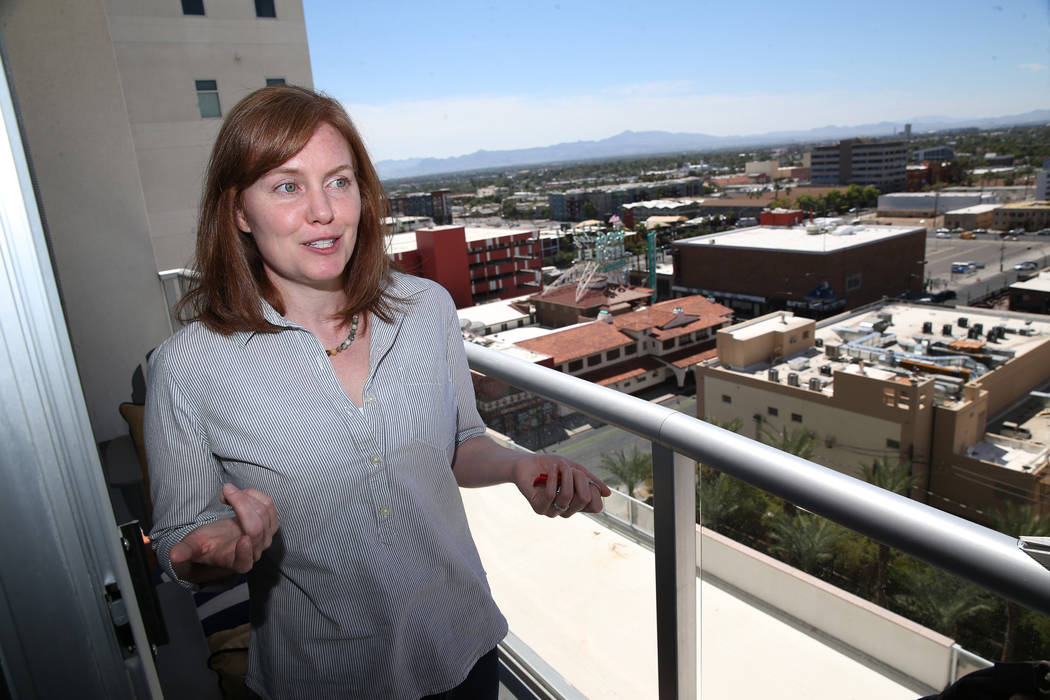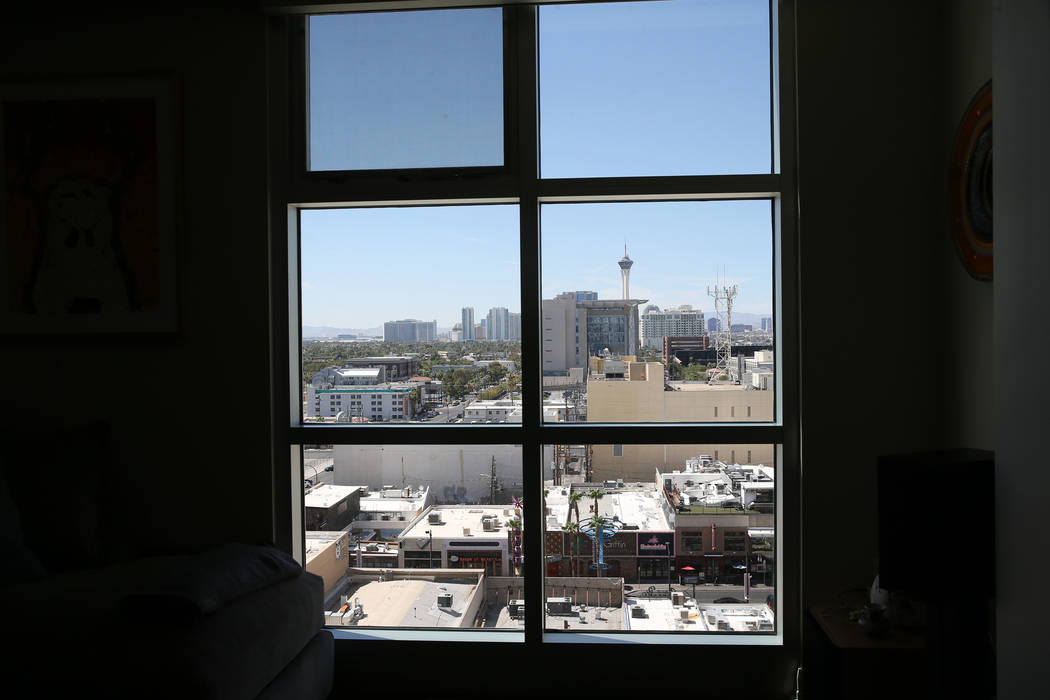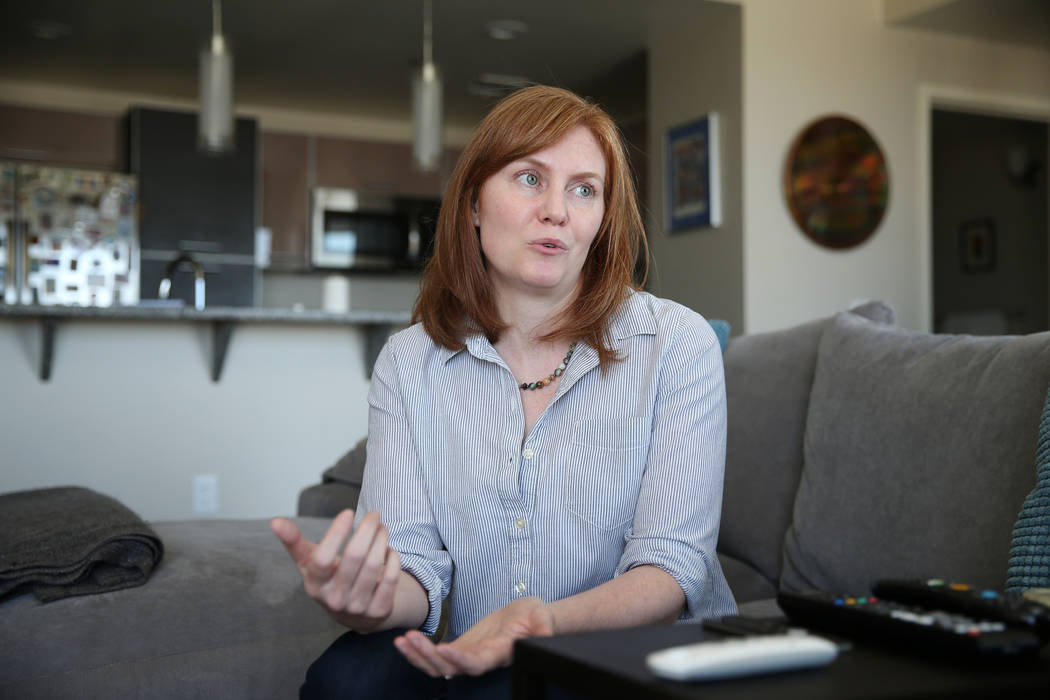 Kerry Gerst loves living perched high above downtown Las Vegas in The Ogden, but being woken up at 6:30 a.m. by a drunken quarrel in a nearby condo that's flouting city rules by operating as a short-term rental proved less than pleasant.
Gerst and her husband, Chris, in March moved into the downtown high-rise that has become a flash point in the short-term rental debate in Las Vegas.
"There are bubbles in the city where they don't allow short-term rentals, and I think this should be one of them — there are many hotels and more on the way," Gerst said. "There's a place for them, but when we share walls, it gets to be too much."
One unit does operate legally as a short-term rental in The Ogden, after the City Council approved that permit last year. Any other owners need a waiver to operate legally because of the city's 660-foot distance requirement between short-term rentals — anything rented for periods under 31 days.
Critics of the city's distance requirement say while they may make sense for measuring in neighborhoods, it doesn't work in high-rises. Multiple City Council members have said the rules need a revamp, and a new ordinance is being drafted at City Hall. The Planning Commission is expected to take that up next month.
Councilman Bob Coffin, who represents that part of downtown Las Vegas, has suggested a new cap that would allow up to 5 percent of the 275 units at The Ogden to legally run short-term rentals.
The covenants, conditions and restrictions for owners at The Ogden don't have language that deals with short-term rentals, unlike some in other residential developments in Las Vegas where homeowners' associations ban them. So the owners' association at The Ogden has limited enforcement power on that issue, but has given Las Vegas code enforcement officers access to the building.
"Our obligation is first to the people who live there permanently," Coffin said. "If you can't control the environment, it may as well be a hotel."
Uri Vaknin, a partner with KRE Capital, which bought The Ogden in 2013, said an amendment to the covenants, conditions and requirements for owners at The Ogden is being drafted, and aims to reach a compromise between the pro-short-term rental owners, opponents and those who are neutral. The amendment would need to be approved by 67 percent of residents.
"My goal is to create something that's in the best interest of all the residents," Vaknin said.
Although the city generally allows short-term rentals, except in a few specific zones, city planning staff estimated this summer more than 1,000 operate citywide without the required licenses and permits.
Residents and city officials say illegal short-term rentals have continued operating at the downtown condo since the City Council passed a new package of regulations last year.
Attorney Matthew Sibert represents eight owners at The Ogden who are seeking permits for short-term rentals, and has been part of negotiations involving the owners' association as well as proponents and opponents of short-term rentals in the building.
"There's a better way to do it in The Ogden that can be safe and harmonious with neighbors and the community," Sibert said.
Six applications for short-term rental special use permits have been delayed for a council vote until November. Mayor Carolyn Goodman voiced concern at an August council meeting about the delay, and about unlicensed rentals continuing to operate.
"If one person is hurt in the Ogden — because of these short-term rentals coming in for a weekend or causing problems — or violate any human being in the building, the fault's right here because we're not controlling that," Goodman said at the meeting.
Safety concerns about short-term rentals at The Ogden spiked in the aftermath of the Oct. 1 shooting on the Las Vegas Strip, when news broke that shooter Stephen Paddock had rented rooms there overlooking the downtown Life is Beautiful festival the weekend before he killed 58 people and injured hundreds at the Route 91 Harvest festival.
There will be heavily increased security in the days leading up to and during the festival, which starts Sept. 21, Vaknin said.
"We have been working with Metro, with Life is Beautiful, with our security company on a security plan," Vaknin said. "We've added security measures in the building."
Jonas Woolverton moved into the building Oct. 4, the day he found out Paddock had stayed there. He shares some of his neighbors' concerns about illegal short-term rentals in the building.
"It's a never-ending cascade of people, and it's really frustrating for those of us who live here," he said. "I'm not anti-Airbnb — there are situations where it makes sense, if the neighbors are cool with it."
Contact Jamie Munks at jmunks@reviewjournal.com or 702-383-0340. Follow @Journo_Jamie_ on Twitter.