Veganbites serves sweet tooths guilt-free indulgence
February 28, 2016 - 9:46 pm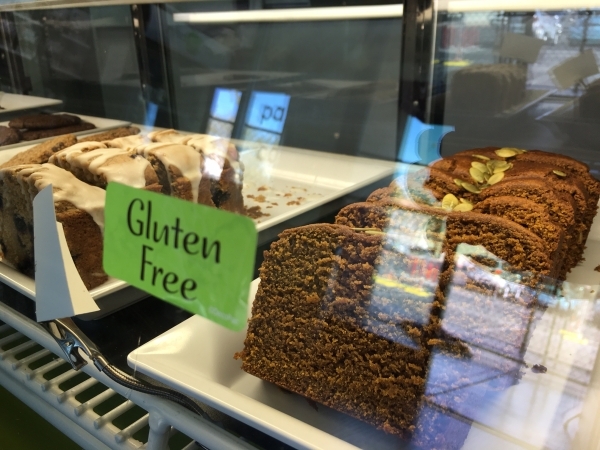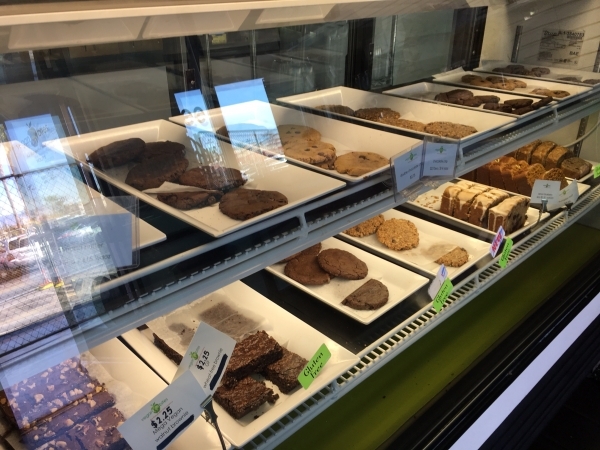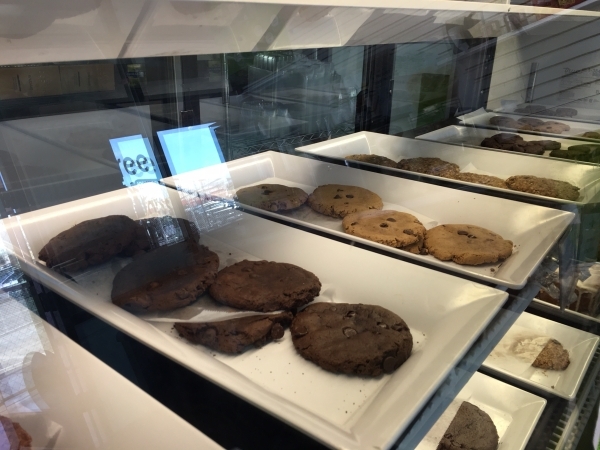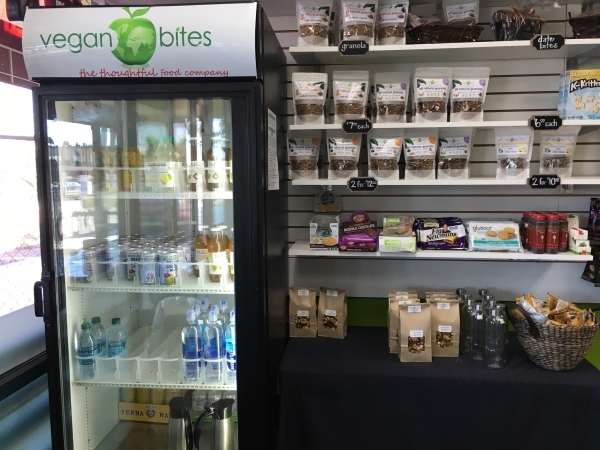 Having a relentless sweet tooth isn't something that has to be treated like a crime at Veganbites Bakery and Coffee House, 8876 S. Eastern Ave., No. 101.
The bakery is known for its vegan goodies with wheat-free and gluten-free options.
"Vegan is only one part of what we do," said owner Matthew Terlep. "We are an organic, vegan, gluten-free bakery, but allergy-friendly would sum it up in a few words. Making deserts and snacks healthier is much more than counting calories. All-natural, fresh, organic and non-GMO should also be a part of a healthy diet. It's hard to do with desserts and sweets, but we feel we can make it taste good for everybody."
Terlep knows a thing or two about the food industry.
"Working in the foods processing industry for the last 25 years, I know what processed foods (from an industry perspective) have done and how they have contributed to a lot of health and allergy problems that our kids are facing today," he said. "I wanted to do my part and create a great tasting alternative to today's junk foods."
The bakery offers cakes, cookies, bread loaves, brownies and chocolate treats. It also sells grab-and-go items, such as granola, crackers and date bites made with vanilla, lemon coconut, orange cinnamon, and chocolate coconut.
Custom wedding and birthday cupcakes and cakes can be made upon request with flavors including natural vanilla, chocolate ganache, carrot, red velvet, strawberry shortcake, German chocolate, lemon zest, mint chocolate, coconut cream, and Oreo crumble.
In honor of Valentine's Day, the bakery had red velvet cupcakes available topped with a rose made from pink frosting and sprinkled with edible glitter. The cupcake was moist and not too sweet.
A variety of cookies are also available, including classic chocolate chip, double chocolate, oatmeal, cranberry, almond butter, and coconut shortbread. Cookies are 75 cents for medium and $2.75 for large.
Loaves are certified gluten-free, and flavors include banana, chocolate chip, lemon blueberry, apple spice, pumpkin and seasonal flavors, starting at $3.25.
Brownies, which start at $4, are created to reach a variety of taste buds, from the raisin brownie to the classic chocolate chip and caramel brownie. The walnut brownie has a crackled top with soft filling and rich chocolate flavor.
Confections include truffles, made with almond, coca and coconut quinoa, chocolate dipped strawberry, chocolate-covered hemp protein bars, and almond butter cups. All of the chocolates are said to be organic and fair trade.
Vegan French macaroons are also available, though they sell out fast, according to Terlep.
The bakery also includes a small section for specialty vegan items such as Bee Free Honee, Earth Balance Cheddar Squares, vegan caramel popcorn, and organic lollipops. Coffee or tea is available.
The bakery does not have tables inside, but there are a couple of benches outside for those who can't wait to try their treats.
Hours are from 10 a.m. to 6 p.m. Tuesday through Friday, 10 a.m. to 8 p.m. Saturday and 9:30 a.m. to 4 p.m. Sunday.
Visit vegan-bites.com or call 702-487-3111.
Veganbites Bakery and Coffee House
Address: 8876 S. Eastern Ave., No. 101
Hours: 10 a.m. to 6 p.m. Tuesday through Friday, 10 a.m. to 8 p.m. Saturday, and 9:30 a.m. to 4 p.m. Sunday.
Visit vegan-bites.com or call 702-487-3111.