Volunteers work to keep director-less Gilcrease Nature Sanctuary thriving
November 13, 2015 - 4:00 pm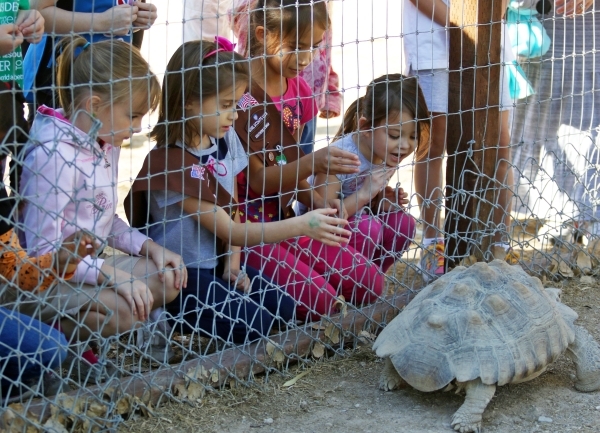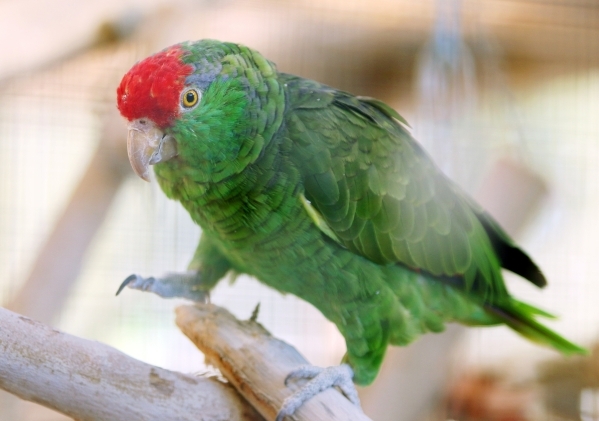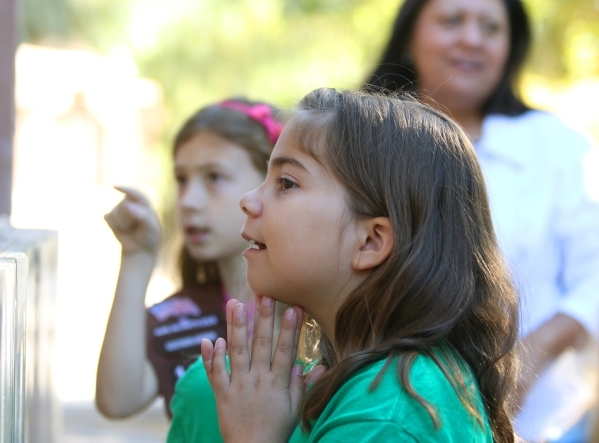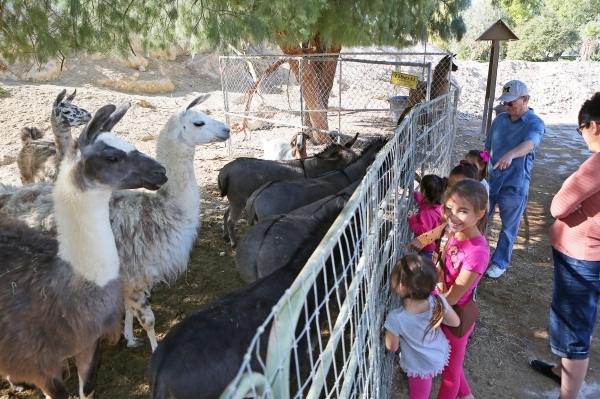 The world may be filled with animal lovers, but it takes a special breed of people to commit their lives to them.
At Gilcrease Nature Sanctuary, that devotion can be seen in five dedicated individuals who have sacrificed their time to keep the sanctuary afloat after more than 30 years.
"Every nonprofit struggles," said Sandra Salinas, board member of the sanctuary. "Right now, we're just trying to get things done. We're focusing on reintroducing the sanctuary to the community and getting the community to support us again."
The newly elected board — composed of Salinas; Bruce Eilerts, a biological resources manager and wildlife biologist; William Gilcrease, son of founder Oscar Gilcrease; president Taylor Andrews; and vice president Christina Salamone — is currently operating without an executive director.
Salamone became involved with the sanctuary in 2009 and not just because of her love of animals.
"Bill Gilcrease is my grandfather-in-law," Salamone said. "My goal is to fulfill Bill's dreams: to have a self-sustaining nature sanctuary that provides lifelong care for all of its inhabitants and for Gilcrease Nature Sanctuary to become a sanctuary not only for its residents but for our community as well. I want people to visit us and say, 'Wow. This is the best place possible for these animals.' "
The sanctuary relies on an endowment from the Gilcrease Orchard, private donations, grants and fundraisers to make ends meet.
Board members focus on providing quality care to animals in need and providing ever-expanding educational and recreational activities for the public.
The biggest challenge is funding, the cost of feed, vet care, and paying the employees, according to Salamone.
"For me, it all started when I went to tour the sanctuary with Bill, and the donkey bit my hand," Salinas said. "He wouldn't let go, and it just felt like a car door slammed on my hand. It was so funny and I said, 'That's it. I love this place.' "
Salinas was first nominated to be on the board in 2005.
Since then, she's tackled financial problems and found ways to keep the sanctuary afloat.
Perhaps one of the biggest challenges the sanctuary has faced was the fire that occurred on March 19, 2010.
An electrical wire snapped on a windy night, which caused a blaze that destroyed a peacock habitat and bird housing, Salinas said.
The outcome resulted in the death of 200 birds and the Gilcrease family dog, Zapato.
The sanctuary staff eventually came to terms with the losses, and with the help of community members, they began rebuilding. Now it is home to more than 300 animals, including hundreds of birds, ranging from household pet parakeets to several exotic species of parrots.
The population also includes many farm-raised birds, such as emus, ostriches, chickens and peacocks, and waterfowls from swans to various types of geese.
Despite not having a director, the board recently hired a bird care supervisor to take care of its hundreds of birds.
The sanctuary is not just for birds; other residents include giant tortoises, goats, rabbits, llamas, donkeys, miniature horses and pigs.
It continues to take in animals on a case-by-case basis.
One of its more famous residents is Bambi, a deer who showed up to the sanctuary when she was a baby with her umbilical cord still attached, Salinas said.
"Mr. Gilcrease gave her milk from a nursing goat and showed her how to feed from the goat," Salinas said. "She survived, and she's a very good educational species for children to learn about wild animals."
The sanctuary traces its roots to 1920 when the Gilcrease family of four moved from Reno to the Las Vegas Valley.
Leonard and Elda Gilcrease used an inheritance Elda had received to buy a 1,500-acre parcel of land upon which they hoped to build a new home and a new way of life. Along with their two sons, Bill and Ted, the family came to settle into traditional ranching life, according to the sanctuary's website, gnslasvegas.org.
Over the years, the Gilcrease ranching operation came to include livestock, pastureland with various crops, and several large orchards.
In 1970, William Gilcrease officially founded the Gilcrease Nature Sanctuary at 8103 Racel St.
In January, the board hopes to start rebuilding the duck pond to create a better system for filtration.
The nonprofit is open to the public from 9 a.m. to 4 p.m. Thursday through Monday and by appointment Tuesday and Wednesday. It is closed on Thanksgiving, Christmas and New Year's Day.
General admission is $4 for adults and $2 for children 2 to 12. Children younger than 2 and active military personnel with an ID are admitted free.
Committed volunteers are welcome from 7 a.m. to 4 p.m. daily.
A Winter Wings Celebration is planned from 11 a.m. to 3 p.m. Dec. 12. The event is set to feature arts, crafts and vendors.
"There are people who have lived here for 30 years and never knew we existed," Salinas said. "Our goal right now is trying to figure out how to recreate ourselves for a new generation."
— To reach North View reporter Sandy Lopez, email slopez@viewnews.com or call 702-383-4686. Find her on Twitter: @JournalismSandy.
Gilcrease Nature Sanctuary
8103 Racel St.
Open 9 a.m. to 4 p.m. Thursday-Monday; by appointment Tuesday-Wednesday.
General admission: $4 for adults; $2 ages 2 to 12; under 2 and active military personnel with ID admitted free
Winter Wings Celebration, 11 a.m. to 3 p.m. Dec. 12
702-645-4224
gnslasvegas.org