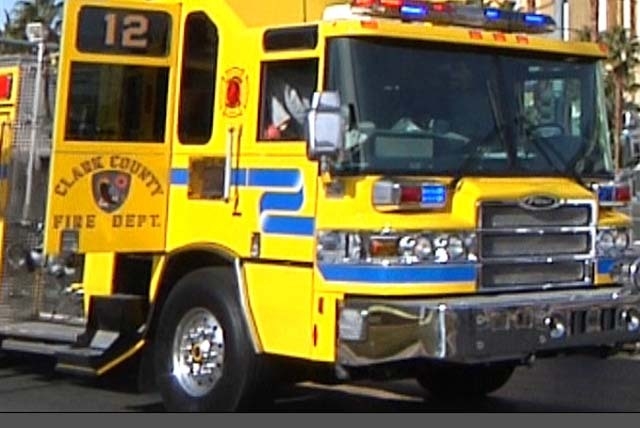 A house fire near Pecos Road and Twain Avenue early Monday morning displaced two people and their dog and caused $100,000 worth of damage.
Clark County Fire Department and the Las Vegas Fire Department responded to a call about smoke and flames coming from the garage at 3487 Haverford Avenue just after midnight.
Firefighters found a heavy fire coming from the two-car garage of the two-story home and saw the fire had extended to an automobile in the driveway and into the attic above the garage.
The residents evacuated before firefighters made it to the scene, according to the Clark County Fire Department.
The main body of fire in the garage was controlled in less than five minutes. It is unclear what started the fire.
Nobody was injured in the fire and damage was estimated at $100,000.
The American Red Cross was called to assist the family of one adult, one child, and a dog.