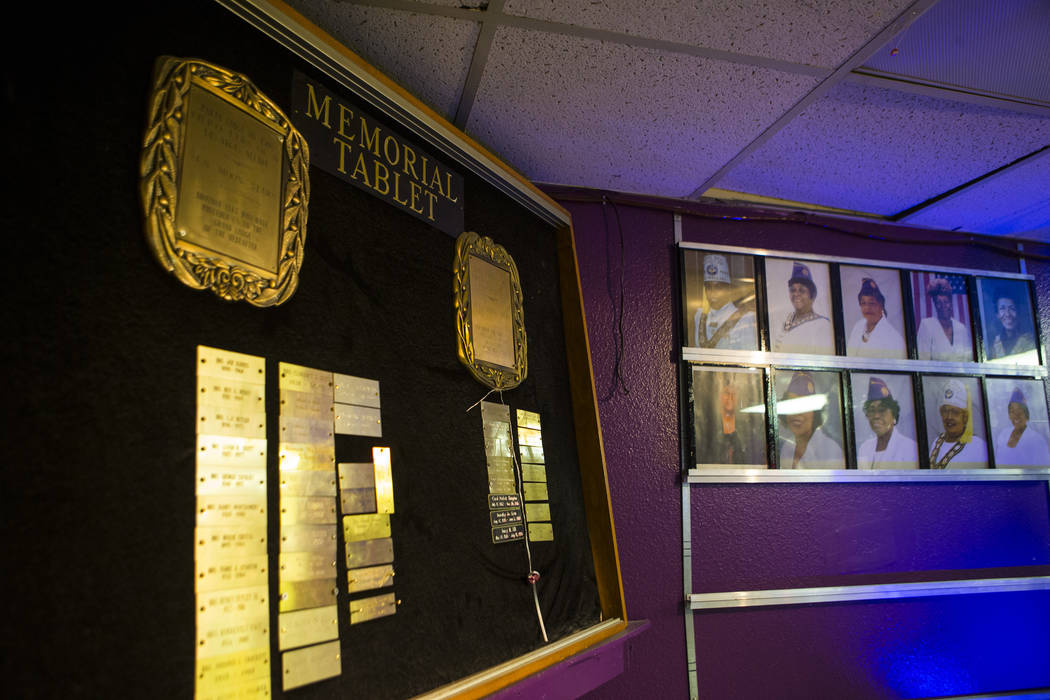 A black community lodge sued the city of Las Vegas and the Metropolitan Police Department last week, accusing the agencies of targeting the group in recent years in an effort to close the establishment.
Paran Elks Lodge, 600 W. Owens Ave., accused city and police officials of issuing "numerous frivolous or unsupported infractions," including 78 from the city over the past few years, according to the lawsuit.
Las Vegas police closed the lodge for 90 days beginning June 24, the day after a shooting in the lodge's parking lot.
The Elks group represents a last-of-its-kind organization in the city, as other black community lodges have merged or been shut down by the city or Metro, the lawsuit argues.
"Everyday that the Lodge is shut down is a day the employees suffer and the community at large suffers," the lawsuit said.
The lawsuit asked the District Court to reopen the lodge and reinstate its business licenses, as well as asked for damages. But District Judge Stefany Miley declined to hear the case Thursday, saying that the suit was filed too late. The Elks' next move may be to bring the case before the Nevada Supreme Court, lodge attorney Shawanna Johnson said after Thursday's hearing.
Metro and city officials determined the lodge violated its business licenses and refused to cooperate with Metro investigations on or near the property, posing a safety hazard and a public nuisance, according to a 79-page complaint filed by the city.
But the lodge's leader, Exalted Ruler Charles Barber, argued the parking lot shooting that preceded the closure was "totally out of our control." Elks members have since been unable to pay the nonprofit's bills, Barber said.
Its slot machines and liquor have been removed, as has an ATM, Johnson said, adding that its 24 employees are out of work.
The lodge, city officials and police may also attempt to work out the licensing issues through an administrative process, Johnson said.
On Wednesday, the Las Vegas City Council approved a disciplinary hearing for Sept. 5, when the council would decide the fate of the business licenses.
The lodge will remain closed in the meantime.
The Elks have provided gifts, meals, school supplies and college scholarships to the black community since the 1950s, said Tyeisha Sanders, a member of a temple housed under the lodge.
"The lodge stands ready to see this through," Johnson said.
Attorneys for the city of Las Vegas and Metro declined to comment after Thursday's hearing. A city spokesman declined to comment on the pending litigation, and an afternoon request for comment from Metro was not immediately returned Thursday.
Contact Mike Shoro at mshoro@reviewjournal.com or 702-387-5290. Follow @mike_shoro on Twitter.
600 W. Owens Ave.,Las Vegas, NV