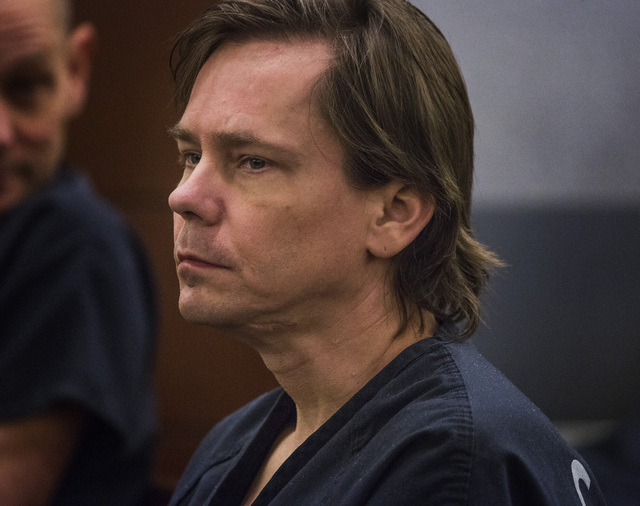 A 45-year-old former Clark County kindergarten teacher facing kidnapping and child pornography charges after a weeks-long affair with a 16-year-old girl is no longer in jail and is living in Oklahoma.
Melvyn Sprowson, formerly a teacher at Wengert Elementary School, last week posted $150,000 bail and was released from the Clark County Detention Center.
Defense lawyer John Momot asked District Judge Stephany Miley in April to lower his client's bail from $650,000 to $150,000 because he said the girl was as responsible for the affair as was his client.
Momot said the "troubled girl" has had affairs with older men before resulting in criminal cases and she sought out Sprowson through an ad on the website Craigslist.
Since his release, Sprowson has moved to Oklahoma with a family member.
Prosecutors asked Miley on Monday to order Sprowson be placed on house arrest in Nevada pending his trial.
Miley denied that motion, but ordered Sprowson to have no contact with the victim or other minors, to stay away from the Internet and to surrender his passport.
Sprowson faces six counts, including kidnapping, child endangerment and four counts of unlawful use of a minor in the production of pornography.
He pleaded not guilty and is set to stand trial June 2.
Contact reporter Francis McCabe at fmccabe@reviewjournal.com or 702-380-1039. Find him on Twitter: @fjmccabe