Ex-UNLV football player takes stand in lawsuit against doctor
August 28, 2015 - 5:10 pm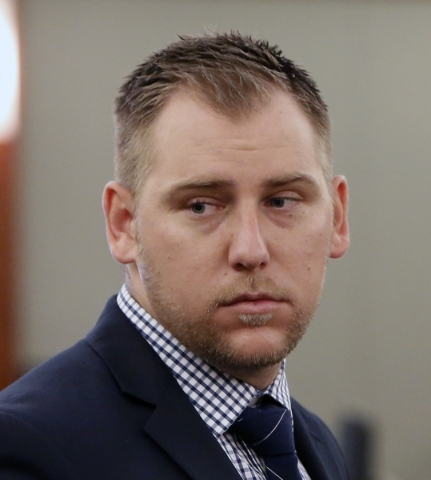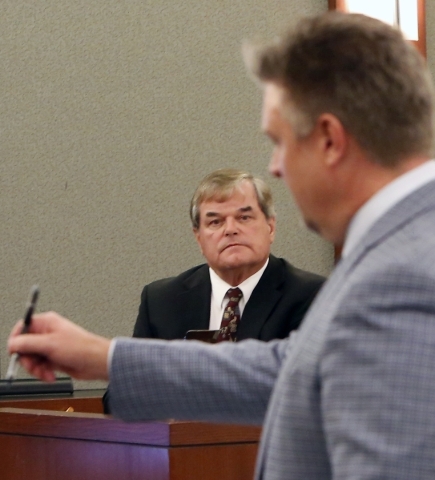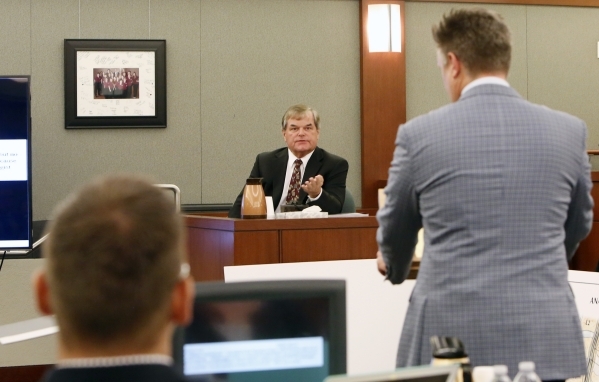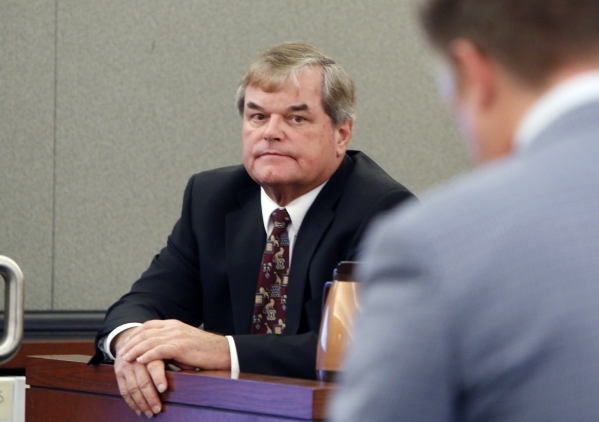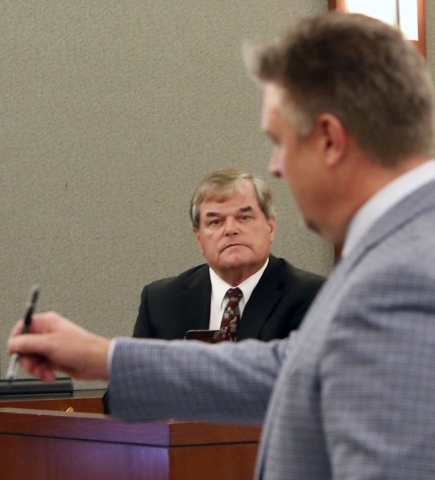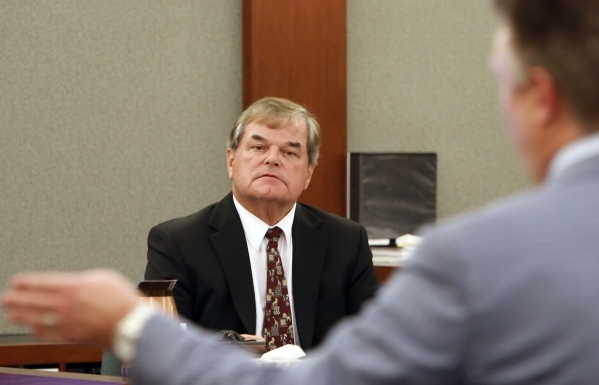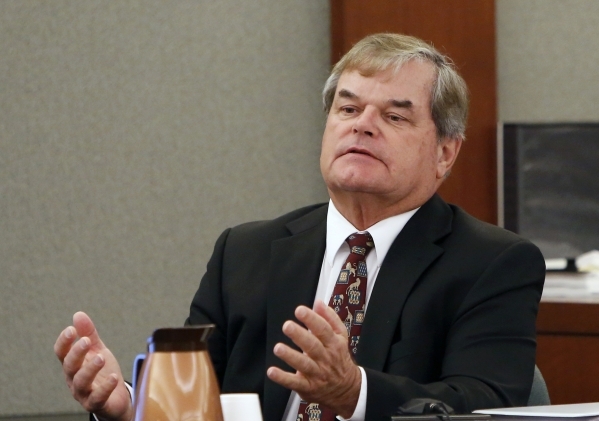 A former UNLV football player who claims a surgeon botched a spinal surgery and ended his football career told a jury Friday he went from "playing football to being damn-near crippled" within weeks of the procedure.
Beau Orth, once an all-state safety for the 2007-08 state champion Bishop Gorman Gaels, said the simplest of tasks — getting out of bed and walking to the bathroom — became nearly impossible because of pain.
It only set in after he saw Las Vegas surgeon Dr. Albert Capanna for a herniated disc, specifically the L5-S1, in September 2010, Orth said. Capanna, Orth claims, operated on the wrong disc.
Now Orth, a 25-year-old advertising executive with KVVU-Fox 5, is seeking over $5 million in damages to cover past and future medical costs as well as pain and suffering.
Minor pain and numbness started in his left leg after his 2008 freshman season at the University of Nevada, Las Vegas, Orth testifed Friday. But he played through the next season.
By spring 2010, the shooting pain in his leg was worsening, he said. After trying pain-treatment injections for a few months, surgery looked like the next step.
Capanna operated on Sept. 17, 2010, and things seemed OK at first, Orth said. But by the beginning of October, the pain skyrocketed, he said.
Using a normal chair was excruciating, Orth said. So his family set up a high-sitting lawn chair in the middle of their living room so Orth wouldn't have to move much from a standing to seated position in hopes of minimizing the pain.
"We knew something was wrong," Orth said, "we just didn't know what it was."
At 11:30 p.m. Oct. 5, Orth called Capanna about the pain. An MRI was done the following day and he spoke to Capanna over the phone on Oct. 7, he said.
According to Orth, Capanna told him the MRI showed only significant swelling, and that he should continue his current treatment and pain medication. But Orth and his family wanted a second opinion, and went to Dr. Andrew Cash, another Las Vegas orthopedic surgeon.
According to the lawsuit, Cash saw damage to the disc above the original herniated disc and also believed that no surgery had been done on the original herniated disc. Cash recommended surgery to relieve the new pain and fix the original problem, according to court documents. And immediately after that surgery, Orth said, most of the pain subsided.
"I could get up when I needed to get up," Orth said. "I was normal. I could walk."
But not all the news was good. Cash told Orth he would need at least two spinal fusion surgeries before he turns 50, and recommended he never play football again.
The news crushed Orth, he said.
"What do you do?" he said. "You don't expect to have it taken away."
Capanna, who also testifed Friday, said his surgery on Orth did cause the pain. But that was a risk Orth knew about before the surgery, the doctor said. Capanna also said he operated on the correct disc, the L5-S1.
"I hurt Beau," Capanna said. "I am sorry."
The trial is expected to wrap early next week.
Contact reporter Colton Lochhead at clochhead at clochhead@reviewjournal.com or 702-383-4638. Find him on Twitter: @ColtonLochhead