Family Court judge accuses agitator Steve Sanson of intimidation
September 9, 2017 - 9:31 am
Updated September 9, 2017 - 5:37 pm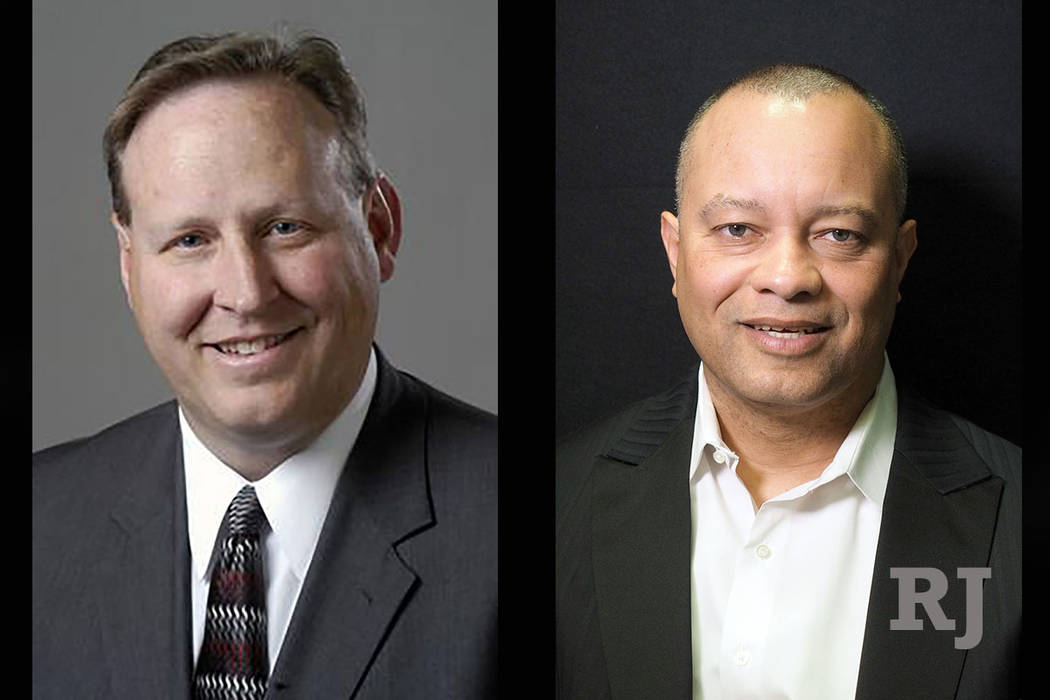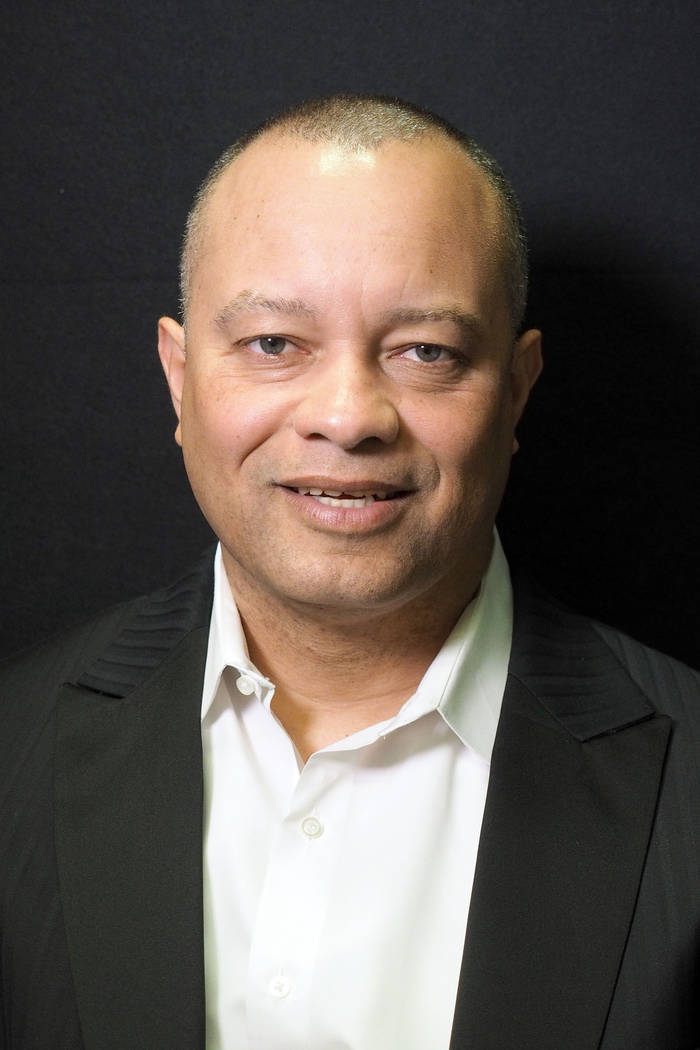 A respected Family Court judge recently recused himself from a case after accusing Steve Sanson, a controversial figure in Nevada politics, of trying to "influence and intimidate" him.
Judge Bryce Duckworth strongly condemned Sanson, president of Veterans in Politics International, in an order filed Tuesday in a pending divorce and child custody case. At an earlier court hearing in the case, Duckworth said the matter should be investigated.
"This Court reiterates that it is inappropriate to communicate with a judicial officer off the record about a pending case — at any time and under any circumstances," the judge said in his written order. "Mr. Sanson's attempts to deflect blame to the Court are appalling."
The order came days after Sanson filed an ethics complaint against Duckworth with the Nevada Commission on Judicial Discipline. The complaint cited the earlier hearing in the divorce case, during which Duckworth similarly accused Sanson of interference.
Sanson, who is a Marine veteran, has said the purpose of Veterans in Politics is to "expose corruption and unethical behaviors."
He frequently criticizes judges and attorneys and has interviewed political candidates and office holders on his organization's online radio show. His organization previously endorsed Duckworth.
Sanson also is behind a Facebook page called "WAR Declared on Clark County Family Court System."
Text message exchange
During the earlier hearing and in his order of recusal, Duckworth cited a series of text messages Sanson sent to the judge's personal cellphone:
On May 11, Sanson texted: "Judge I need to speak with you."
On May 12, Duckworth responded: "What do you need to talk about?"
On May 12, Sanson texted: "Call me at your convenience or we can grab a cup of tea."
After the last text, Duckworth called Sanson. During their conversation, according to the judge's order, Sanson asked, "Why do you allow Marshal Willick to get away with so much 'crap' in Doug Ansell's case?"
Willick is an attorney in the Ansell case — the ongoing divorce case from which Duckworth has recused himself. Willick also has sued Sanson separately for defamation.
"If Mr. Sanson's sole motivation was merely to attack Mr. Willick in general and not to influence the Court about a specific case, he could have done so," Duckworth wrote. "Although such communication remains improper, it is more egregious that Mr. Sanson knowingly and intentionally identified Doug Ansell's case."
Sanson's lawyer, Maggie McLetchie, who also represents the Las Vegas Review-Journal, maintained Friday that Sanson did nothing wrong.
"Steve is not a litigant in that case. Steve is not an attorney. Steve is not a judge," McLetchie said. "He wasn't trying to intimidate anybody, and his comments to Duckworth only pertained to Willick's general behavior in the courtroom. He wasn't calling for any particular outcome or decision in the case."
Question of free speech
McLetchie defended Sanson in a separate case in which another Family Court lawyer, Jennifer Abrams, sued Sanson for defamation. A judge tossed out the case in court, noting it targeted and chilled free speech. Abrams is appealing that decision.
"Regardless of what anybody thinks about Mr. Sanson and Veterans in Politics, he has an absolute right to comment on courtroom behavior, including that of powerful and prominent attorneys," McLetchie said.
Sanson noted the text messages in question were sent months ago and already had been addressed in court.
"What we're trying to do is have both judges and the attorneys follow the law," Sanson told the Review-Journal on Friday, referring to Veterans in Politics as a watchdog organization.
In his order, Duckworth suggested that Sanson's mission was disingenuous.
"Mr. Sanson proudly proclaims that he has 'declared war' on the Family Court," the order reads. "There is no doubt that the courts are under attack and that the entire judiciary of this great State of Nevada is on notice that, behind that false banner of 'justice and corruption' is an individual and group who seek to manipulate, intimidate and control."
In the Review-Journal's most recent Judicial Performance Evaluations, which allowed attorneys to rate judges, Duckworth had the highest retention scores of any Family Court judge.
In 2011, 94 percent of lawyers recommended Duckworth for retention. In 2013, 93 percent said he should keep his job.
Contact Rachel Crosby at rcrosby@reviewjournal.com or 702-380-8135. Follow @rachelacrosby on Twitter.
Family Court Judge Bryce Duckworth made some strong statements to Steve Sanson during an Aug. 30 hearing. The statements were captured on courtroom video:
— "Hey, stop it, OK, let the record reflect that the witness [Steve Sanson] is scowling at counsel, directing his venom and anger at counsel, which is completely inappropriate. That behavior is not tolerated in the courtroom."
— "I find that there has been an effort to influence this court outside of the four walls of this courtroom, and given these influences, I find that complete transparency of these proceedings is in the public interest to maintain confidence in the judicial system."
— "When Mr. Sanson says that he was court monitoring, what he means is he was calling and recruiting disgruntled litigants without any regard for the truth. After all, why let the truth get in the way of a good story? True justice requires the participation of all parties involved in litigation."
— "This matter should be investigated. We should be doing that here. It is the height of hypocrisy to decry corruption and then engage in the very practice you claim to be attacking and shedding light on. Communication with a judicial officer, about a specific case inclusive with veiled threats, is corrupt."
— "It is important that everyone here understands the magnitude of what we are dealing with. This is more than just this case or this court. In 26 years of combined practice and sitting on the bench, I have never been exposed to anything like what has happened in this case. This is about outside interference in the administration of justice through intimidation, threats and improper influence. This is an attack on our system of justice in which an individual seeks to remove the symbolic blindfold of lady justice. This matter should be investigated."