Family has questions about California man's death at EDC in Las Vegas
Updated June 19, 2017 - 6:06 pm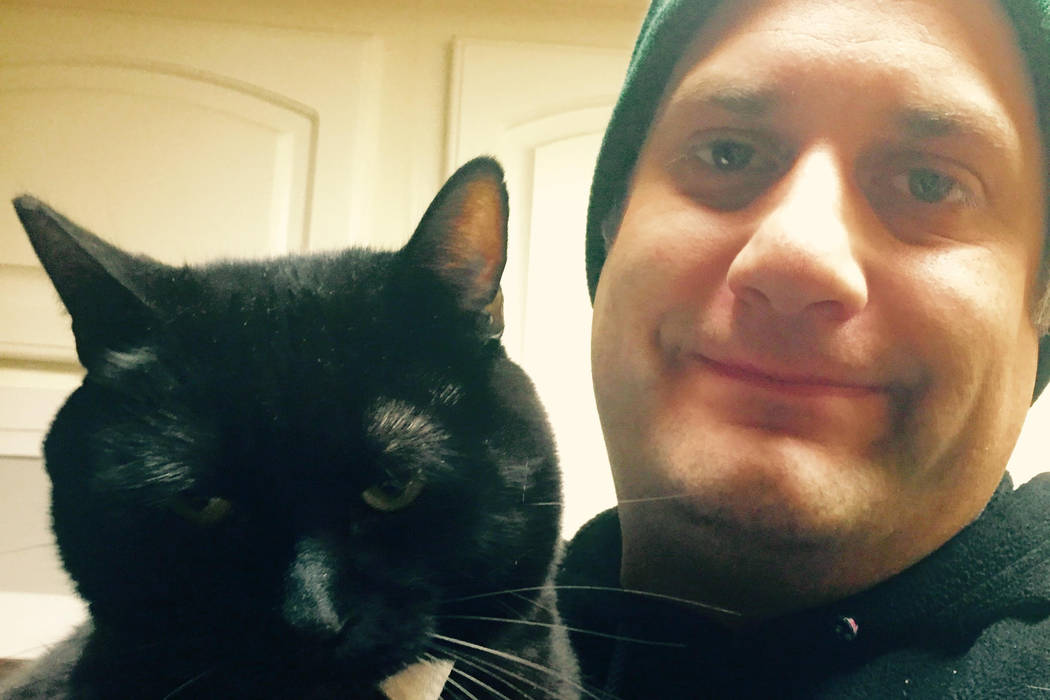 A California man's death at the Electric Daisy Carnival on Saturday morning has loved ones questioning the event's safety.
Michael Morse, 34, died after the electronic music festival's first show, which began Friday night and continued through the wee hours Saturday.
He was pronounced dead at 7:41 a.m. Saturday at the event at the Las Vegas Motor Speedway, Clark County Coroner John Fudenberg said. An official cause and manner of death had not been determined Monday.
Jennifer Marshall, Morse's wife, said the coroner's office told her Morse had a body temperature of 109 degrees at the time of his death.
"He was complaining about how hot it was," she said of text messages her husband sent her before he died. Friday's high temperature was 106 degrees, according to Accuweather.com
Now she is angry about reports she has seen claiming the electronic music festival had no major issues this year, and wondering whether event organizers could have done more to keep her husband safe.
"They keep saying there were no major issues, but a man dying is a major issue," she told the Las Vegas Review-Journal by phone.
Since her husband's death, Marshall's family has scoured the Internet for clues that may explain how the EDC veteran could have succumbed to the weekend's extreme hot weather. This was Morse's third time attending the festival in Las Vegas, and the insurance broker and small-business owner once ran an event safety consulting company.
Marshall said she saw multiple comments online that described difficulties finding water stations and long waits in line to rehydrate the first night of the festival.
Insomniac Events, the company behind the Electric Daisy Carnival, did not respond to requests for comment on Monday. Neither the event company or county officials mentioned Morse's death over the weekend.
"People need to be aware so they can be safer," Marshall said. "One death is one too many."
More medical emergencies
The Electric Daisy Carnival, called EDC for short, had an increase in the number of medical emergencies this year. Totals released by the Metropolitan Police Department as the festival concluded Monday showed emergency personnel responded to 1,090 medical calls through 6 a.m. Monday, compared with 617 last year — a 77 percent increase.
Of this year's calls, 15 people were taken to a hospital. One of those transported was an EDC employee with a medical condition, police said.
According to Insomniac, 135,000 people attended the festival at Las Vegas Motor Speedway on Saturday and Sunday — 1,000 fewer than on Friday. Organizers also reported 282 ejections this year, compared with 111 ejections in 2016.
The circumstances of Morse's death recall an EDC-related fatality from 2016: California resident Kenani Kaimuloa, 20, died in a Las Vegas hospital a few days after she collapsed and began convulsing while waiting for a shuttle bus with her friends about 6 a.m. on the festival's last day. The coroner ruled the club drug MDMA, also known as ecstasy, and cocaine intoxication combined with environmental heat stress caused Kaimuloa's death.
Drugs combined with the summer heat have regularly proven deadly for at least one festivalgoer in recent years.
Nicholas Tom, 24, died from an ecstasy overdose at EDC in 2015.
In 2014, at least two people died as EDC's second night ended. A third person was hospitalized after arriving in the valley and died several days later.
In 2012, a 22-year-old premed student at the University of Arizona, Emily McCaughan, experienced paranoid delusions after taking ecstasy at EDC and died after she fell from her Strip hotel room's window. That same year, Florida resident Olivier Hennessy, 31, died after being hit by a truck as he left the festival.
Inspired by the music
Marshall said she does not believe her husband was using club drugs at the festival. He came with three friends and had planned on acting as a "baby sitter" for them. He was seen drinking a few beers and hard lemonades, but that was it, she said.
Morse and Marshall — married for seven years and sweethearts since they were 18 — have a history with the festival and attended when it was held in Los Angeles.
"He absolutely loved the music, was inspired by the music," she said. "Mike was the life of the party. He was always up for a new adventure."
Morse was a devoted uncle, brother, and son, she said. He was active in his community and loved to participate in charities such as the American Cancer Society and the American Heart Association.
"He was always trying to find a way to give back," his wife said. "People met him and thought he was the nicest guy in the world."
Morse's death is the only death related to EDC reported so far for 2017, according to the coroner's office.
Contact Wesley Juhl at wjuhl@reviewjournal.com and 702-383-0391. Contact Rachel Hershkovitz at rhershkovitz@reviewjournal.com or 702-383-0381. Follow @WesJuhl and @rzhershkovitz on Twitter.
Teen's death brought EDC to Vegas
Insomniac Events moved the Electric Daisy Carnival to the Las Vegas Motor Speedway in 2011 after a 15-year-old girl who sneaked into the show overdosed on ecstasy and died in 2010 at the Los Angeles Memorial Coliseum.
The subsequent uproar hastened EDC's move to Las Vegas the next year.