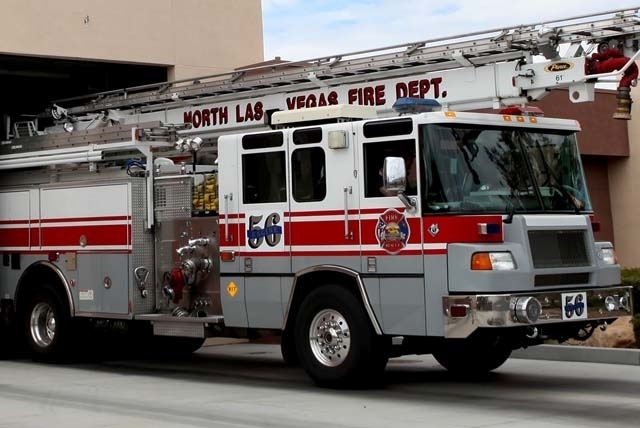 One person suffered minor injuries in a mobile home fire Wednesday morning.
North Las Vegas firefighters responded to a call about 5:30 a.m. at 3017 E. Nelson Ave., near Carey Avenue and Belmont Street.
The home was filled with heavy smoke when they arrived. Firefighters knocked down the first flames in six minutes, but wooden slats under the trailer caused the fire to burn 20 more minutes, spokesman Cedric Williams said.
The 1,500-square-foot home was a "complete loss," with damage estimated at $277,500, he said.
Investigators ruled the fire accidental, and neither of the two people in the home were taken to the hospital.
Contact Steven Slivka at SSlivka@reviewjournal.com or 702-383-0264.