Fire damages 8 apartments, displaces 20 in central Las Vegas
Updated September 11, 2021 - 7:39 pm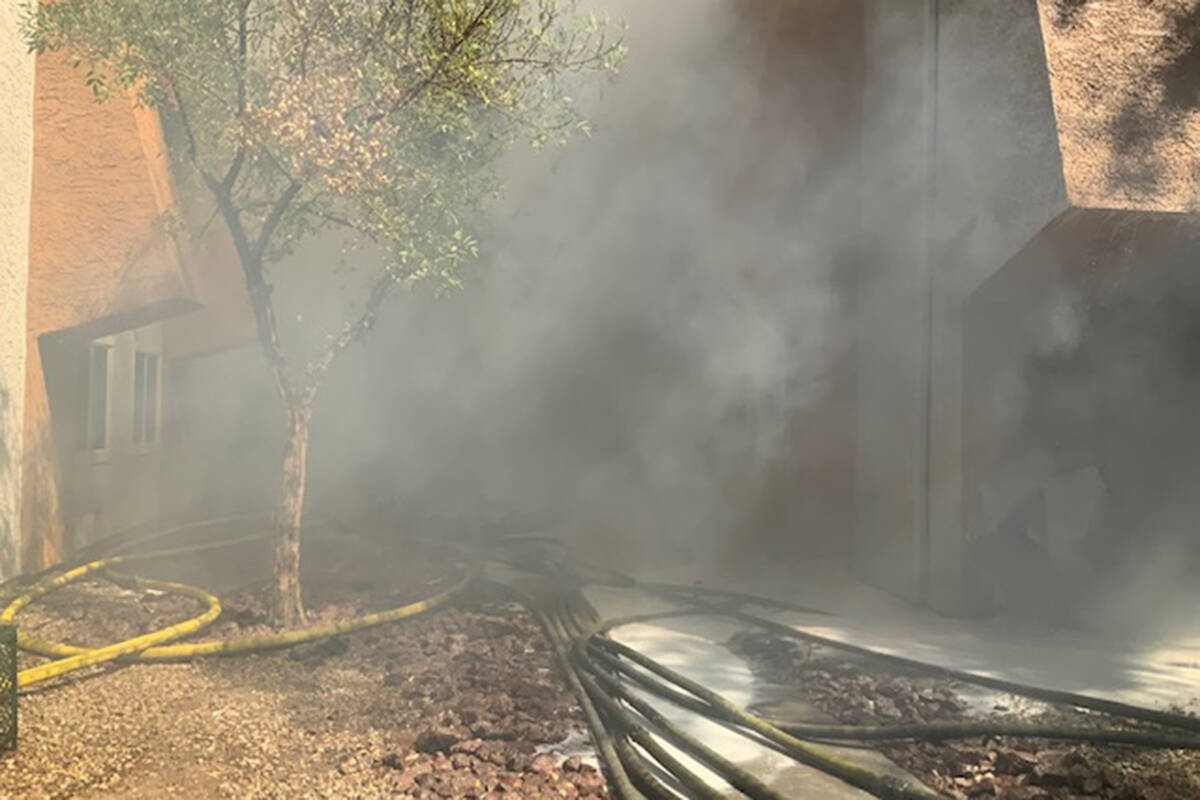 A two-alarm fire damaged eight units of an apartment building and displaced approximately 20 residents Saturday in the central Las Vegas Valley.
The Las Vegas Fire Department responded at 1:20 p.m. to Sundance Village Apartments, 6500 W. Charleston Blvd., near Torrey Pines. A fire in a ground unit extended to the second floor and into the attic, according to a Las Vegas Fire Department news release.
Three apartments had extensive damage, one apartment was heavily damaged, and four had minor damage, the department said.
No injuries were reported. Damage was estimated at $350,000.