Foster children bond with siblings at Henderson water park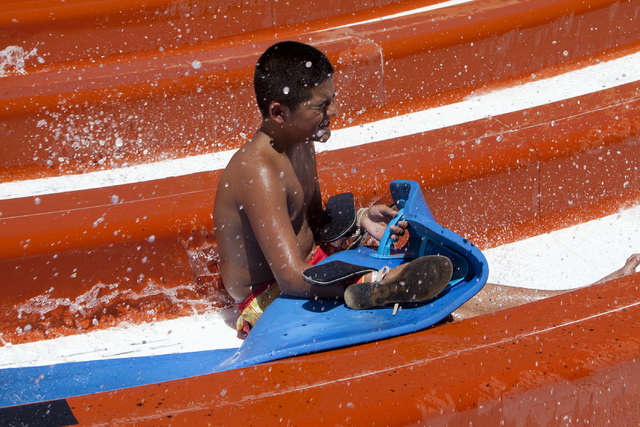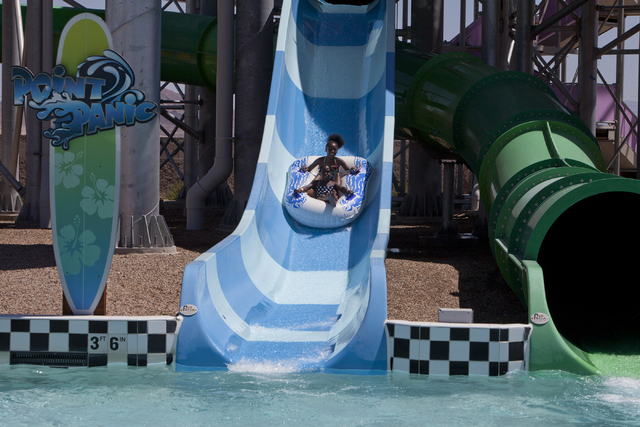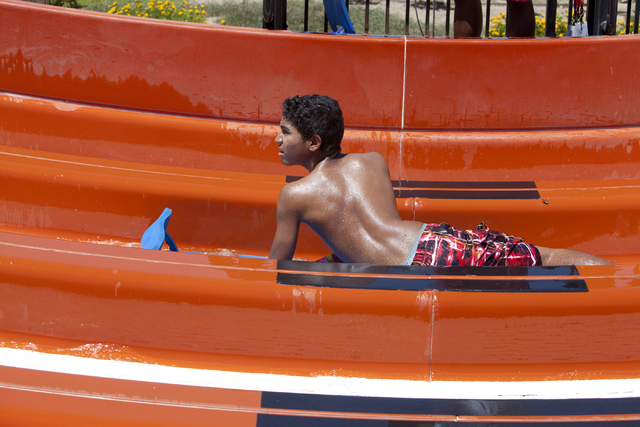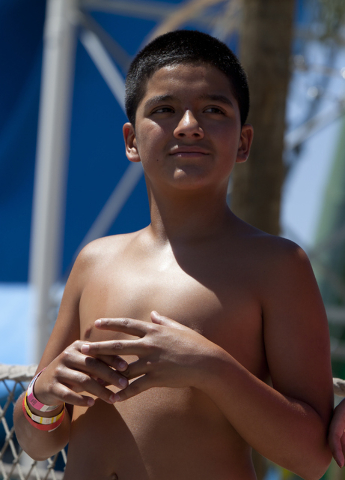 Teenage siblings Carlos and Qiana don't remember how long they were in foster care before a family adopted them. All they know is that it was a long time.
Although Carlos, 15, and Qiana, 13, stayed together, adoption separated them from their older sister.
"We just saw her a couple of weeks ago, but we rarely see her," Qiana said.
To help these and other siblings stay bonded during such separations, St Jude's Ranch for Children partnered Wednesday with Cowabunga Bay Water Park in Henderson to reunite about 100 kids for a day of summer fun.
The sole purpose of St. Jude's Child Focus program is to help preserve families broken up by the foster care system. It provides venues and events for children to interact with each other throughout the year.
Jason Ealy, program manager, said today's technology and social media can't replace real face-to-face interactions, which are still essential in the children's lives.
"For some kids, this might be the only time they might get to see each other in a year," Ealy said. "The sibling relationship is probably the longest relationship that they'll have in their lives, and we want them to start it young so they have that for the rest of their lives."
At Ealy's request, the Las Vegas Review-Journal is withholding the last names of children interviewed for this story.
On Wednesday morning, Carlos was looking forward to the water park reunion with his older sister.
"Today I will get to spend time with her for a long time and talk with her and just have fun," Carlos said.
Of the separation from her sister, Qiana said, "It's sad sometimes."
Clark County has more than 3,000 children in foster care. Ealy said siblings in foster care don't always get placed together, and that is especially true for larger sibling groups, because some foster families might not have the means to keep them intact.
One sibling group of six that came to Cowabunga Bay on Wednesday is separated into four homes.
Claudio, 12, said he was excited to go on all the rides with his two sisters. All three are living in separate foster homes, and he has two other sisters who could not make the event.
After they changed into their swim clothes, the kids dispersed across different sections of the park in their family groups. They rode down slides, raced each other to the line and had carefree summer fun.
Along with providing free tickets to the group, Cowabunga Bay Water Park General Manager Shane Huish said the park was giving away ice cream and other treats to the kids to make their day even sweeter.
The children gathered around Huish to thank him. Their applause made him walk away, overwhelmed with emotion.
Contact Rocio Hernandez at rhernandez@reviewjournal.com or 702-785-8682. Find @rociohdz19 on Twitter.