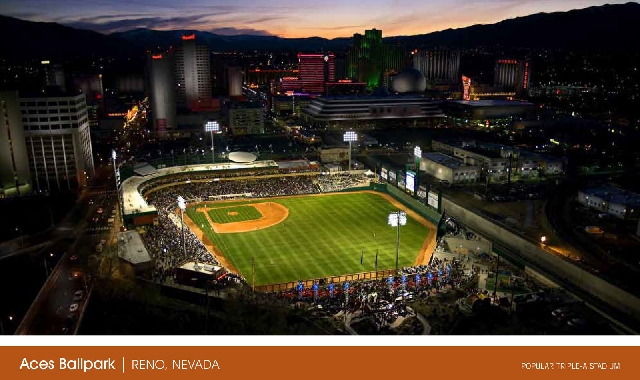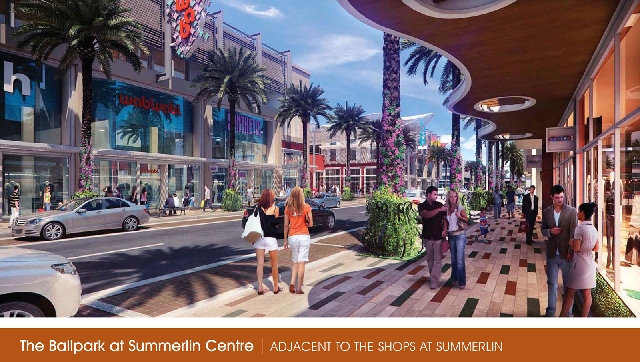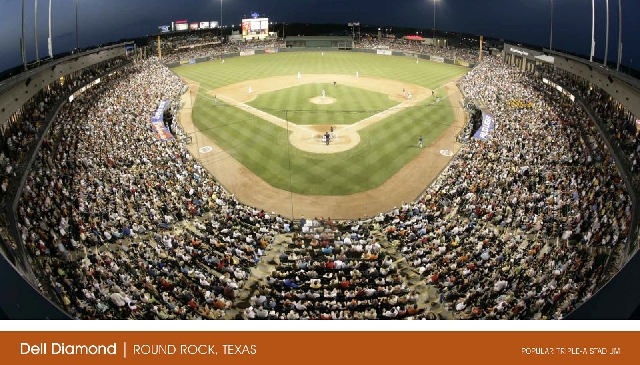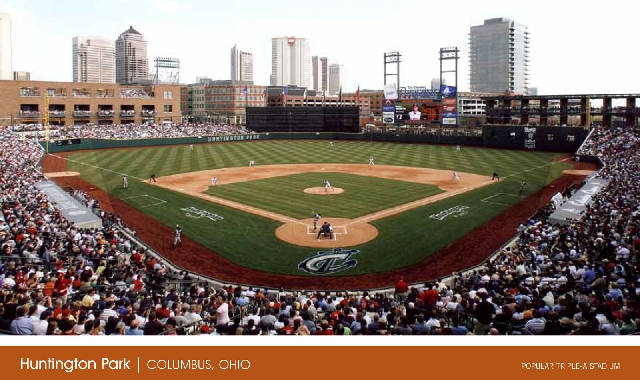 Are you ready for some baseball in … Summerlin?
The future owner of the Las Vegas 51s, less than a month from closing on the $20 million team purchase, says he will lobby city, county and convention authority officials for help building a new $65 million ballpark next to Red Rock Resort in Summerlin.
Summerlin Baseball LLC, led by former pawnshop chain owner Steve Mack and Summerlin developer Howard Hughes Corp., is buying the Pacific Coast League Triple A club from Stevens Baseball Group, a Detroit family trust. Mack owns an e-commerce software development company in Summerlin, while Howard Hughes Corp. developed the Summerlin community. The Stevens entity includes Derek Stevens, owner of Fremont Street's The D hotel-casino.
Mack said new ownership's biggest aim is winning support from the city of Las Vegas, Clark County and the Las Vegas Convention and Visitors Authority to finance a new ballpark with 8,000 to 9,000 seats on vacant land at the southeast edge of Red Rock Resort.
The new owners have already dubbed the facility, "The Ballpark at Summerlin Centre," and plan a mini-urban village around the venue. The 16- to 20-acre site is being donated by Dallas-based Howard Hughes Corp.
David Weinreb, Howard Hughes chief executive, is so interested in the project that he's already scouting old stadium sites to salvage ballyard fixtures for the proposed new ballpark, Mack said. Howard Hughes has developed master-planned communities in Houston and Maryland, in addition to Summerlin.
Mack said the land being donated by Howard Hughes Corp. is valued at $40 million, and that construction would take just 14 months.
"We're anxious and we hope everyone is … If we're successful we can be in there for 2015," said Mack, who owned a piece of the club from 1992 to 1996, when it was known as the Stars. "I'm not motivated by the financial return on this. This is all about the community."
Mack is the former owner of SuperPawn Inc., a chain of 50 shops in four states that he sold to Cash America International for $125 million in 2004. Mack lives in Summerlin and has a new e-commerce software company there.
In addition to moving the team to Summerlin, Mack said the new owners:
■ Might rebrand the team with a new name and logo.
■ Are studying other ballparks, including Raley Field in Sacramento, Calif; Aces Ballpark in Reno; Huntington Park in Columbus, Ohio; and Dell Diamond in Round Rock, Texas.
■ Want a rotunda to encircle the ballpark and include space for young kids to play in a playground and families.
"We want this to be a family destination," Mack said. "We want this to re-shape how people view Las Vegas."
Mack argued 30-year-old Cashman Field is antiquated and lacks modern ballpark amenities and it's not worth it for the LVCVA to spend $5.5 million on annual maintenance and operations for the entire Cashman complex, which includes a theater and convention space. Mack said Cashman Field lacks, for example, adequate training rooms.
Mack said the Smith Center makes Cashman's 1,922-seat theater unnecessary, and the 98,100 square feet of convention meeting space is equally unneeded.
"There's a lot of wasted money being spent at Cashman," Mack said.
He argues that it would be more cost-effective for the city, county and convention authority to invest $4 million to $4.5 million per year for 20 years to pay off the bonds that would be floated for the $65 million Summerlin ballpark, which would be 500 yards outside the Las Vegas city limits, in unincorporated Clark County.
"We're trying to move the gears of three municipalities in a crescendo of public policy," Mack said. "We need the public support."
LEASE EXTENDED
The 51s' average game attendance was 4,388 in 2012, but that number is distributed tickets, not the turnstile count. Cashman Field's capacity is 9,334.
The LVCVA owns the 51-acre Cashman venue, where the 51s will pay $314,800 in rent for 2013. In October the team's lease was extended until 2022.
Getting the regional tourism authority to help pay for new digs for its Cashman tenant may be a tough sell.
"The LVCVA has no plans or obligations to fund a new stadium for the Las Vegas 51s," said Dawn Christensen, an LVCVA spokeswoman.
She said the LVCVA would not debate Mack on the condition and viability of Cashman Field, noting the Pacific Coast League has approved the field as a venue to host the Triple A club and its games. The 51s are the new affiliate of the New York Mets and were past affiliates of the San Diego Padres (1983-2000), Los Angeles Dodgers (2001-08) and Toronto Blue Jays (2009-12).
The 51s can terminate the Cashman deal with two seasons' notice, Christensen said.
If the 51s leave on their own accord, the LVCVA would be responsible for finding a use for that part of the Cashman complex, she said.
Las Vegas Mayor Carolyn Goodman, who is also an LVCVA board member, said originally she was hoping a new 51s owner would stay at Cashman Field and help rehab it by giving it a dome.
In 2011, Tony Hsieh, the head of Zappos.com, sought to buy the 51s and reinvigorate Cashman Field with his own money. Hsieh wanted to keep the team downtown and didn't plan to ask for public money. That deal never gelled.
But with the new owners committed to moving the team to Summerlin, Goodman suggested Howard Hughes fold the expense of a new ballpark into the cost of its shopping mall project next to the Red Rock Resort.
Goodman acknowledged meeting with representatives of the future team owners. But since the proposed 51s stadium is in the county, the mayor said perhaps Clark County could financially back the ballpark.
Clark County Commission Chairman Steve Sisolak said he would like to see more details.
"We're open to the discussion," Sisolak said.
The move to Summerlin has the support of Branch Rickey, president of the Pacific Coast League.
"Our success … rests on our ballparks being a safe destination for mothers, fathers and children, all wanting to indulge in affordable entertainment," Rickey wrote in a Feb. 12 letter to Mack.
'A FRESH START'
"That, of course, is precisely what a new stadium in Summerlin can accomplish. A fresh start in a safe, clean neighborhood ultimately opens the unmatched offering of Triple-A Baseball's wholesome, outdoor spring and summer recreation to the entire gamut of those in Las Vegas seeking this kind of venue to bring kids, spouses, business clients or just out with a friend," Rickey wrote.
The proposed stadium also has the support of Station Casinos, which owns Red Rock Resort.
"While recognizing that there are issues that must be worked out in regards to developing a new stadium and relocating from Cashman Field, we believe that the development of a new stadium and entertainment venue in an easily-accessible location off the 215 beltway would be a great addition to the entire community," Station Casinos spokeswoman Lori Nelson said in a prepared statement.
Stephens Media, which owns the Review-Journal, has an option with the current 51s owner to buy an interest in the team but will not be part of the future ownership group.
Contact reporter Alan Snel at asnel@reviewjournal.com or 702-387-5273.