Handcuffed public defender says she simply wanted judge to listen to her argument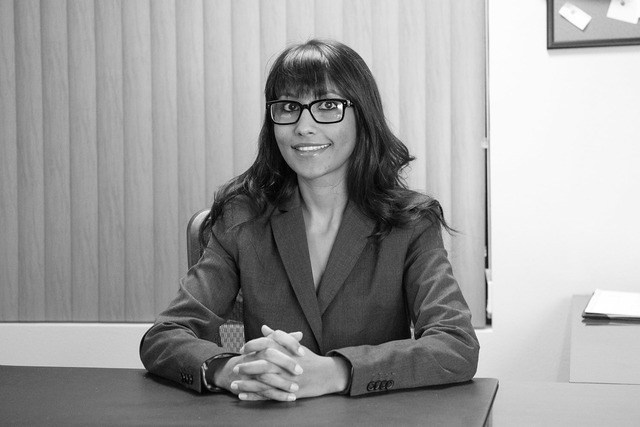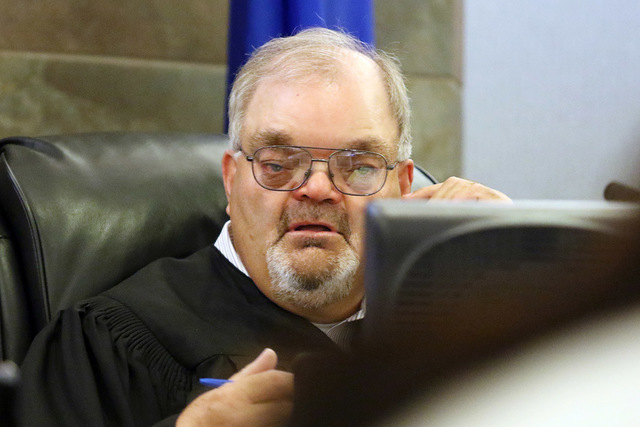 Public defender Zohra Bakhtary had no time to react before a court marshal slapped handcuffs on her.
"It all happened so fast," she told the Las Vegas Review-Journal on Tuesday, a day after Las Vegas Justice of the Peace Conrad Hafen ordered her placed into custody.
She was left to sit silently, alongside inmates, while her client was sent to jail for six months.
Moments earlier, Hafen told Zohra Bakhtary to "be quiet," as she tried to argue that a man facing larceny charges should not be thrown behind bars. After Bakhtary tried to speak, the judge asked her if she wanted to be found in contempt.
"I was not trying to argue with the court," Bakhtary said. "I was just trying to calm the situation down. I was never allowed to speak. I was never given the opportunity to respond to his question. Had I been given the chance to actually respond, it would have been, 'Absolutely not.'"
In response to a reporter's inquiries, Hafen said he was trying to teach Bakhtary about courtroom "decorum" and that he'd had several issues with her during the past six months.
According to the Nevada Code of Judicial Conduct, "a judge shall require order and decorum in proceedings before the court."
But Bakhtary's bosses said they've never received criticism about her from Hafen or any other judge.
Her direct supervisor, Willard Ewing, praised her preparation on cases and called her a hard worker. Bakhtary regularly appears before two other Justices of the Peace and three District Court judges.
"I'd even go a step further and say that in conversations we did have about her (with Hafen), he was very complimentary," Ewing said.
The county's lead public defender, Phil Kohn, agreed.
"Categorically, I've never received informal or formal complaint about her ever from any judge — from anyone," he said. "She's a professional lawyer. It's what I want in public defenders, and it's certainly what our clients deserve."
Bakhtary has worked about once a week in Hafen's courtroom for three years. She is scheduled to return in July, she said, and "I'm going to continue to do my job."
Kohn has no plans to pull her from the courtroom.
"Every day I zealously represent my clients," Bakhtary wrote in a statement to the newspaper. "Every individual who goes through our criminal justice system has a constitutional right to effective assistance of counsel. It is a frightening day when a lawyer is locked up for fighting on behalf of her clients and their rights. That is precisely what I was doing, my job. I was placed in handcuffs for attempting to speak on behalf of my client … I have a great deal of respect for our judiciary. I did not act unprofessionally. I simply wanted the Court to listen to my argument and consider it before remanding my client for a 180 day jail sentence. The Court's constitutional duty is to listen to arguments, not silence them."
The state judicial code continues: "A judge shall be patient, dignified, and courteous to litigants, jurors, witnesses, lawyers, court staff, court officials, and others with whom the judge deals in an official capacity and shall require similar conduct of lawyers, court staff, court officials, and others subject to the judge's direction and control."
Before joining the Clark County public defender's office, Bakhtary worked as a legislative clerk for Sen. Harry Reid, D-Nev., and later for veteran defense lawyer Gabe Grasso, who recommended she apply for her current job.
Grasso called Bakhtary "very, very intelligent" and "very good at what she does."
"She's made for that job," he said. "She's a very enthusiastic lawyer. She really loves her job, and she fights hard for these people."
He also suggested that her future in the legal profession could stretch beyond defense work.
"I've always thought one day I'm going to be in front of her," Grasso said, "and she's going to be the judge."
Contact David Ferrara at dferrara@reviewjournal.com or 702-380-1039. Find @randompoker on Twitter.