Hawaii weaves 2-mile long lei for 'ninth island' Las Vegas after shooting
October 11, 2017 - 7:31 pm
Updated October 12, 2017 - 5:56 pm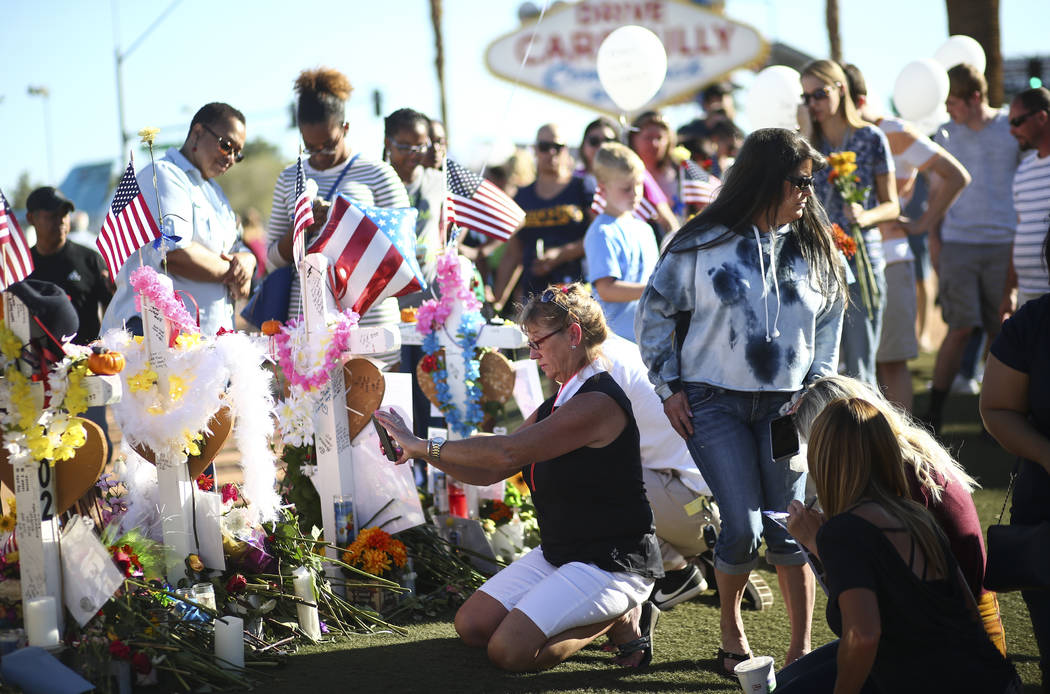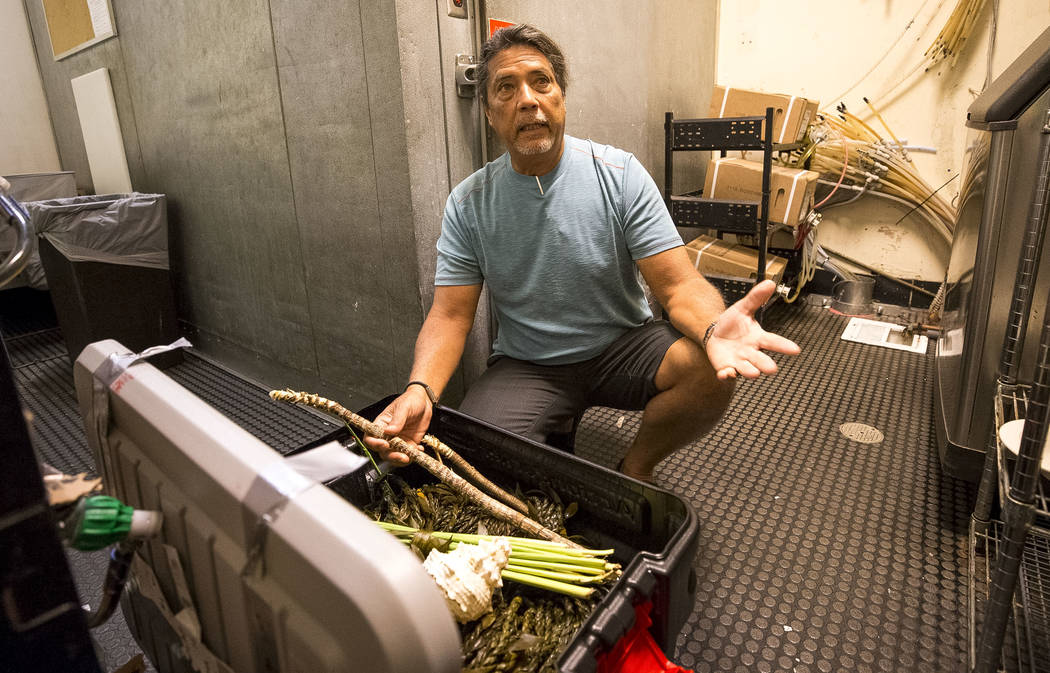 They delivered a mile-long "Lei of Aloha" to Paris' bullet-riddled Bataclan nightclub following the 2015 attack that left 90 dead — and another last year to Orlando's Pulse nightclub, where 49 died in a mass shooting.
But this latest "Lei of Aloha" hits closer to home: Las Vegas, known as the "ninth island" because of its large Hawaiian population.
In response to the Route 91 Harvest festival shootings Oct. 1 that left 58 dead, more than 500 Hawaiian volunteers worked four 14-hour days on multiple islands to weave sections of a massive ti-leaf lei — with a total 2-mile length — to honor the Las Vegas victims and spread the spirit of aloha. (To put the lei's length into perspective, consider the Strip is 4 miles long.)
That lei — and representatives of those who created it — arrived in Las Vegas early Thursday, accompanied by eight heavy-duty coolers, each weighing 60 to 70 pounds and carrying a woven lei segment.
Downtown's California Hotel is hosting the volunteers — and the coolers containing the leis, which are being stored in a hotel refrigerator until Saturday's planned presentations at Las Vegas memorial sites.
Following a few hours of jet-lagged sleep, organizer Ron Panzo, a Maui restaurant owner, breaks the tape sealing one of the coolers Thursday afternoon to reveal its contents: a coiled section of woven ti leaves, accompanied by a ceremonial shell "to protect the lei."
Ti leaves "have a significant meaning in Hawaii," he explains, having been "used in ceremonies for over hundreds of years. They protect us."
The group has always made 1-mile leis, Panzo adds, but the Las Vegas lei is double that length, in part because of the city's ninth-island status and "the pouring out of people saying, 'We need to get involved.'"
Volunteers harvested more than 20 truckloads of ti plants in Hawaii's mountains and valleys, then stripped the leaves and cooked them a bit before weavers sat "side by side, with their shoes off, sharing and meeting new people, praying" as they worked.
"Even though we were thousands of miles away across the ocean, we wanted to send our aloha and healing prayers to the people of Las Vegas," Panzo says. "The intent is to send healing and love, but you also see the love and healing happening at home" for those weaving the leis.
"That's where it starts," adds Lehua Kekahuna of Maui, the spiritual leader who will lead Saturday's presentation ceremonies with "a blessing prayer, a wisdom prayer" and an "asking of safety blessing," she says. "We will be asking our ancestors … to guide us to do the right thing."
Kekahuna, who also presided at last year's "Lei of Aloha" presentations in Orlando, says "it is more than an honor — it's such a blessing for us to be here," adding "we're a thousand miles away, but we feel everything you feel. We're here to help. We're here to support."
The positive response organizers have received from Las Vegas' Hawaiian community testifies to the ninth island's aloha spirit, Panzo comments.
Evidence of the close connection: Friday's 6 p.m. gathering at Las Vegas' Tevakanui Polynesian Dance Studio, which will provide "a launching pad" for Saturday's presentations, according to studio owner Henry George, who became involved through a close friend who's also a "Lei of Aloha" organizer.
Pondering the hundreds of Hawaiian volunteers who labored to weave the lei "shows how much love" exists between Hawaii and its ninth island, George commented. "It tells you that they're thinking of us in Las Vegas."
Contact Carol Cling at ccling@reviewjournal.com or 702-383-0272. Follow @CarolSCling on Twitter.
The mission statement of the "Lei of Aloha for World Peace":
"We are One
Weaving together ti leaves from Kauai to Hawaii Island
Kaupo to Keanae to Olowalu
Weaving love and aloha to wrap around the people of the world, the Lei of Aloha brings us together to grieve, to heal, to connect and to lift our collective spirits.
When we lift one, we lift all.
The Lei of Aloha is about connection: we sit, side by side, weaving lei, weaving conversation, weaving friendship.
Weaving leaves of every color: red, yellow, pink, light green, dark green.
Weaving people: gay, straight, Hawaiian, Asian, Hispanic, Caucasian, young, young at heart.
Once woven and joined together,
It is impossible to tell us apart
We are One"
– A Maui 24/7 Facebook post