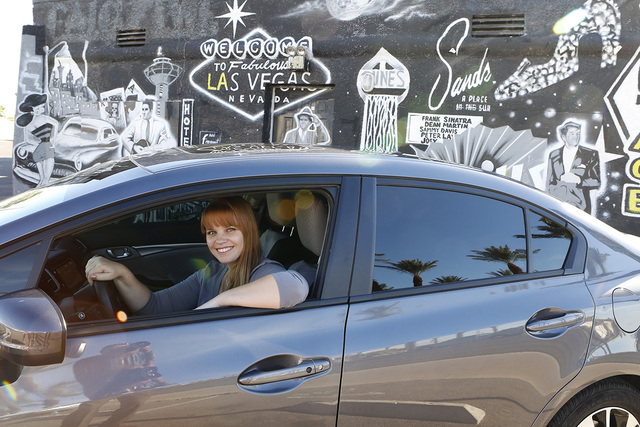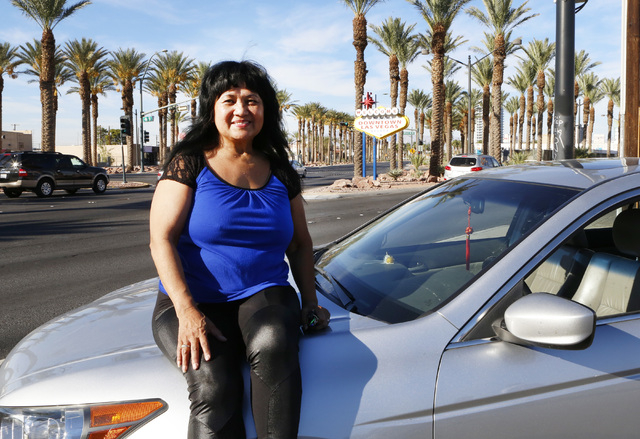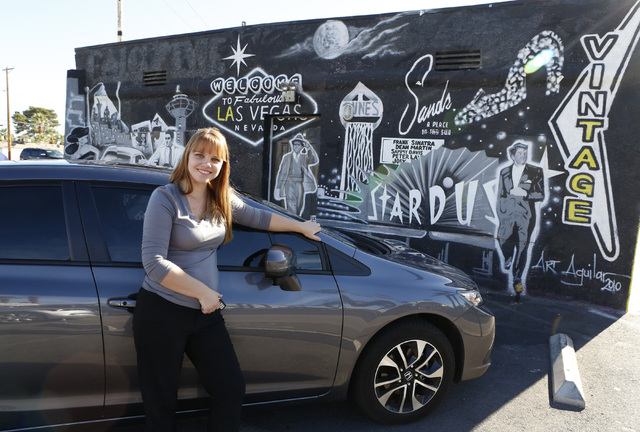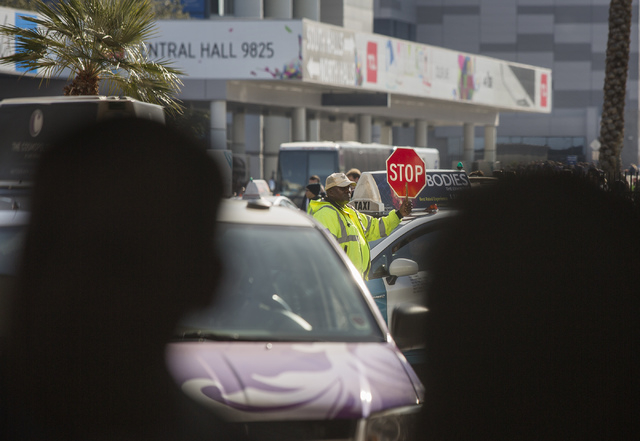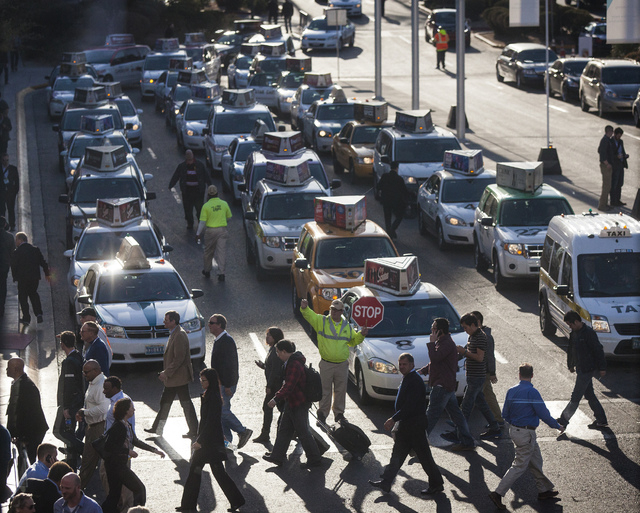 The head of the association that produces Las Vegas' largest annual trade show has applauded the court decision that has enabled Uber to continue to operate in Nevada and is calling on the state to develop a long-term solution that would allow it to run legally.
Gary Shapiro, president and CEO of the Consumer Electronics Association, which annually produces the International Consumer Electronics Show in January, called the decision "a win for innovation."
Clark County District Court Judge Douglas Herndon last week denied the attorney general's motion for a temporary restraining order that would have blocked the controversial ride-sharing service from operating in Clark County. Herndon said he found no evidence that Uber's operation would endanger the public.
"(Last) week's ruling by the Clark County District Court marks a win for innovation, a win for job creation and a win for consumer choice in the state of Nevada," Shapiro said. "Nevada's citizens and visitors require and deserve a variety of transportation options, including taxicabs."
The Nevada Taxicab Authority also is preparing for the Jan. 6-9 show. The authority board approved the allocation of up to 20 special medallions per company per 12-hour shift to accommodate the estimated 170,000 people who are expected for the show and the Photo Marketing Association show which is occurring simultaneously.
The special allocation would enable up to 640 additional cabs on the streets during peak hours, although some of the smaller companies don't have enough vehicles to use their full allocation.
The Consumer Electronics Association has backed two grassroots advocacy campaigns to bring ride-sharing to the states of Virginia and Illinois and Shapiro wants Nevada to develop rules that would enable Uber drivers and cab companies to operate on a level playing field.
"We encourage Gov. (Brian) Sandoval, state officials and Uber to work together to develop a long-term solution that supports innovation and provides a level playing field for all transportation providers and services while recognizing the unique complexities of Nevada in general and Las Vegas specifically," Shapiro said.
"The Las Vegas landscape is unique compared to other cities, with its concentration of large hotels with their own transportation hubs that try to handle the flow of people coming in and out of their properties efficiently," he said. "We encourage Uber to work directly with these venues to ensure that their service can be rolled out smoothly and safely for all."
Shapiro's statement puts the Las Vegas Convention and Visitors Authority in a tough spot right in the middle of the debate over whether Uber should be allowed to operate in the state.
The Consumer Electronics Association is a long-time partner of the authority, working with the board to establish the Las Vegas Convention Center as a World Trade Center. The association is one of the key entities in the authority's bid to transform the Convention Center campus into the Las Vegas Global Business District.
But the LVCVA also has had a long-term relationships with the Taxicab Authority and Clark County's 16 taxicab companies that not only provide transportation to and from the Convention Center for the Consumer Electronics Show but also for the more than 21,000 other trade shows and meetings that occur across the city every year.
A spokeswoman for the authority said Monday that there are nine weeks between now and the opening of CES and "it's premature to speculate on something that continues to work its way through various channels."
Court hearings on temporary restraining orders are scheduled in Washoe County this week.
As for regulators, there's no change in how the state's Department of Business and Industry, which oversees the Taxicab Authority and the Nevada Transportation Authority, feels about Uber. Regulators for those agencies have been directed to continue to cite Uber drivers as illegal operators and impound their vehicles if caught.
An Uber driver said Monday that he's decided to call customers requesting a ride to try to determine if the customer is actually an undercover officer conducting a sting operation. He said on four occasions, the call-back telephone number has been phony so he hasn't followed through on the pickup.
Even though the Department of Business and Industry is continuing to enforce state regulations, Director Bruce Breslow issued a statement indicating that Uber would be welcome if it complied with state regulations.
"Our objective is not to keep Uber out of Nevada," Breslow said in the statement.
"They have great technology and offer an innovative business application. However, the Legislature created laws to protect the safety of the riding public and anyone operating as a for-hire passenger transportation provider must abide by those laws. In order to comply with existing regulation and conduct business lawfully, Uber could apply for a certificate to legally operate as a transportation company or could license their technology to certificated companies already operating in compliance with the law."
Two companies already have done that through the Transportation Authority.
Uber has also made an effort to endear itself to the state through a public relations campaign with Mothers Against Drunk Driving.
On Uber rides through Sunday, the company is donating $1 from every fare to the organization dedicated to stopping drunk driving and supporting families of victims of accidents involving inebriated motorists.
Follow @RickVelotta on Twitter.Contact reporter Richard N. Velotta at rvelotta@reviewjournal.com or 702-477-3893.
RELATED:
Nevada transportation agency wants crackdown on Uber 'aliens'