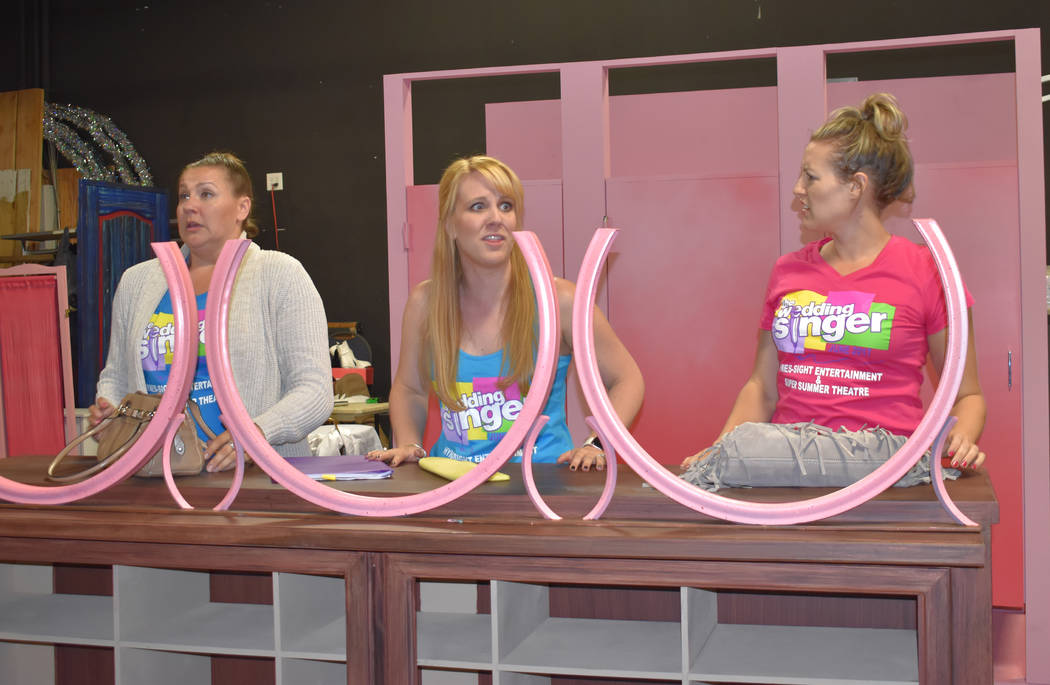 Guests gathered at Spring Mountain Ranch Friday night to enjoy a local performance of the musical comedy "The Wedding Singer." All walked away without watching the last 10 minutes.
Heavy winds accounted for the outdoor show's abrupt ending, Super Summer Theatre officials said. Near the end of the performance, cast members told the sold-out audience that the show would end early because the wind that had tossed actors' costumes around and ruffled audience members' hair also threatened the safety of those onstage. 6ngryb1rd
In the show's last 10 minutes, part of a side panel onstage came loose, endangering the cast.
The performers apologized for the halt and sang a portion of the well-known airliner scene in which the two protagonists announce their love.
But the wind problem wasn't over. Heavy gusts of wind engulfed audience members as they rushed to their cars in the nearby parking lot.
The stage's loose side panel has since been repaired and reinforced, Bryan Kuhl of the Super Summer Theatre said. No other performances will be canceled.
The venue, 10 miles west of the 215 Beltway and West Charleston Boulevard, holds outdoor performances during the summer months at a small cost to patrons. Performances of "The Wedding Singer" run until June 24.
Contact Rachel Hershkovitz at rhershkovitz@reviewjournal.com or 702-383-0381. Follow @rzhershkovitz on Twitter.