House votes to expand Northern Nevada tribal reservations
December 1, 2014 - 10:53 pm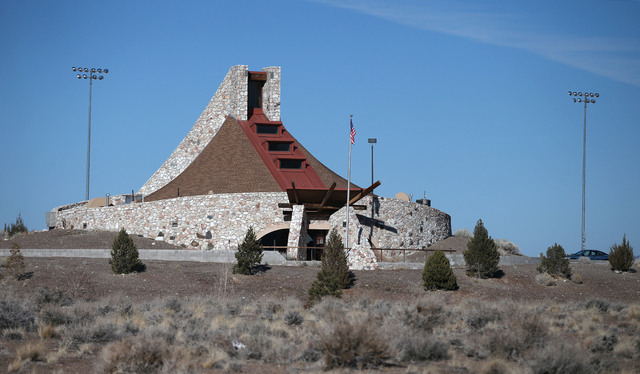 WASHINGTON — A bill to expand the reservations of six Indian tribes in Northern Nevada was approved Monday in the U.S. House.
Lawmakers by voice vote passed a measure that places 45,000 acres in trust for tribes in Humboldt, Washoe and Elko counties and for the Pyramid Lake Paiutes, whose land encompasses parts of Lyon, Washoe and Storey counties.
The bill also allows the sale of 275 acres to the city of Elko for a motocross park.
Rep. Mark Amodei, R-Nev., said the bill would make it easier for tribes to enforce laws, pursue economic development and preserve historical sites, all of which had been made difficult by the checker-boarding of federal and tribal land over the years.
"This bill does housekeeping things that we should be happy to be part of finally finishing up," Amodei said. He said efforts to resolve such issues for the Fort McDermitt Paiute and Shoshones in Humboldt County date to 1971.
The measure conveys property controlled by the Bureau of Land Management or the U.S. Forest Service to the Elko Band of Te-Moak Tribe of Western Shoshone Indians (373 acres); the Fort McDermitt Paiute and Shoshone Tribe (19,094 acres); the Duck Valley Shoshone Paiute Tribe (82 acres); the Summit Lake Paiute Tribe (941 acres); the Reno-Sparks Indian Colony (13,434 acres); and the Pyramid Lake Paiute Tribe (11,719 acres).
The bill was reworked to make it conform with a Senate version that is awaiting final passage.
A conveyance of 28,162 acres to Te-Moak Tribe of Western Shoshone Indians was removed from the final bill because of a dispute with the South Fork Livestock Partnership of Spring Creek, according to House aides. Also, the Pyramid Lake Paiute allotment was reduced from 30,669 acres to maximize potential mining development.
Contact Steve Tetreault at stetreault@stephensmedia.com or 202-783-1760. Find him on Twitter: @STetreaultDC.