Hundreds of walkers take steps to fight hate at Las Vegas rally
Updated April 30, 2017 - 5:53 pm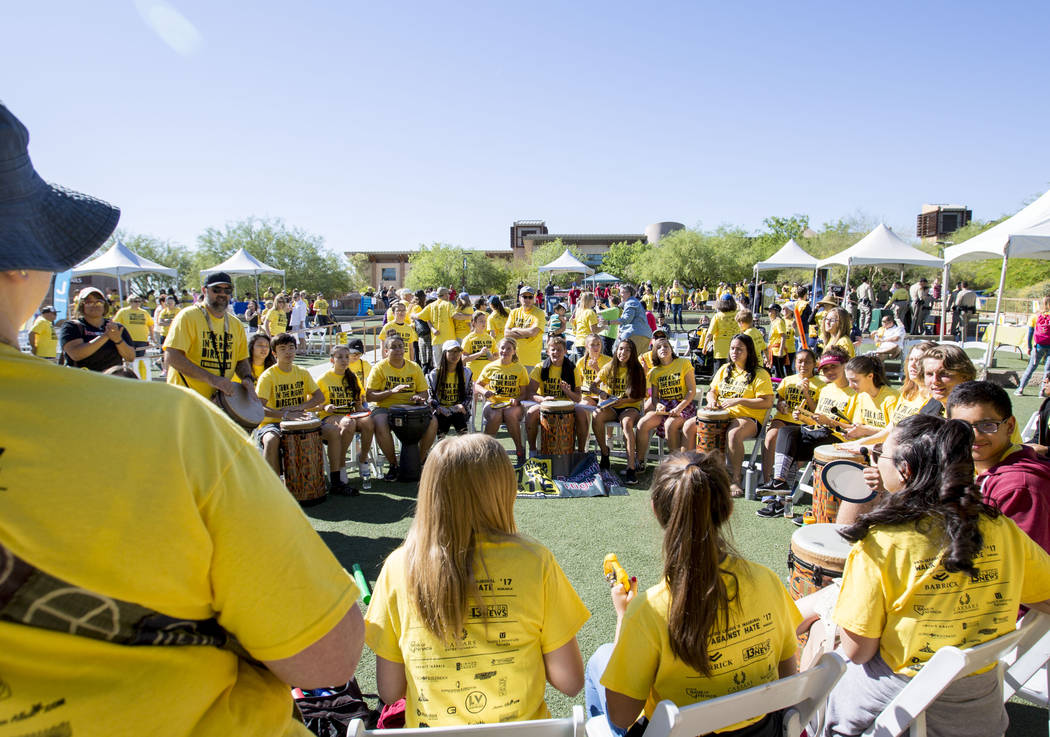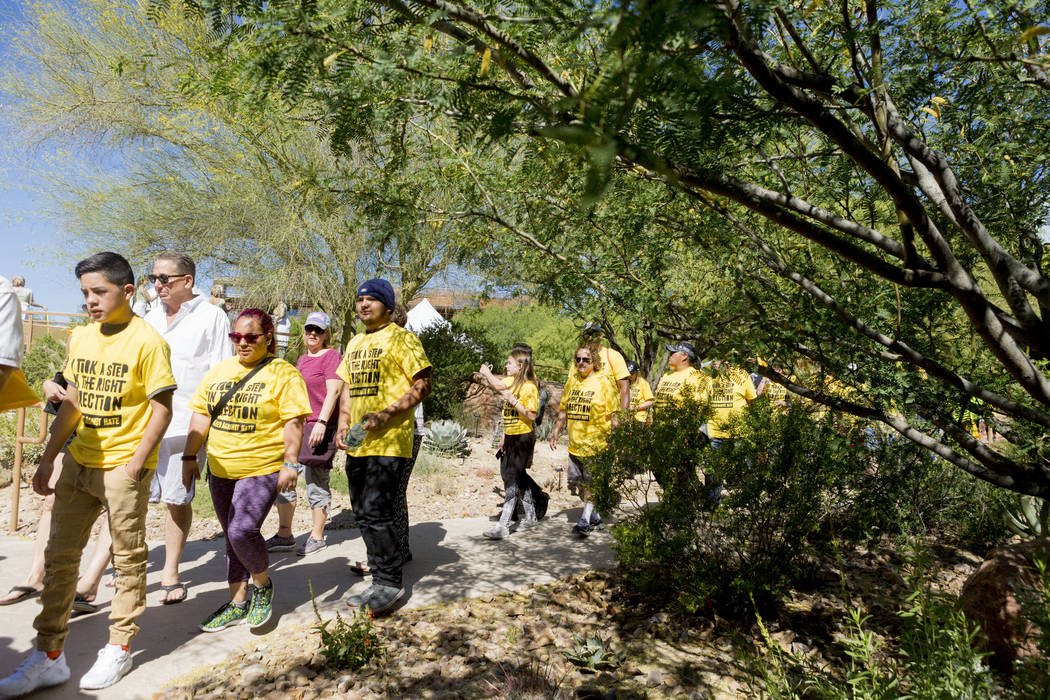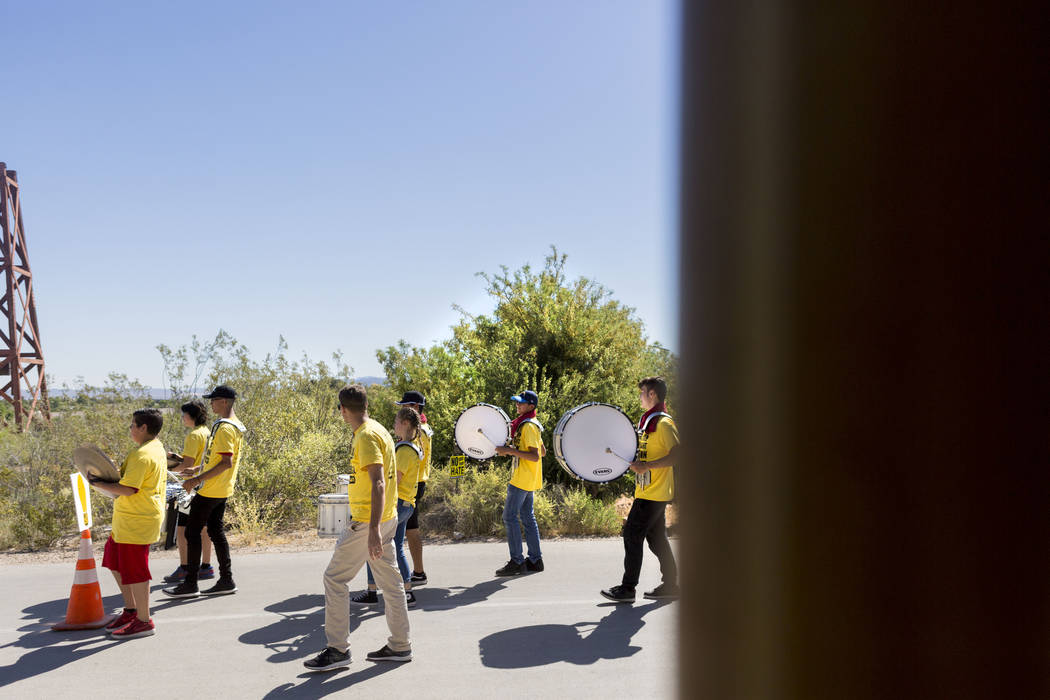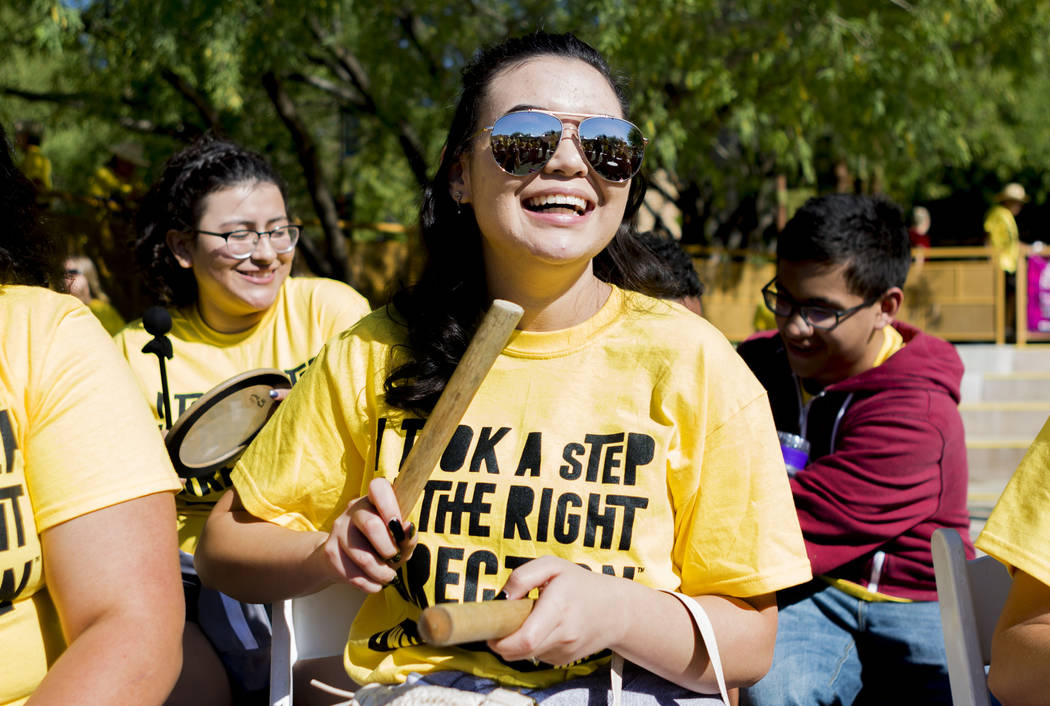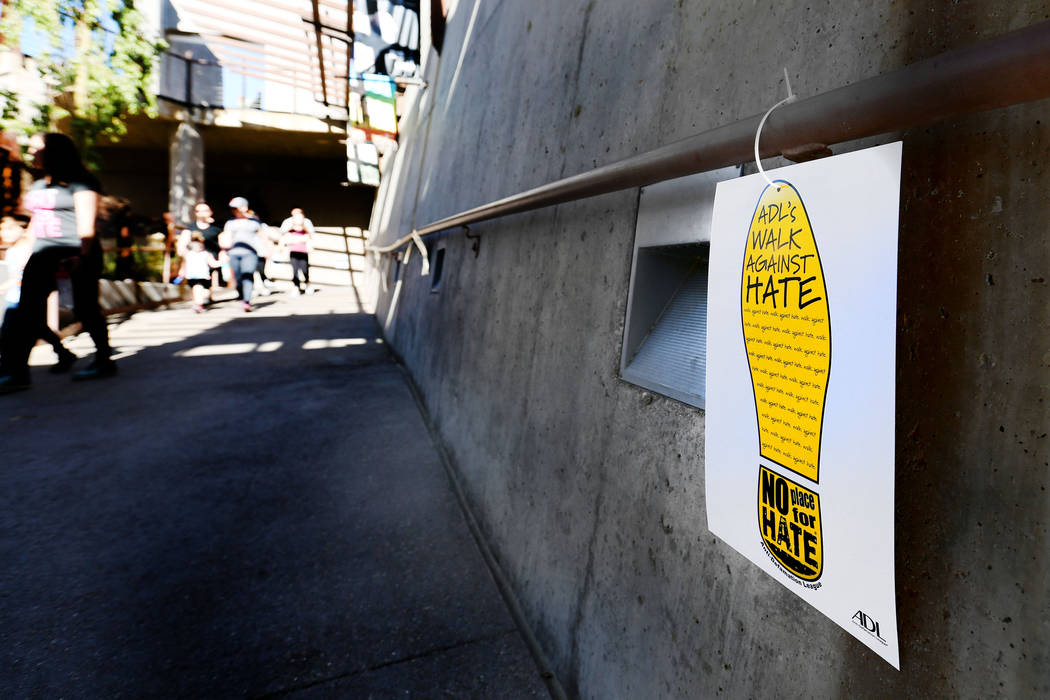 Desert Oasis High School junior Kelsey LeBoeuf is fed up with seeing hate and discrimination in the world.
"We're over that," the 17-year-old said. "We're trying to make the world a better place."
To do that, she and her friends in student council attended the Walk Against Hate, a fundraiser held by the Anti-Defamation League, on Sunday. Walkers strolled 2 miles down a path at Springs Preserve.
The league is a mash-up of experts, activists and educators, who rally against anti-Semitism and all forms of hate, according to the group's website. The walk's goal, organizers said, was to bring awareness to prejudice and bigotry.
The walk raised about $83,000 from registration fees, donations and corporate sponsorships. Proceeds will fund the league's outreach efforts, including an anti-bias education program. The event drew about 800 walkers — more than twice as many as organizers had expected.
"We honestly just wanted to have a straight-up celebration of diversity and inclusion," said Alana Gross, the league's assistant director of development locally. She said the idea for the walk was kicked around about a year ago, but she started planning in earnest in January.
The walk originated in Philadelphia, where it will have its seventh rendition in a few weeks. Las Vegas is just the second city to stage the fundraiser, but Gross said other cities are considering organizing one.
"It's kind of fun to show them that it's possible," she said.
Amanda Solomon, the league's education director in Las Vegas, said the big turnout helped the group spread its message.
"Our mission is all about the protection of all people, making sure that if they ever feel as if their rights have been violated, that we're there to protect them and point them in the right direction of resources that can further support them," she said.
The walk started with a drum circle of about 40 students. The thump of drums and rattle of shakers echoed throughout the preserve grounds. A disc jockey played pop music to energize attendees before they walked.
Paul Hee, 15, couldn't hold back the dance moves. He said bullying is prevalent at East Career & Technical Academy, where he serves on student council, so it is important to spread a message of tolerance.
"I think it's important to send this message out to schools especially," he said.
Lahela Figueroa brought her family and friends to support the cause and watch her daughters' dance group perform.
"It's a very good message, especially with what's going on with today's world," she said. "We've got so much hate going on. Nobody can get along."
Las Vegas Mayor Carolyn Goodman addressed walkers just before drummers led the way to the path.
"The greatest part of Las Vegas," she said to cheers, "is we are as diverse as any enormous metropolitan city in the entire world, and we love it."
Contact Blake Apgar at bapgar@reviewjournal.com or 702-387-5298. Follow @blakeapgar on Twitter.