'I loved it': Goodman recalls 'impossible' mob trial on 40th anniversary
Updated January 19, 2023 - 2:35 pm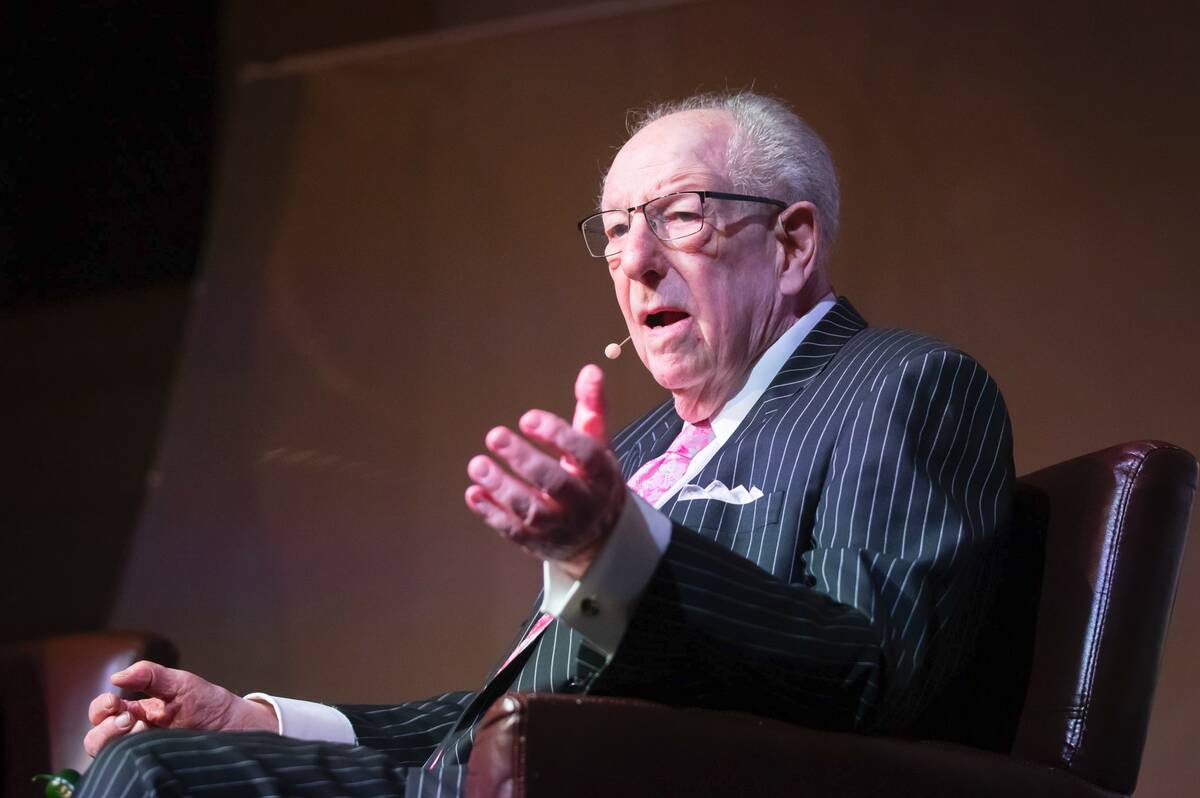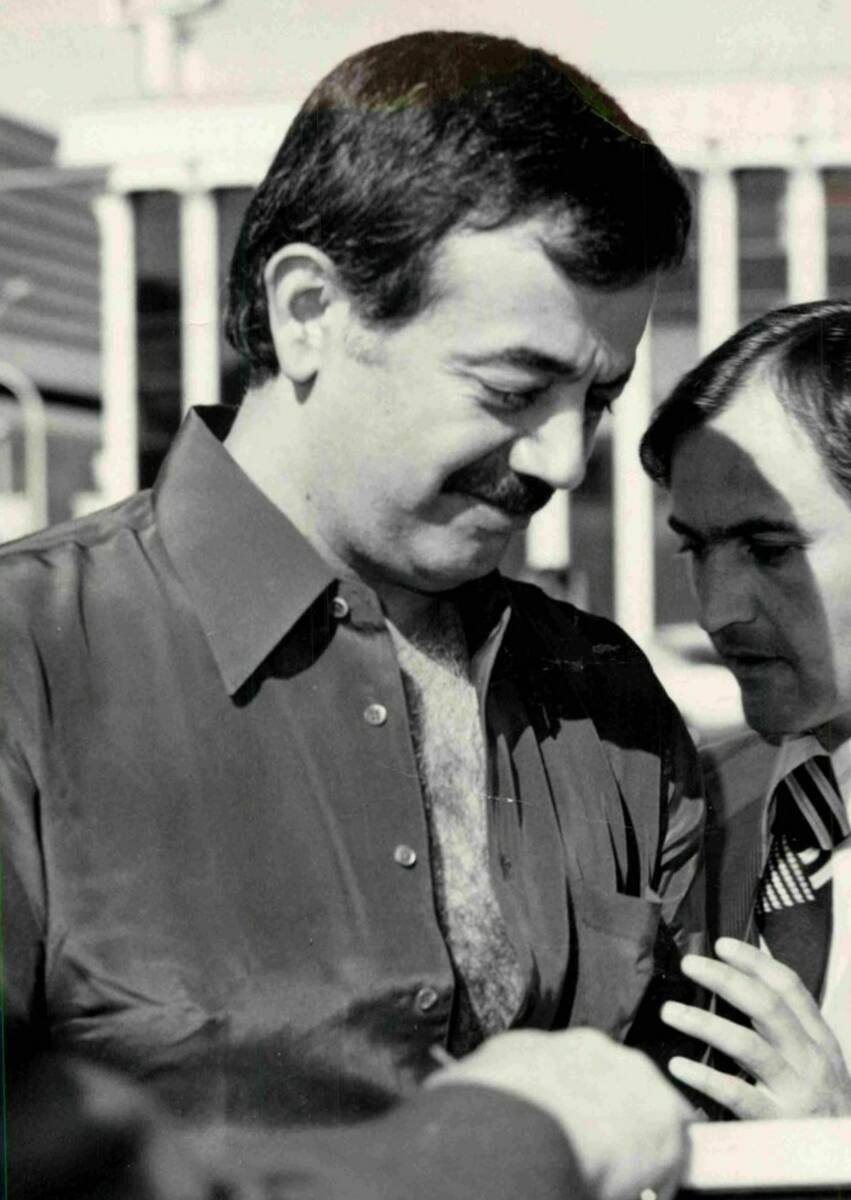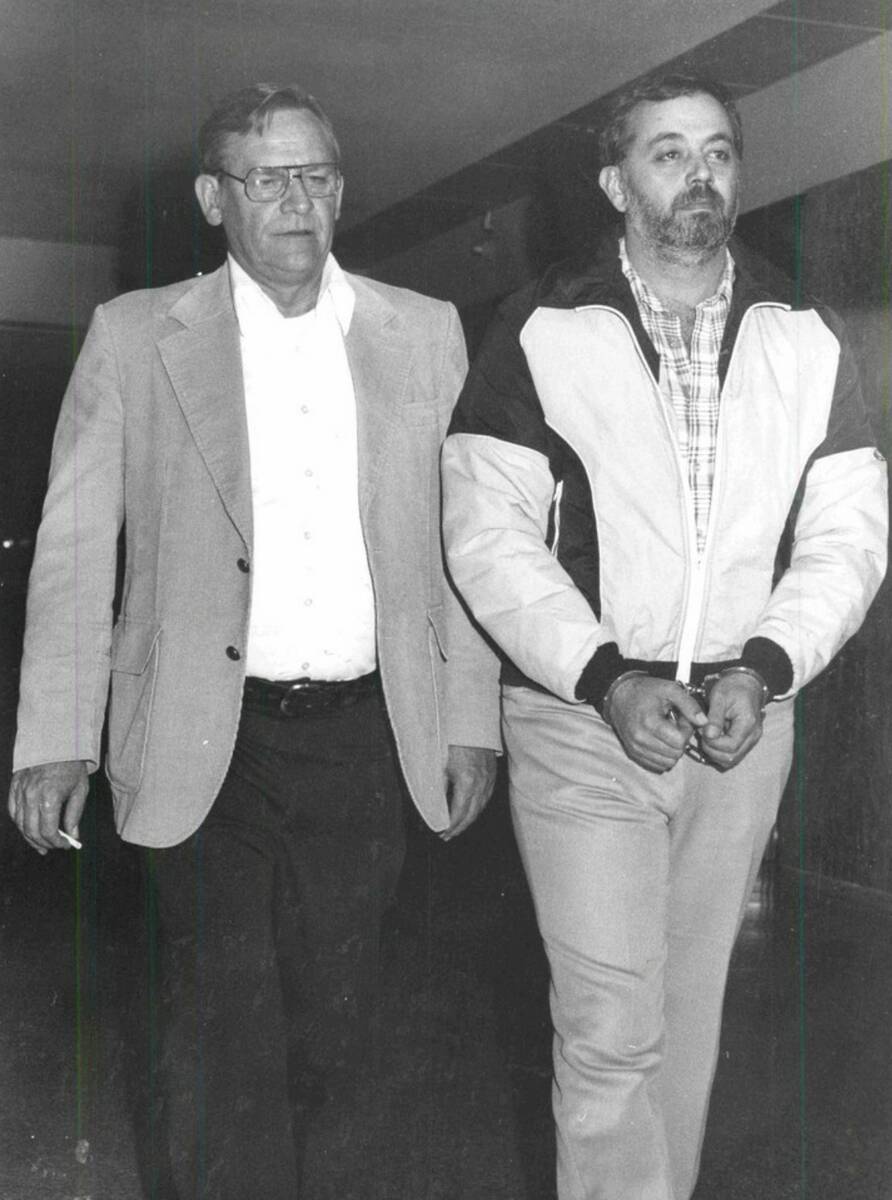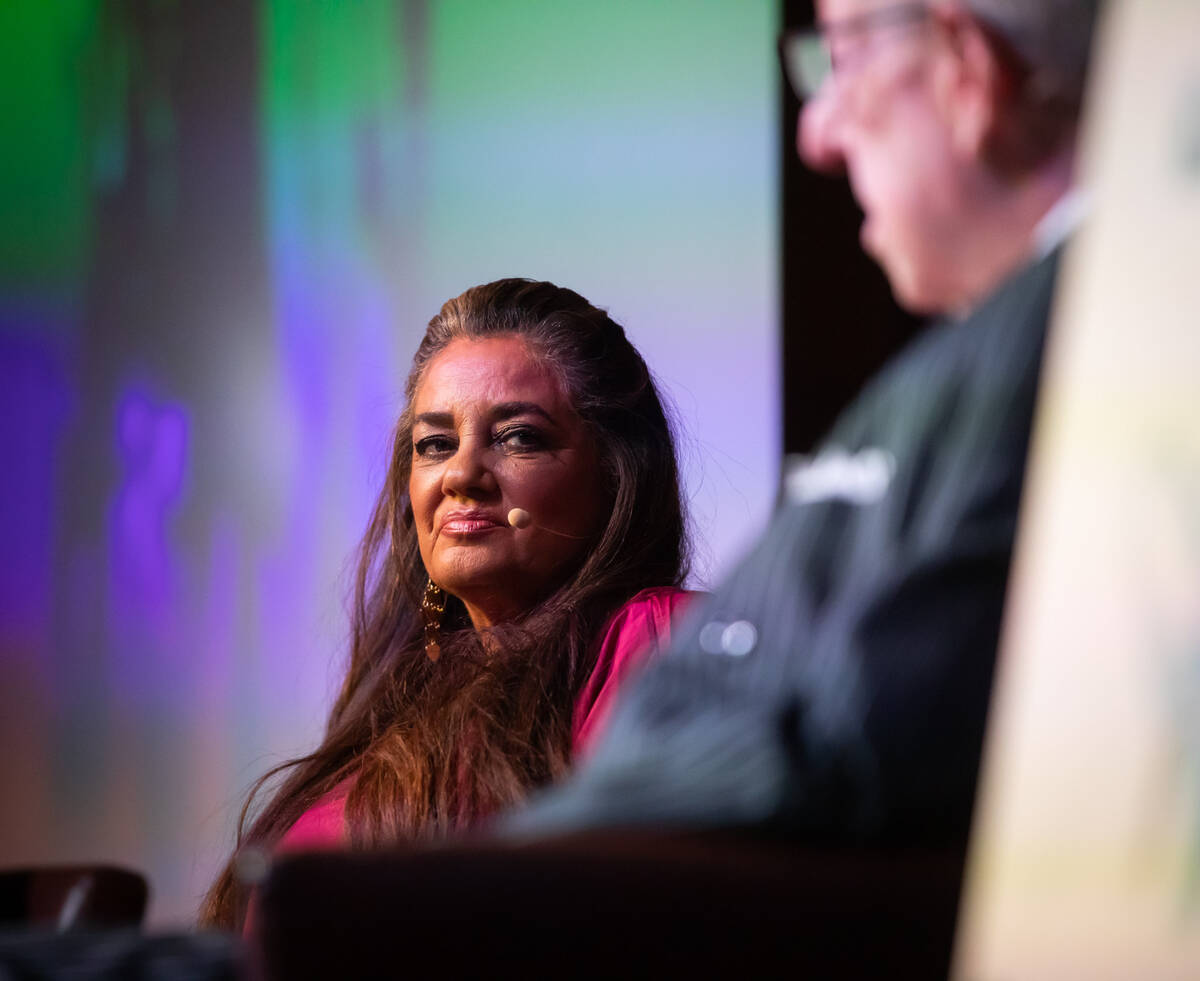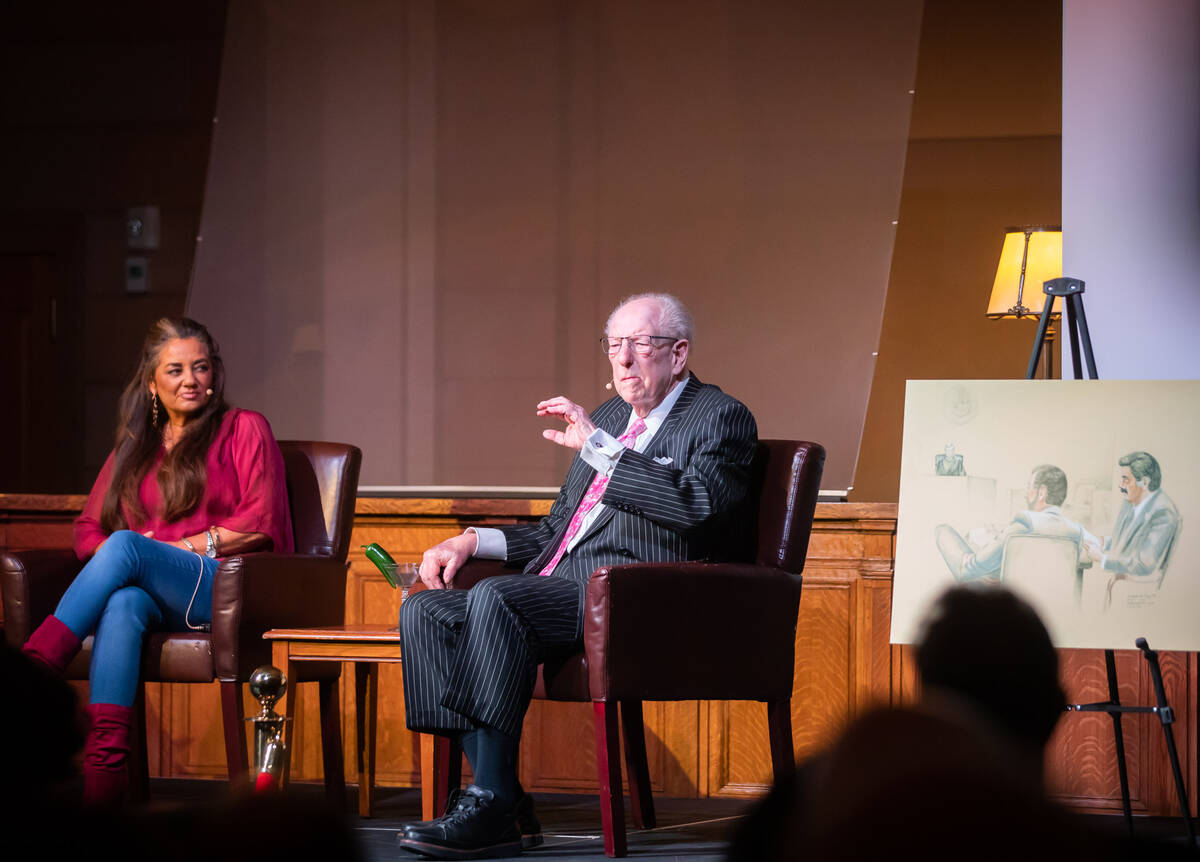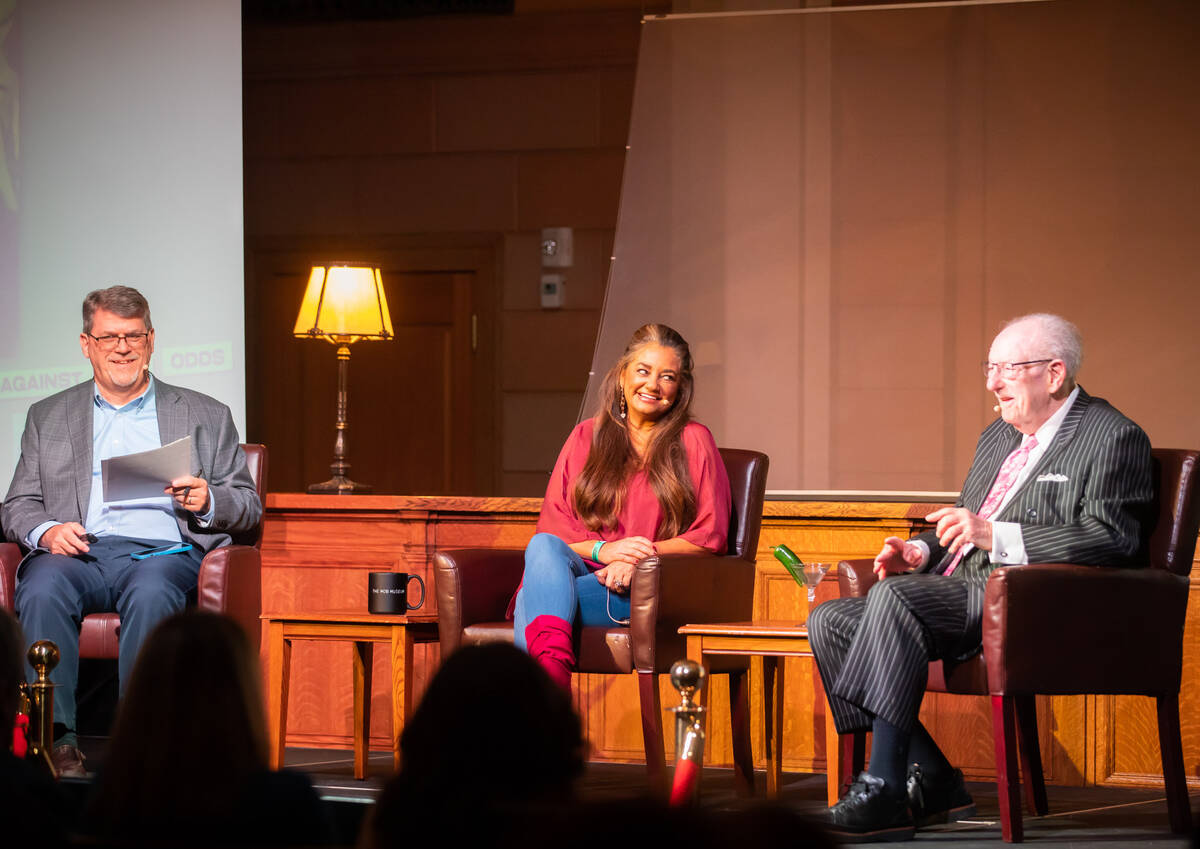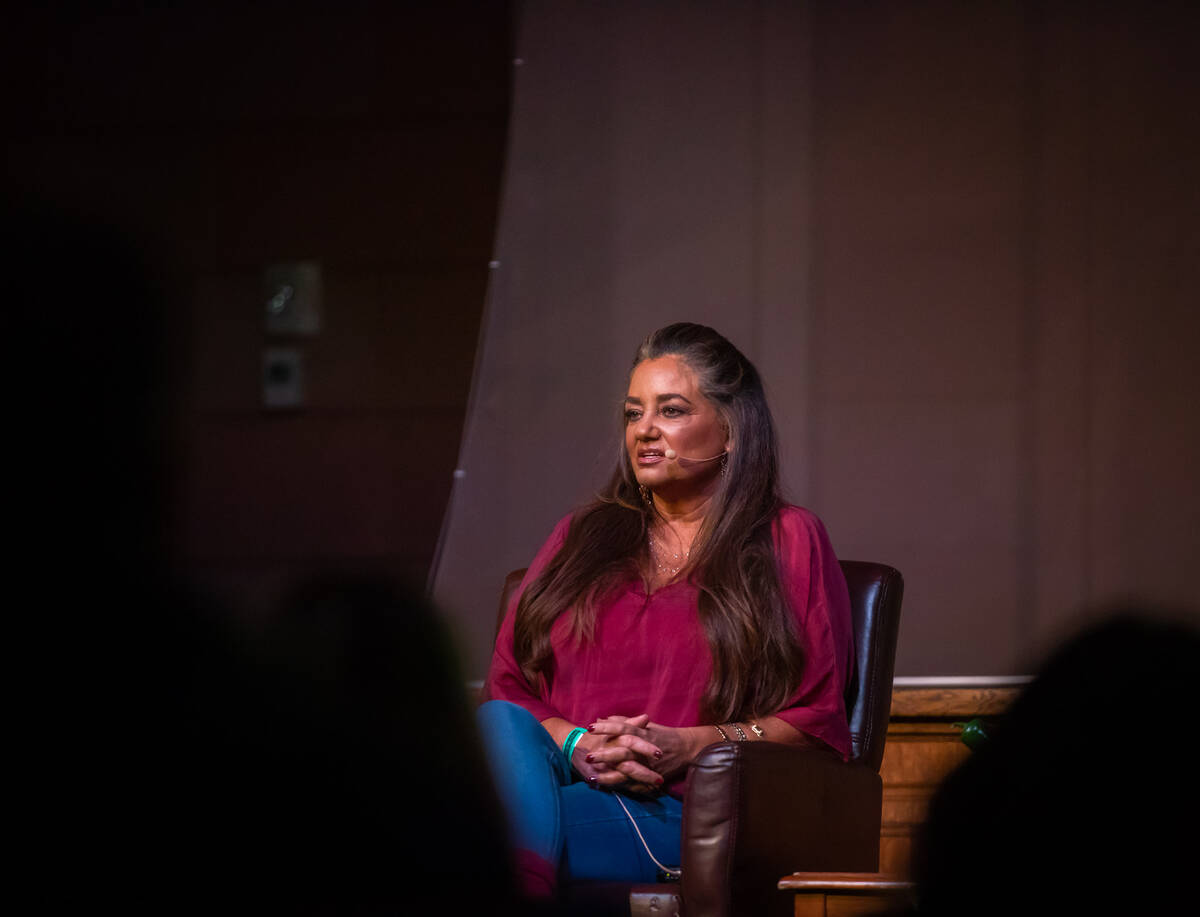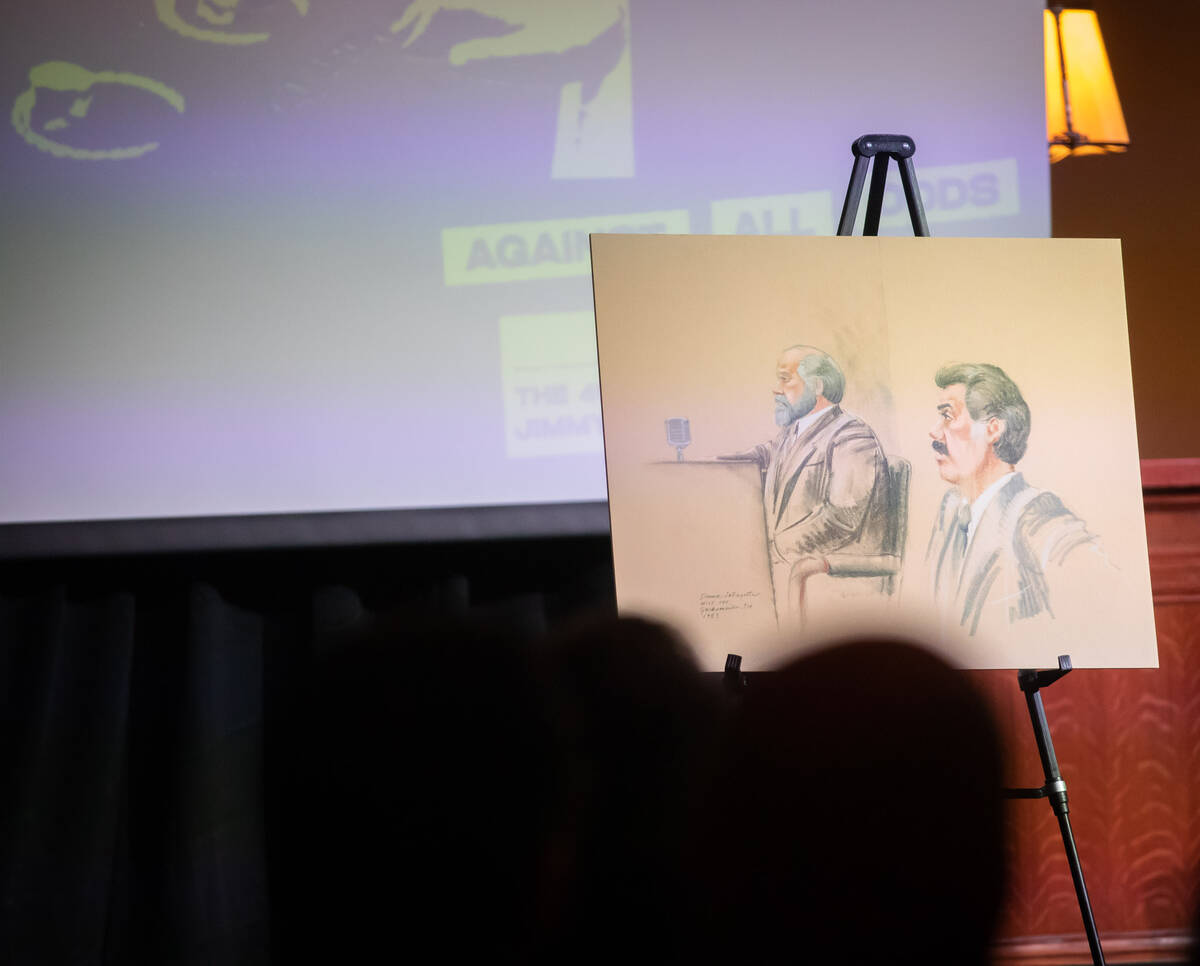 Inside a federal courtroom 40 years ago, then-criminal defense attorney Oscar Goodman sat next to his client Jimmy Chagra. Across the aisle sat an army of prosecutors and representatives from several federal agencies all working to convict the marijuana trafficker and casino high roller of conspiring to have a federal judge assassinated.
"It was like an impossible situation and I loved it," Goodman said of the odds against his client. "That's exactly what I wanted. I wanted it to look like what it was and that was that they were going to use all the power of the federal government to get my client."
During a nearly 90-minute panel, Goodman regaled the Mob Museum crowd Wednesday night with stories from his defense of drug kingpin and Las Vegas high roller Jimmy Chagra as well as other asides about his time as a criminal defense attorney.
Geoff Schumacher, vice president of exhibits and programs at the museum, moderated the panel that included the former Las Vegas mayor and Chagra's oldest child, Catherine Chagra.
Jimmy Chagra was arrested in 1979 on drug trafficking charges and due to appear in court before U.S. District Judge John Wood. The judge who had earned the nickname"Maximum Sentence" was expected to lay down a harsh sentence.
Prior to the trial, Wood was shot to death outside his Texas home and Chagra was accused of hiring Charles Harrelson, a hit man and father of actor Woody Harrelson, to kill the federal judge.
Goodman defended Chagra in a trial held in Jacksonville, Florida, and secured the drug kingpin's acquittal on murder and conspiracy to murder charges.
"The government attorneys and the judge they thought it was a slam dunk," Goodman said prior to the panel discussion. "After working on the pretrial motions and listening to every single tape that they had and talking to every single potential witness that I could I felt very confident that I was going to win the case."
Goodman described how he surprised prosecutors by calling their star witness to testify during his testimony and pointing out flaws in the government's diorama meant to replicate the crime scene.
"If the government doesn't do its job right, the jury is just not going to tolerate it," Goodman said. "It's not a technicality. They have an obligation to do their job right and when they don't they're not entitled to have a finding of guilty."
Catherine Chagra was a child during the trial but remembered growing up around her father and the impact the government's actions had on her family. In a separate trial, Jimmy Chagra's wife, Elizabeth Chagra, was found guilty of conspiracy in the judge's death and served 30 years in prison.
Jimmy Chagra had previously been sentenced to 30 years on drug charges and remained in prison after his acquittal.
He was released from prison in 2003 and eventually moved to Mesa, Arizona where he died at age 63 in 2008.
"We were extremely close," Catherine Chagra said of her father. "I always wanted to be with him as far as I can remember. He was just so fun to be with. He was very light-hearted, liked to laugh all the time."
The panel concluded with audience members asking questions.
"I'm glad that so many people are interested in it because when I come down here I get my big martini," Goodman said while holding an oversized martini glass complete with a large green jalapeño.
Contact David Wilson at dwilson@reviewjournal.com. Follow @davidwilson_RJ on Twitter.