Immigration activists in Las Vegas celebrate judge's ruling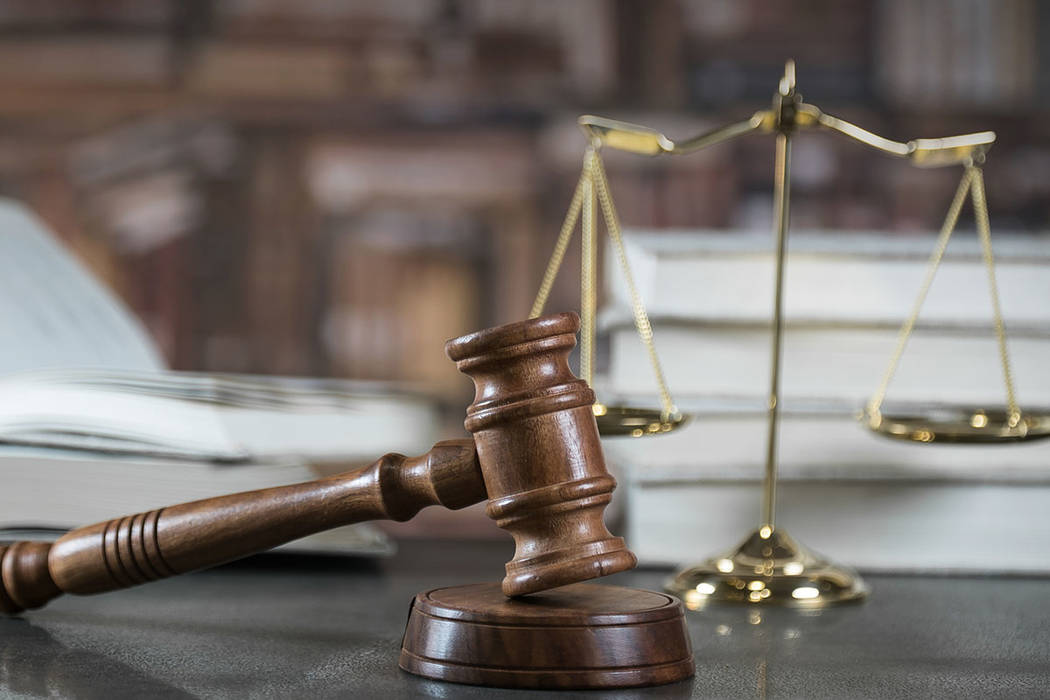 While a federal court ruling this week is being celebrated as a victory for thousands of immigrants living in the country under "temporary protected status," Las Vegas residents in the program are preparing for a long fight ahead.
A U.S. district judge in California issued an injunction Wednesday that provides short-term relief for those living in the country through "temporary protected status" or TPS from Sudan, Haiti, El Salvador and Nicaragua. About 300,000 people are in the United States under the protected status from those four countries.
The protected status for those countries was set to expire within the next year, with the Trump administration and the U.S. Department of Homeland Security saying conditions in those countries have stabilized enough that people can return.
But organizations are suing over the move, and Judge Edward Chen's ruling indefinitely delays the deadline for people with protected status from four specific countries, while the overall litigation continues through the court system.
"We're happy, you know. We are fighting," Donis Hernandez, a TPS recipient who came to the U.S. from El Salvador 18 years ago, said in Spanish at a news conference Thursday in Las Vegas. "This (ruling) is a result of a fight from many TPS families."
The ruling creates some breathing room for those who were expecting to have their status expire in the next year or so but isn't a permanent solution, said Mayra Salinas, an immigration lawyer with the UNLV Immigration Clinic.
"The lawsuits aren't going to give the families what they need, which is a more permanent status in the United States," Salinas said. "That solution would need to come from Congress."
Initially designed as a temporary reprieve for those fleeing a war or a natural disaster, countries covered under the program have routinely had it extended by administrations of both parties with little fanfare and requiring some paperwork for renewal. Those who were already in the U.S. without documentation could earn TPS status, as well, if a conflict occurred in their home country.
Many of those in the program have been in the U.S. for decades and have built new lives here. Taking the program away now, without proper justification, is not fair to these people, advocates say.
Critics argue that TPS was never meant to be permanent. It's not a path to citizenship, though there are avenues for TPS holders to apply for permanent resident status — a green card — through a citizen spouse or a child older than 21.
Right now, the government recognizes TPS for citizens from 10 countries — the four under the judge's ruling and Honduras, Nepal, Somalia, South Sudan, Syria and Yemen.
Mark Krikorian, executive director of the Center for Immigration Studies, which advocates for low immigration levels, said he is sympathetic to those who have been misled by previous administrations into thinking TPS was permanent.
"The first thing is that TPS is supposed to be temporary. That's the whole point," he said. "Successive administrations have simply renewed it pro forma so that you have people that have lived here now for 10, 15, 20 years on an ostensibly temporary status, which is ridiculous."
Kirkorian took issue with the judge's ruling as well, saying it's well within the administration's domain to decide when and where to terminate the program. He called the ruling a delaying tactic, saying the judges were just hoping to drag out the decision until a time when President Donald Trump is no longer in office.
But those affected by the program, like Hernandez, are hoping that continued awareness of the issue will help tip the scales in their favor. Hernandez recently returned to Las Vegas after participating in a nationwide "TPS Caravan for Justice," to propel TPS recipients — who have never had to fight for their legal residency status before — into action.
"It was a beautiful experience," he said of the caravan, which is scheduled to conclude its tours in Washington, D.C., in November.
Contact Meghin Delaney at 702-383-0281 or mdelaney@reviewjournal.com. Follow @MeghinDelaney on Twitter.