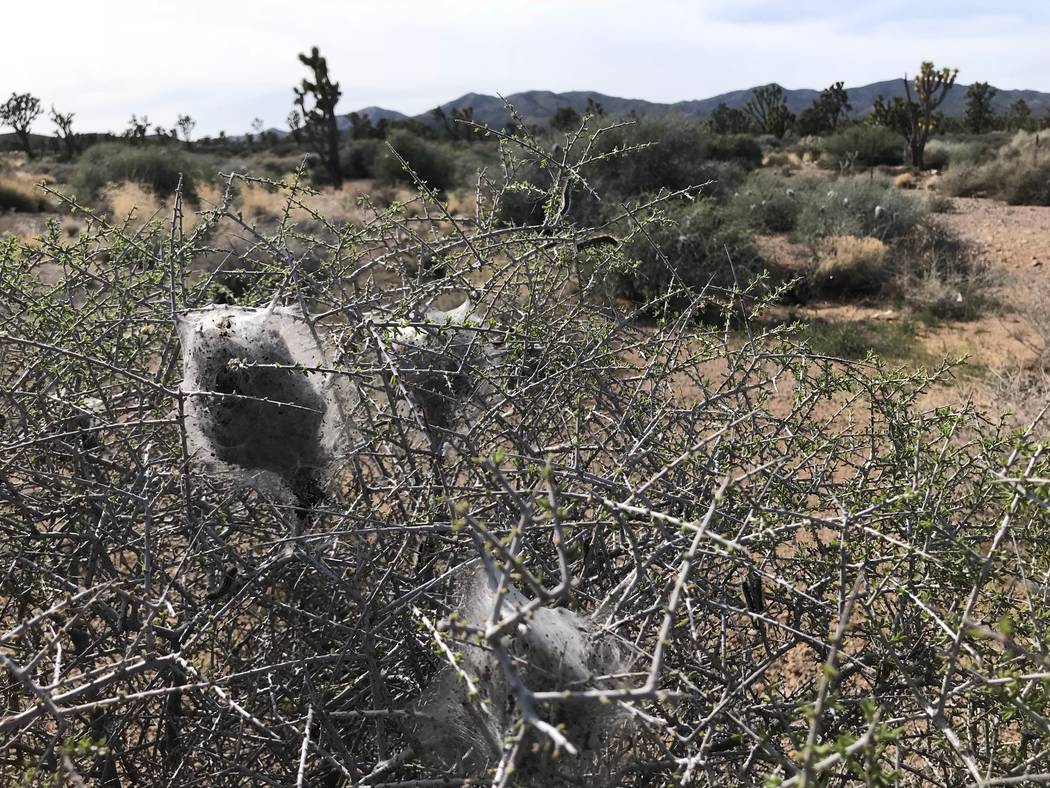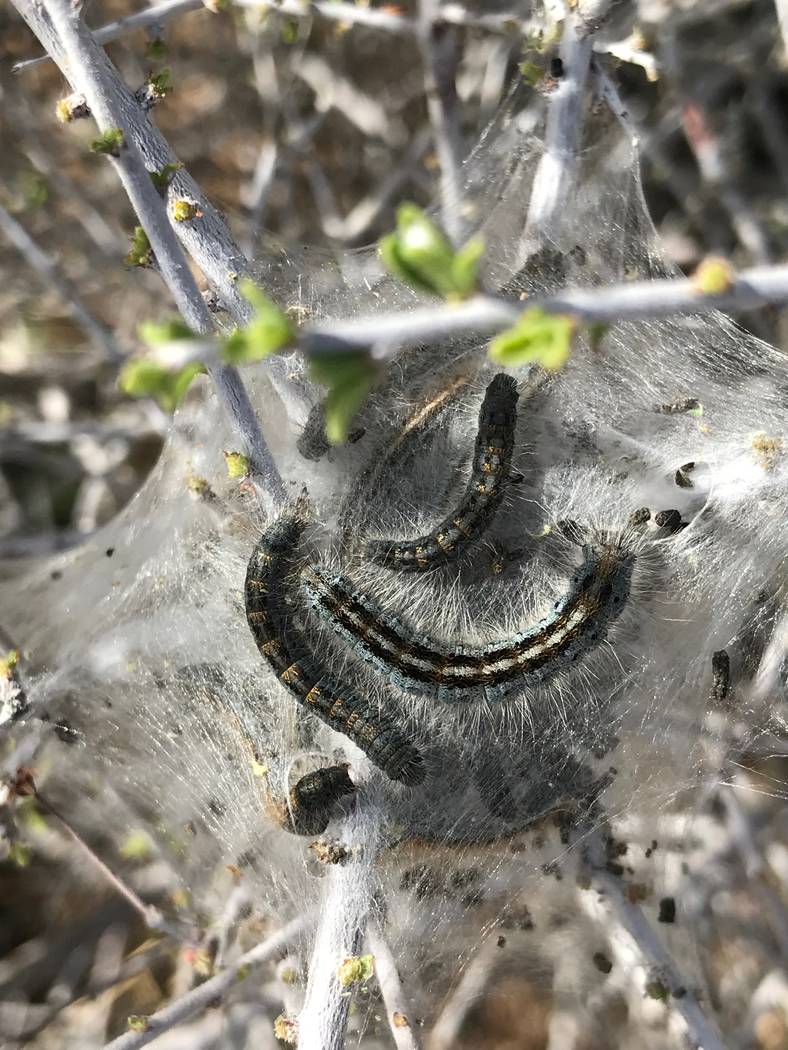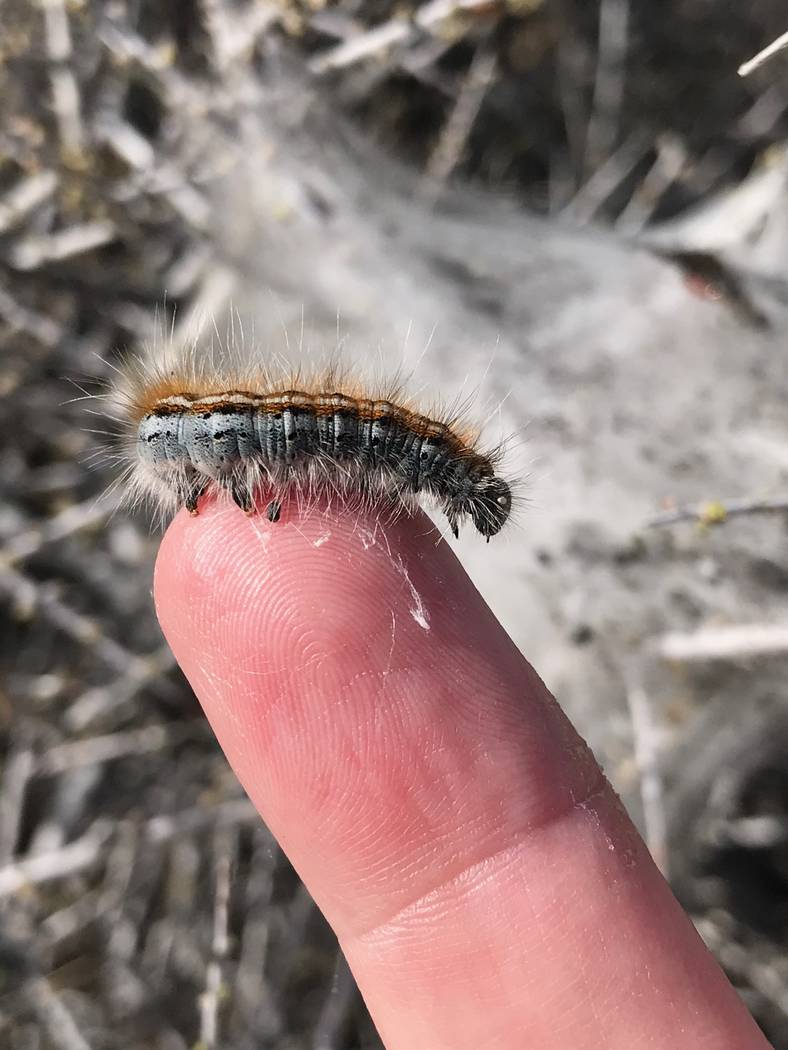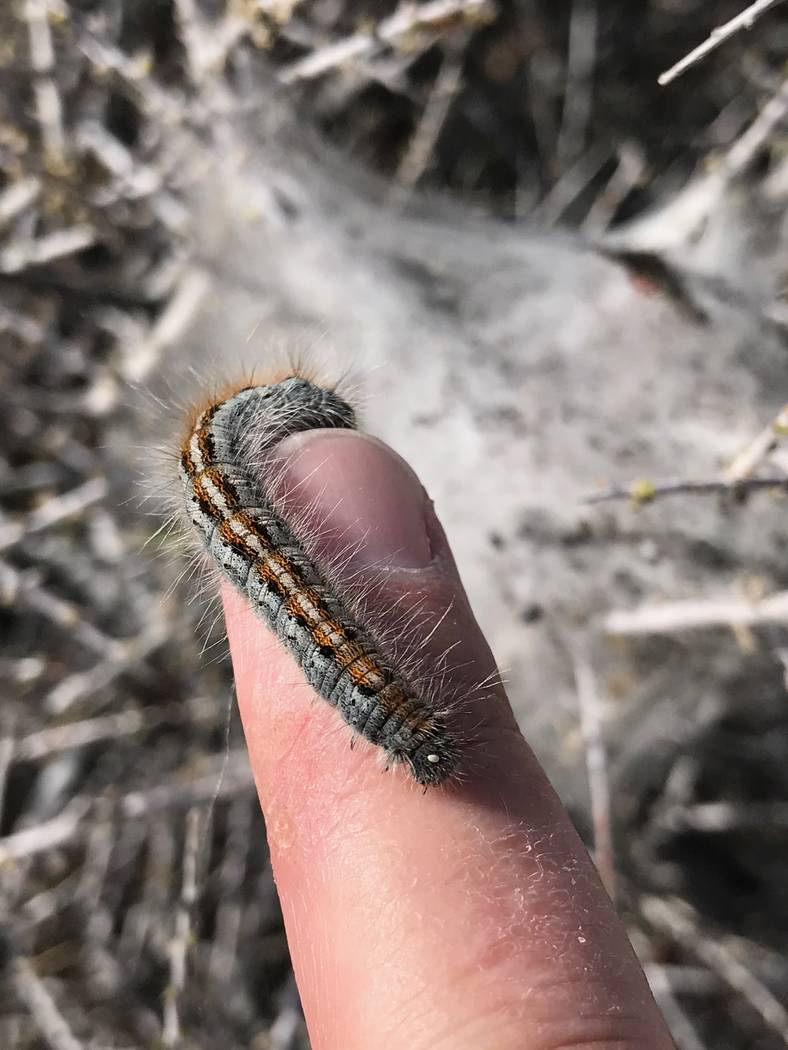 Desert tortoise Mojave Max is great and all, but the real harbingers of spring in the desert are wispy clumps of what look like windblown trash caught in the brush around Las Vegas.
Look closely and you'll see that these white, cottony blobs are teeming with western tent caterpillars, a native species that hatches in March or April to spin silken colonies on the way to becoming moths.
"They'll build these nests, and you'll see them wiggling around inside and outside," said Cody Dix, naturalist for the Southern Nevada Conservancy at Red Rock Canyon National Conservation Area. "Once we start see them, we know that spring is coming around soon."
The caterpillars prefer to pitch their tents in the spiky branches of desert almond bushes, where they feed on newly sprouted leaves.
They will live and feed as a colony, expanding their tent as they grow. The silken, softball-sized clumps serve as their shelter, protective shell and private molting room.
North America is home to several species of tent caterpillars, including prolific varieties that can damage their host plants by devouring all the leaves.
Dix said the ones around Las Vegas are kept in check by birds and lizards. Those that survive will grow to about 2 inches over the course of a month or two, then leave the tent colony to spin individual cocoons in the branches of their host plant.
Dix said the caterpillars can be quite pretty, with bright-blue bodies flanked by orange stripes and hair.
After two or three weeks in their cocoons, they emerge in summer as plain brown moths. "There's nothing too distinguishing about them," Dix said.
Tent caterpillar season is well underway in Red Rock Canyon, he said.
"We're seeing some nice-sized ones now," Dix said.
But don't wait too long to check them out. The show will be over soon enough, just like spring.
Contact Henry Brean at hbrean@reviewjournal.com or 702-383-0350. Follow @RefriedBrean on Twitter.