K9 police officer recovering from wounds to head and face
February 17, 2016 - 7:37 pm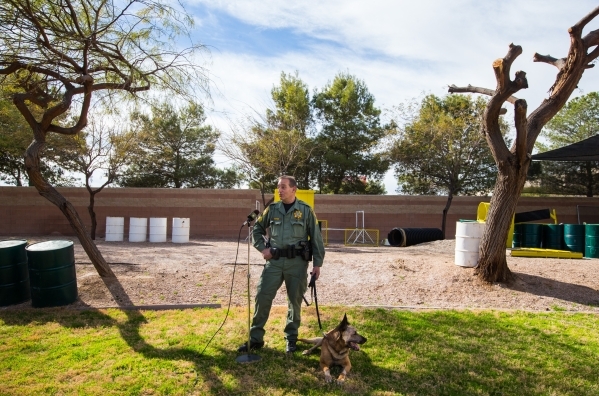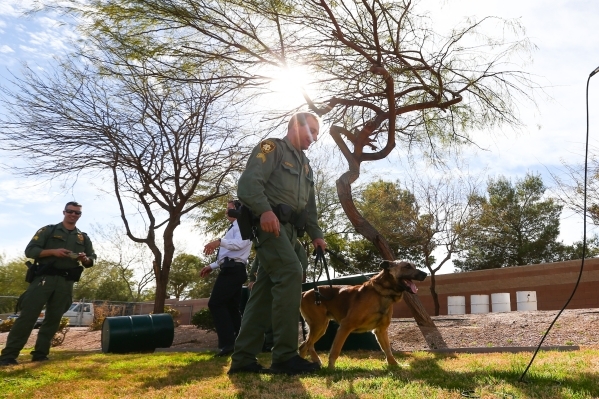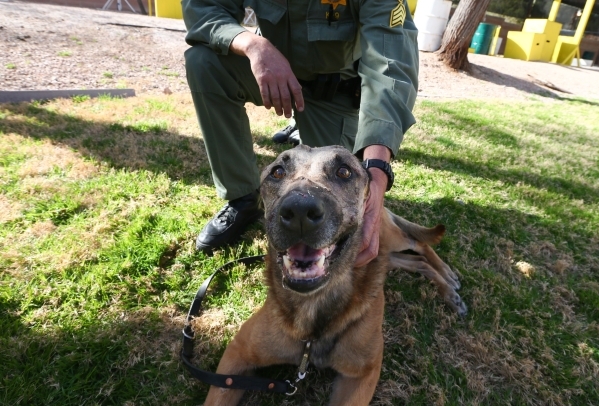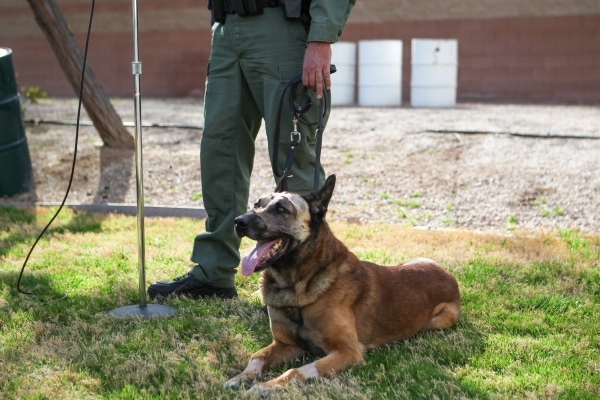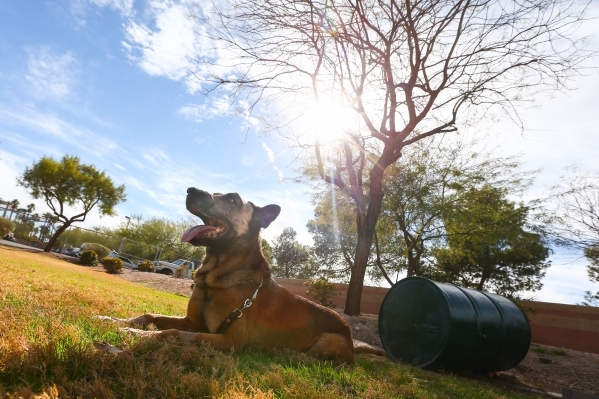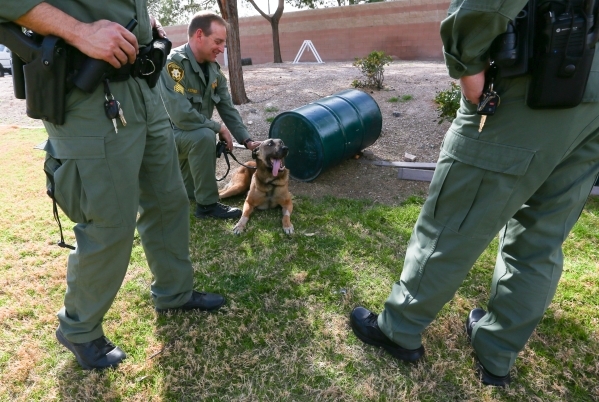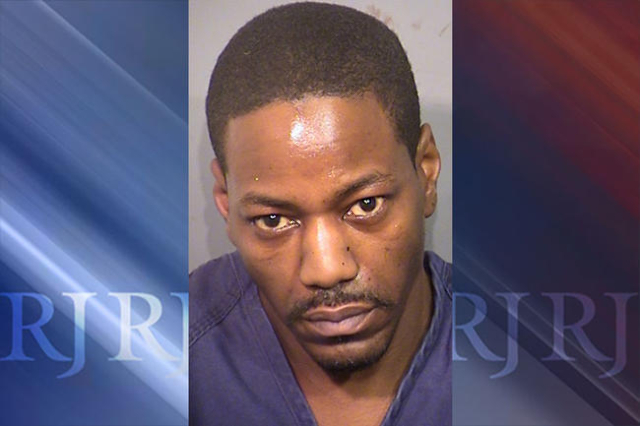 Metro Sgt. Eric Kerns' partner was attacked with a machete as he tried to bring a suspect into custody Friday. The partner received numerous wounds to the head and face, and was rushed to the hospital for surgery.
"His wounds were pretty severe," Kerns said.
Kerns' partner is Nicky, a K-9 officer with the Metropolitan Police Department.
Nicky was injured when police tried to arrest a suspect involved in a 12-hour barricade standoff. The standoff started Thursday night after police responded to reports of gunfire at Maryland Park Apartments, 1100 Dumont Blvd., near Maryland Parkway and Twain Avenue. As police moved into an apartment to take the suspect into custody, Nicky located him. He attacked Nicky with a machete.
Nicky bit the man several times. The suspect slashed and stabbed at the dog's face and head.
Police arrested 36-year-old Tolavius Timmons in connection with the standoff and Nicky's injuries. He is in Clark County Detention Center, charged with resisting an officer with a firearm, torturing, injuring or attempting to kill a police animal and torturing or maiming an animal to terrorize or threaten it. He is also charged with a gross misdemeanor of damaging state property worth up to $5,000, associated with damaging a 600-pound robot police sent into the apartment.
His bail was set at $50,000, and he refused to make his first court appearance Wednesday, but was ordered to appear today.
Kerns isn't surprised that Nicky is recovering so rapidly and will return to duty in three weeks.
"He's strong," Kerns said. "He's very resilient."
"Handlers are very careful," Kerns said. "There's a possibility on any call, so you do what you can do be careful. But bad things do sometimes happen."
Kerns' working relationship with Nicky differs from most police partnerships in that Nicky lives with him. Kern said his family is relieved about the dog's recovery.
"People get attached to their animals — pets or partners."
Nicky was taken to Las Vegas Veterinary Specialty Center, where he underwent surgery for two hours.
Kerns said he has received hundreds of messages about Nicky. Public support and good wishes flooded social media after Metro announced that Nicky would need surgery.
"It's tremendous to see the public get behind us," he said.
One group, Friends of Las Vegas Police K9s, received numerous donations because of Nicky's plight. The nonprofit organization helps retired police dogs with medical expenses associated with aging animals, and the public donations made it possible for the group to provide several police dogs with Kevlar vests.
Metro covers costs during the time the animals serve, but handlers pay for their expenses with help from nonprofit groups after they retire. The Belgian Malinois just turned 8, and police dogs typically retire at age 10.
Contact Christian Bertolaccini at cbertolaccini@reviewjournal.com and 702-383-0381. Find him on Twitter: @bertolaccinic