Las Vegas church celebrates Easter — PHOTOS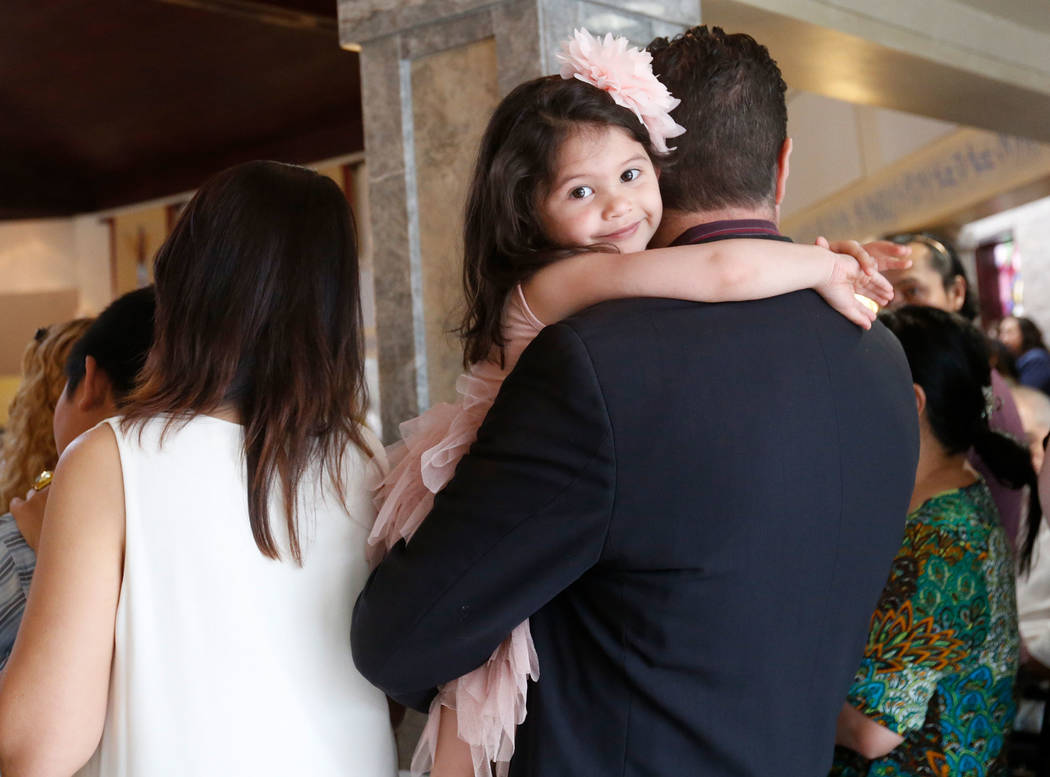 The Rev. Gerald Grupczynski, pastor of Our Lady of Las Vegas Roman Catholic Church, held an Easter Mass at the church in Las Vegas on Sunday.
Across the world, on Christianity's most joyful day, Pope Francis called for peace in a world marked by war and conflict.
Francis reflected on the power of Christianity's core belief — that Jesus rose from the dead following crucifixion — in his formal "Urbi et Orbi" Easter message delivered from the balcony of St. Peter's Basilica to a packed square of some 80,000 faithful below.