Las Vegas City Council approves accepting charitable donations for parking fines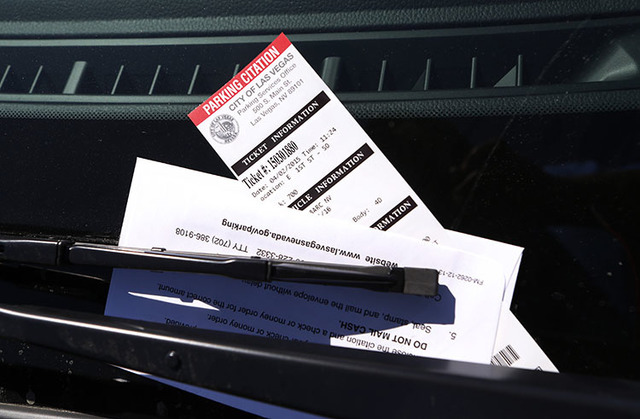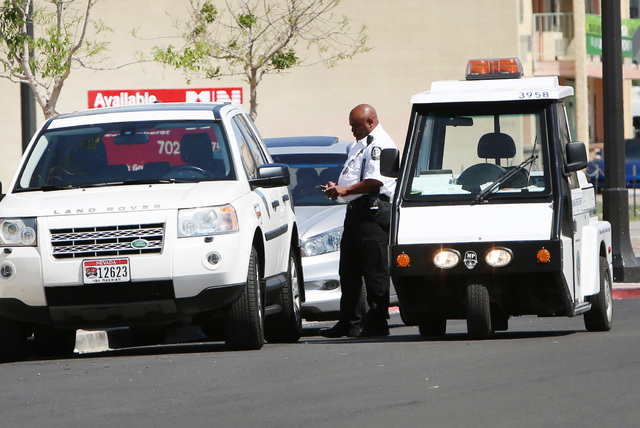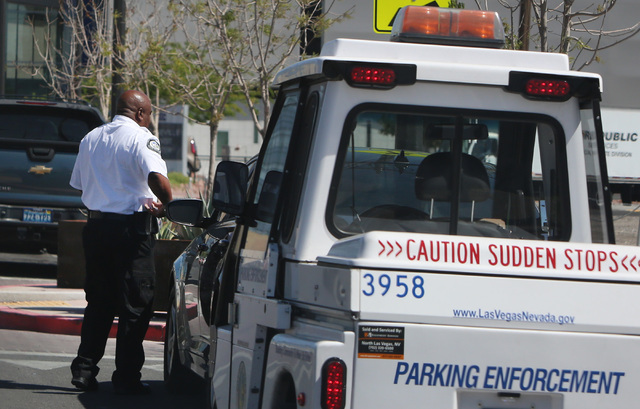 The frustration often felt by drivers in downtown Las Vegas when they find a ticket on their windshield may be eased when they're able to donate food and toys that equal the amount of the fine.
The Las Vegas City Council on Wednesday approved a twice-a-year program allowing people with certain parking violations to make charitable donations instead of paying fines.
Mayor Pro Tempore Steve Ross called program that Councilman Bob Beers sponsored "innovative and out-of-the-box." Similar programs have been offered in other cities.
The dates haven't been set, but city officials have suggested at the start of the school year and during the year-end holiday season.
Public safety-related violations and more than 15 nonmoving violations, including parking in a fire lane, double parking and blocking traffic, won't qualify for the program.
"I think the idea is worthwhile, but it's too complicated," said Councilwoman Lois Tarkanian, who with Mayor Carolyn Goodman, voted against it.
The donations won't be a permanent option, but it can happen up to twice annually for specific periods set by the City Council.
Some larger fines won't be included, but people may be able to combine a donation and payment to remove their parking ticket debt.
Goodman said she thinks these are fines the city depends on.
"I think it's confusing, unnecessary and government doesn't belong there," Goodman said.
The City Council will authorize the charities that donations are given to, Las Vegas Parking Manager Brandy Stanley said.
The program wouldn't allow people to save tickets until the donation program is in effect, Stanley said.
"If you got a ticket three years ago, it wouldn't qualify," Stanley said.
Lexington, Kentucky; Albany, New York; and Tallahassee, Florida; have offered programs with similar limited times.
Contact Jamie Munks at jmunks@reviewjournal.com or 702-383-0340. Find @JamieMunksRJ on Twitter.