Las Vegas economic development agency 'flies under the radar'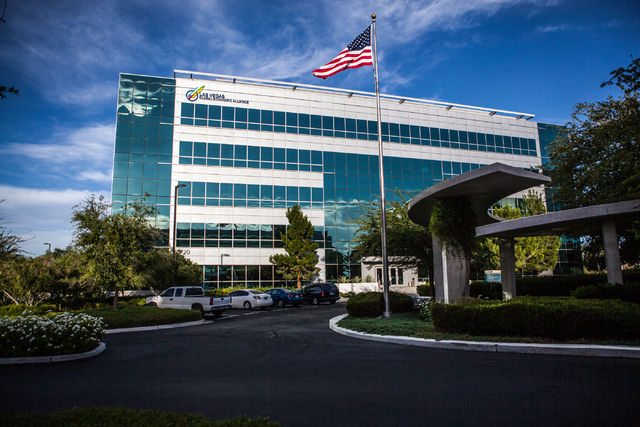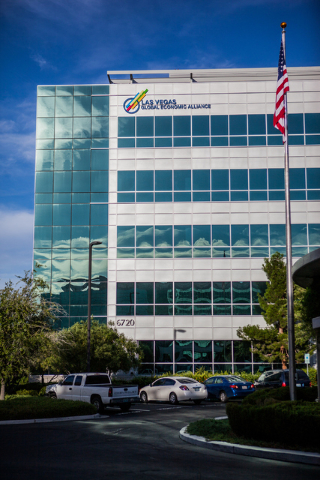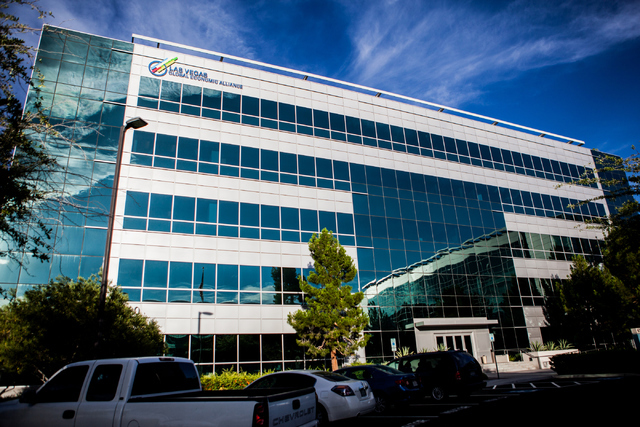 It's an organization with its hands in just about every economic-redevelopment cookie jar across the state — area chambers of commerce, trade associations and local governments — yet in the words of its own president and CEO, the organization has been "flying under the radar."
The Las Vegas Global Economic Alliance, a private-public partnership, has assumed and expanded the role of the Nevada Development Authority, which worked to recruit new businesses to the state as well as expand existing businesses.
"We needed a bigger budget, and they got it; we needed more people, and they've got it," said Somer Hollingsworth, who retired from the alliance in 2015, after nearly 20 years of working to boost Southern Nevada's economy.
Hollingsworth oversaw the beginning of the organization's transition to being more politically involved and more oriented toward community development.
In 2011, legislation was passed reforming the state economic development structure and turning the authority into the alliance.
"They walked in and said, 'We need to expand this and take care of other things in the community,'" Hollingsworth said.
The alliance created a document outlining its five broad strategic goals — which includes developing a "legislative agenda to promote a truly positive business climate," and focusing "workforce development on target sector opportunities" — each with its many subobjectives and outline of area partners that can be used to achieve those objectives.
"It's all about job creation," alliance President and CEO Jonas Peterson said. "When we strengthen our community to attract more high value jobs, we are all better off. That's what the LVGEA is all about."
So far in 2016, the alliance reports it has helped with the expansion and/or relocation of 10 companies — including Sitel, an outsourcing provider of customer experience management, and electric car manufacturer Faraday Future.
"The target for 2016 is to attract or expand over 38 business and create over 6,000 jobs," Peterson said.
HOW THE SAUSAGE IS MADE
It takes an average of two years to get a company to move to Southern Nevada, he said. It all starts with identifying the right companies in the first place.
Companies that are most likely to be recruited by the alliance are those in target industries identified by the Governor's Office of Economic Development that can benefit from proximity to Southern California, for example.
"Target industries are business and IT ecosystems, renewable energy, advanced mobility, manufacturing, logistics and distribution — industry sectors that we think have very strong growth prospects," Peterson said.
The alliance's team works with research partners to identify companies in other markets that are growing and that would fit well in Southern Nevada.
"Companies that could take advantage of our operating environment, our proximity to other markets. Then we will actually run a model with them. We typically try to show them what the impact would be to their bottom line and make a really detailed sales pitch for why they should consider relocating to Southern Nevada," Peterson said. "If they say yes, that's when the fun starts."
The "fun" entails working with either the board members at the Governor's Office of Economic Development to help a company procure state-level incentives, or working with municipalities, or other public sector groups, or workforce entities to provide the research bolstering an argument for a company to relocate.
"Along with our community partners, we also help them work with utilities, locate the real estate they need, and help outline the regulatory processes they will have to follow," he said.
Unlike many other states, such as Texas, Virginia and Michigan, Nevada does not offer cash incentives, but instead six tax abatement programs, a job training program and a reimbursement program for employee training expenses.
"Incentives are earned only when a company performs by investing in our community and creating new jobs that help to diversify and stabilize our economy," Peterson said.
The incentives are also open to companies already in the state.
COMMUNITY OUTREACH
The renewed focus on community development and in-state company expansion from the 2011 restructuring also led to the launch of Southern Nevada's first business retention program, BizConnect.
The program provides an avenue for business leaders to build relationships and partnerships with local leaders. The alliance reported 115 meetings with local business leaders in 2015, which entail listening to the types of challenges businesses are coming up against and finding solutions, which may include legislative recommendations.
"They've come into our office and talked to us several times about what programs are out there for us and how we can help offset some of our taxes," said Troy Wilkinson, CEO and founder Las Vegas-based cybersecurity company Axiom Cyber Solutions. "The LVGEA is helping us tremendously, with our tax breaks and with any grants that we're applying for."
The program also provides businesses with market data, and assistance with recruiting students through secondary and higher education, among other benefits.
Peterson said the alliance still has some work to do when it comes to connecting and getting more businesses involved in the program.
Although Wilkinson has been in Las Vegas for six years, he said he only heard of the alliance about six months ago. He learned of the alliance through a friend and fellow business owner.
"The new brand hasn't been around that long. You've got a team that's delivering amazing results. We're off to a record performance this year. It takes time to raise that awareness in the communities," he said. "When the private sector is engaged, when they're leading the charge — as long as that is in place, I think we will continue to grow. We will broaden our scope and do even more to help grow the economy."
Hollingsworth said the alliance is in good hands.
"I'm old school. I mean, strategic plans are great, but to me, it's what comes out at the end," Hollingsworth said, "And oh my God, they followed it right to the T! I'm really pleased."
Contact Nicole Raz at nraz@reviewjournal.com or 702-380-4512. Follow @JournalistNikki on Twitter.