Las Vegas police reveal plans for new training center
Updated October 1, 2020 - 8:21 pm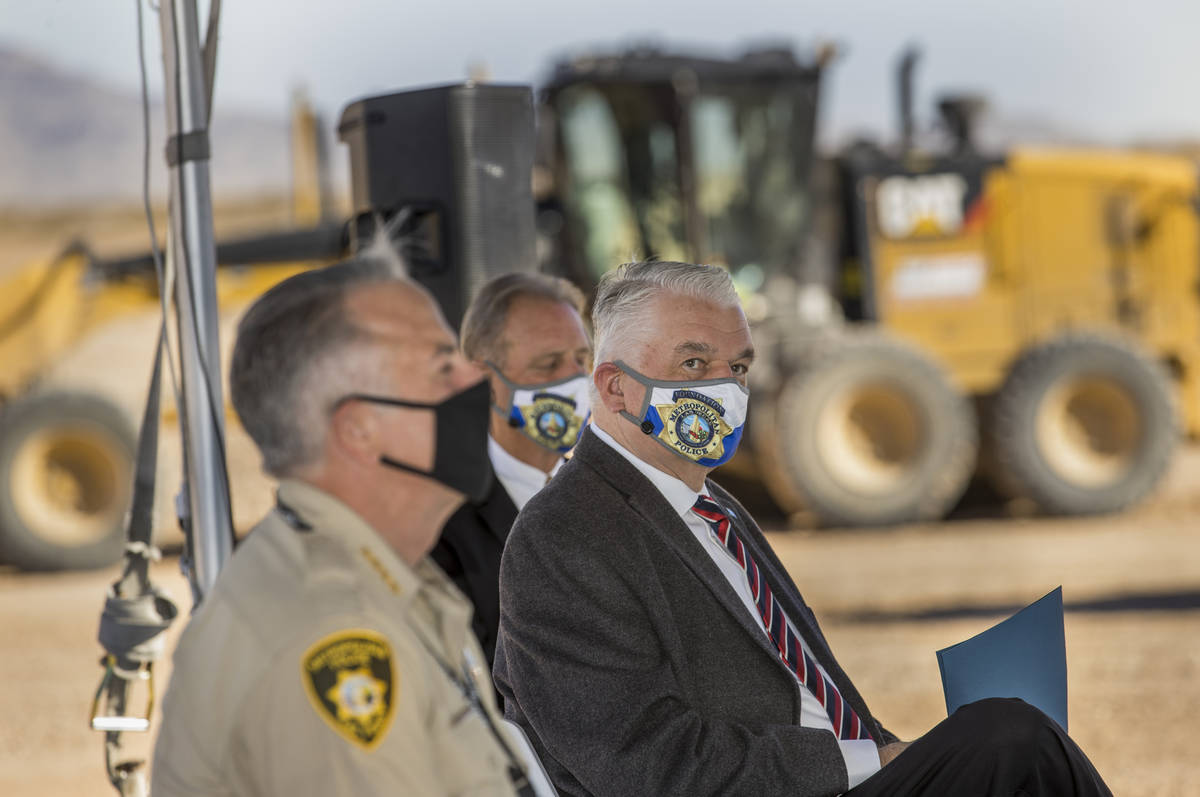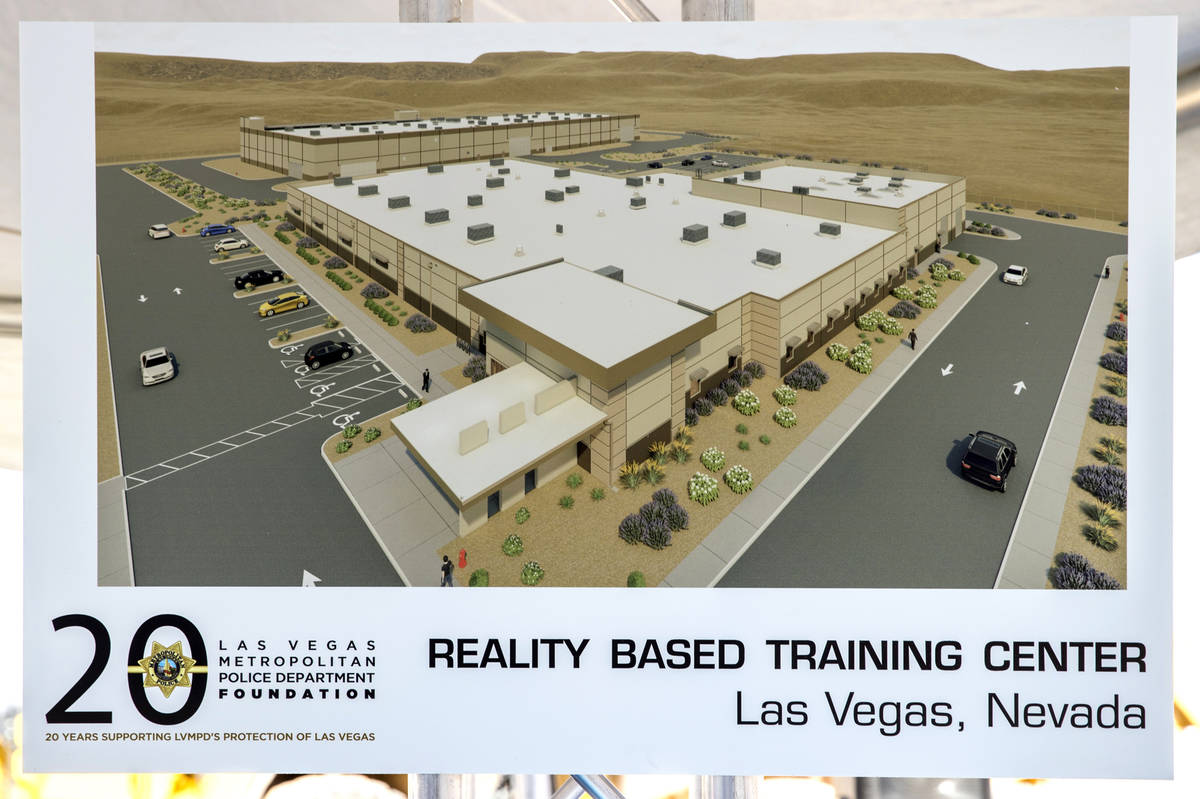 Las Vegas police detailed plans for a new training center Thursday geared toward better tactically preparing officers for mass shootings and other complex threats as the Las Vegas Valley mourned those killed in the Route 91 Harvest festival attack three years ago.
The new, privately funded center will be located at 7370 E. Carey Road, near the department's firearms training facility. Clark County Sheriff Joe Lombardo and Gov. Steve Sisolak publicly unveiled the plans early Thursday after a brief moment of silence to honor the victims of Route 91.
Called the "Metropolitan Police Department Reality Based Training Center," the department will eventually conduct training there for scenarios including "elevated threats," like the Oct. 1, 2017, attack, in which a gunman fired down on the festival crowd from a 32nd-floor, Mandalay Bay suite. Hundreds were wounded in the attack and 60 died, including two women who succumbed within the past year to injuries they suffered that night.
Lombardo said ahead of Route 91, Las Vegas officers had never trained for such an attack. In its aftermath, the department also implemented specialized rifle training geared toward elevated threats.
"We have a significant number of high-rise buildings here in Las Vegas," Lombardo said Thursday.
The 2017 mass shooting was not the sole genesis of the center, Lombardo said. It will also allow officers to train for a diverse set of crises, including natural disasters and civil unrest.
"It was an idea brought forward because of all the other previous crisis events we have dealt with in law enforcement," the sheriff said.
2021 completion date
The project was funded through private donations, including $4 million that an anonymous donor contributed. The Las Vegas Metropolitan Police Department Foundation is handling fundraising efforts. The land was donated through a partnership with the city of North Las Vegas.
Plans call for two phases of construction, which The Korte Company is heading. The first will include 150,000 square feet of administrative offices, classrooms and a tactical village for a cumulative cost of $25 million. Completion is slated for the end of 2021.
Though Las Vegas police announced the plans, upon completion, 60 public and private entities statewide will have access to the facility. Local law enforcement agencies will not be charged for use.
Lombardo said out-of-state law enforcement agencies have expressed interest in paying to have their officers train at the complex as well.
"It is fitting that this event is being held on the third anniversary of One October," Sisolak said, adding that the facility "will keep (officers) safe and it will keep our community safe."
In 2018, there were preliminary discussions between Metro and MGM Resorts International to build a SWAT building at the site of the Route 91 shooting. But that proposal was unrelated to the new facility and would not have been used as a training area. The plans were shelved.
Realistic training
Las Vegas Officer Andy Locher, a project manager for the facility, said Thursday that the center will provide officers with highly-realistic training opportunities, including advanced computer simulations.
He presented an example in which officers could learn how to safely enter and search a dark warehouse in pursuit of a suspect.
"We can turn off the lights, plunge them into darkness," he said.
Clark County Commission Chair Marilyn Kirkpatrick called the training center a significant community investment.
"I couldn't be more proud for Clark County residents to know what we are doing here today," she said.
City of Las Vegas Commissioner Stavros Anthony was expected to speak at Thursday's event but was involved in a minor fender-bender on his way to the press conference, Sisolak said. Anthony was not injured.
Contact Glenn Puit by email at gpuit@reviewjournal.com. Follow @GlennatRJ on Twitter.