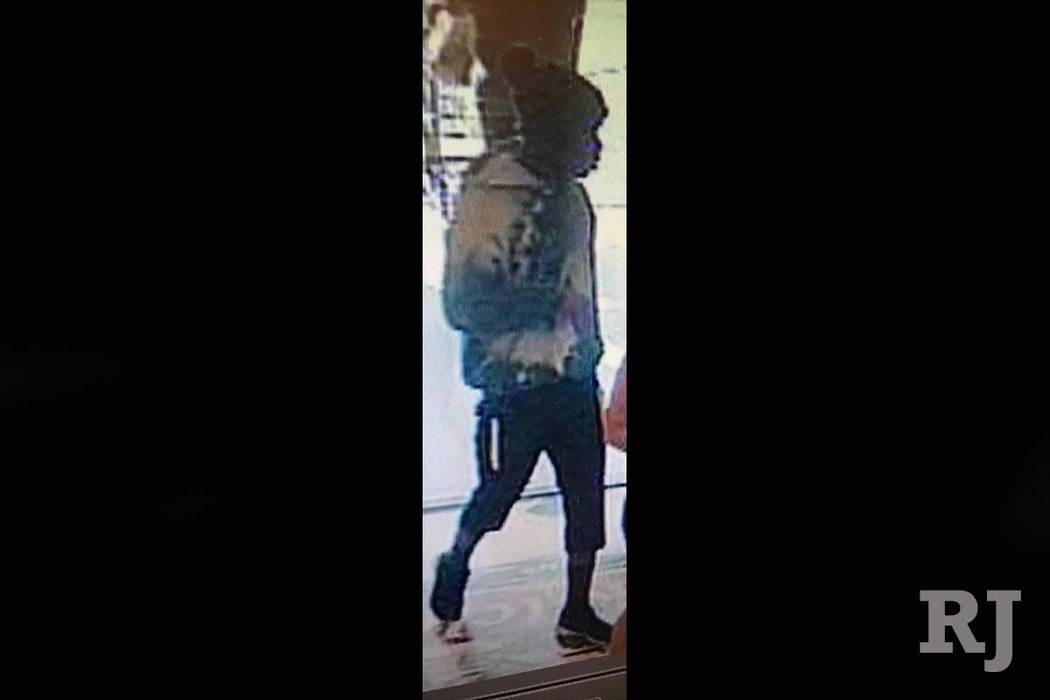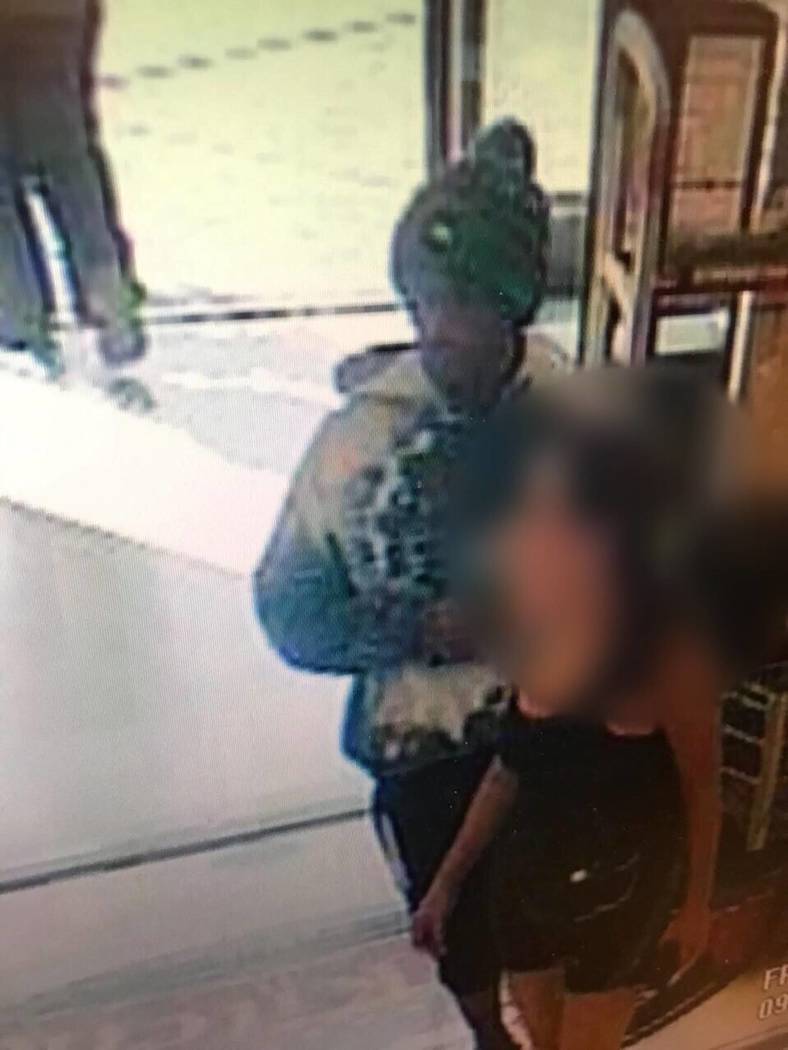 Las Vegas police are looking for a suspect in an attempted sexual assault that occurred Saturday morning at Desert Breeze Park.
In a statement, the Metropolitan Police Department said it was called around 9:43 a.m. to the park on 8275 Spring Mountain Road, where a woman jogging in the park said she was tackled from behind by an unknown black man.
The woman said the suspect demanded she take off her clothes and then tried to pull her shorts off. The woman fought back and told the suspect she would pay him to leave her alone, police said.
The suspect agreed, police said. They walked to the Vons store across the street so she could withdraw money. While in the business, the victim gave the suspect $200, yelled for help and the suspect ran away, police said.
The suspect is described as a black male in his 20s, standing approximately 6 feet to 6 feet 3 inches tall and weighing 170 pounds. He was last seen wearing a green and red beanie with a fluffy ball on top, and a white, gray and black tie-dye hooded sweatshirt with black shorts, police said.
Anyone with information on this incident may call Metro's Sex Crimes Bureau Section at 702-828-3421 or Crime Stoppers at 702-385-5555.
Contact Briana Erickson at berickson@reviewjournal.com or 702-387-5244. Follow @brianarerick on Twitter.