Las Vegas Strip illusionist arrested on child pornography charge
March 20, 2016 - 12:14 pm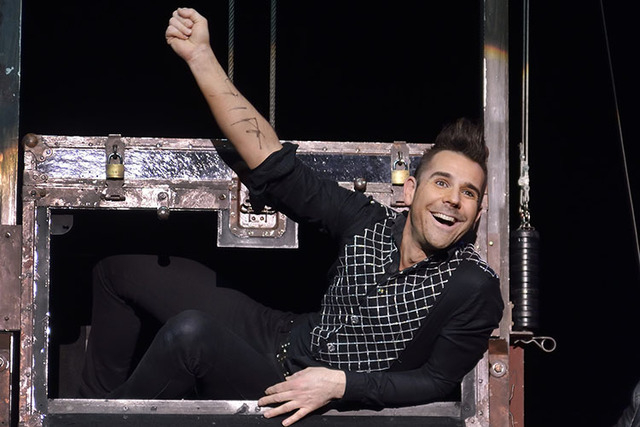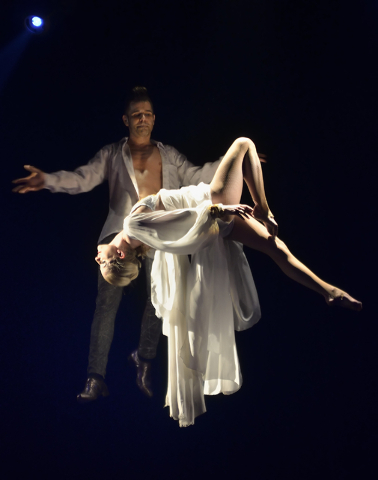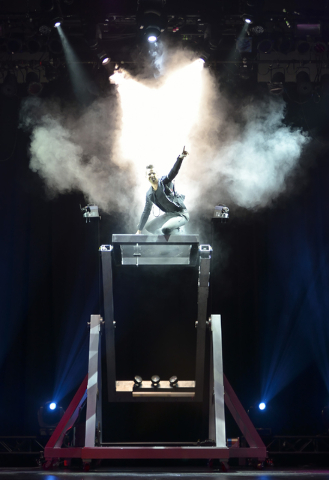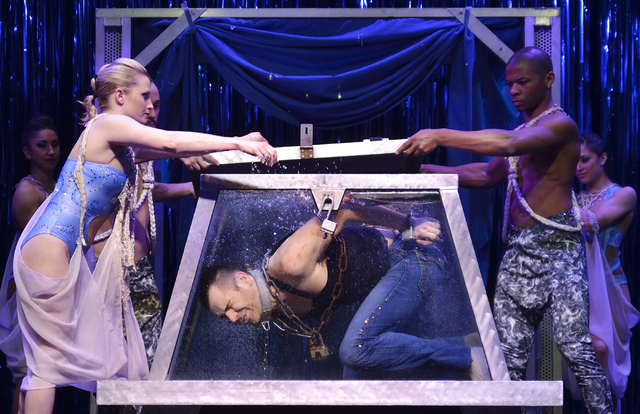 Strip illusionist Jan Rouven has been arrested by FBI agents on a felony child pornography charge.
The German-born Rouven, star of the "The New Illusions" show at the Tropicana, was charged under his full name, Jan Rouven Fuechtener, with one count of receipt or distribution of child pornography.
After a detention hearing Wednesday, U.S. Magistrate Judge Peggy Leen ordered him held without bail on grounds he posed a danger to the community and is a flight risk because of family ties in Germany.
Leen said graphic images of child pornography involving "very young children" were found at his Las Vegas home during a court-approved FBI search.
Rouven, 38, and his lawyer, Jess Marchese, denied the allegations in court. At one point Rouven, dressed in a yellow jail jumpsuit, broke into tears.
Marchese said afterward he plans to challenge Leen's detention order.
Tropicana officials said that Rouven's show was canceled Wednesday night and no tickets were being sold the rest of the week.
"New Illusions" was voted best magic show in the Las Vegas Review-Journal's annual Best of Las Vegas contest in 2015.
Rouven, who has performed a traditional magic show on the Strip since 2011, was given the Merlin Award for Illusionist of the Year in 2014 by the New York-based International Magicians Society. Some of the biggest stars in magic — including Siegfried &Roy, Penn &Teller, David Copperfield and Criss Angel — have won Merlin Awards.
Rouven steadily worked his way up to the middle tier of the Las Vegas show business ladder. He debuted at the old Clarion, moved to a small showroom at the Riviera and moved again to the Tropicana's main theater, where he has been a headliner since November 2014.
According to the criminal complaint, which was filed under seal Monday, the investigation of Rouven began in August when an undercover FBI agent from Buffalo, New York, infiltrated an Internet file-sharing network dealing in child pornography.
Some of the files linked to Rouven had videos of young boys engaging in sex with men, the complaint alleges.
In January, FBI agents seized two computers and an external hard drive from Rouven's home. An analysis of the hard drive found 3,235 videos and 105 images depicting child pornography, the complaint alleges.
Reporter Mike Weatherford contributed to this article. Contact Jeff German at jgerman@reviewjournal.com or 702-380-8135. Find him on Twitter: @JGermanRJ
UPDATE:
Tropicana drops Rouven's magic show after child pornography arrest