Las Vegas woman mauled to death by family dog
Updated October 5, 2018 - 4:43 pm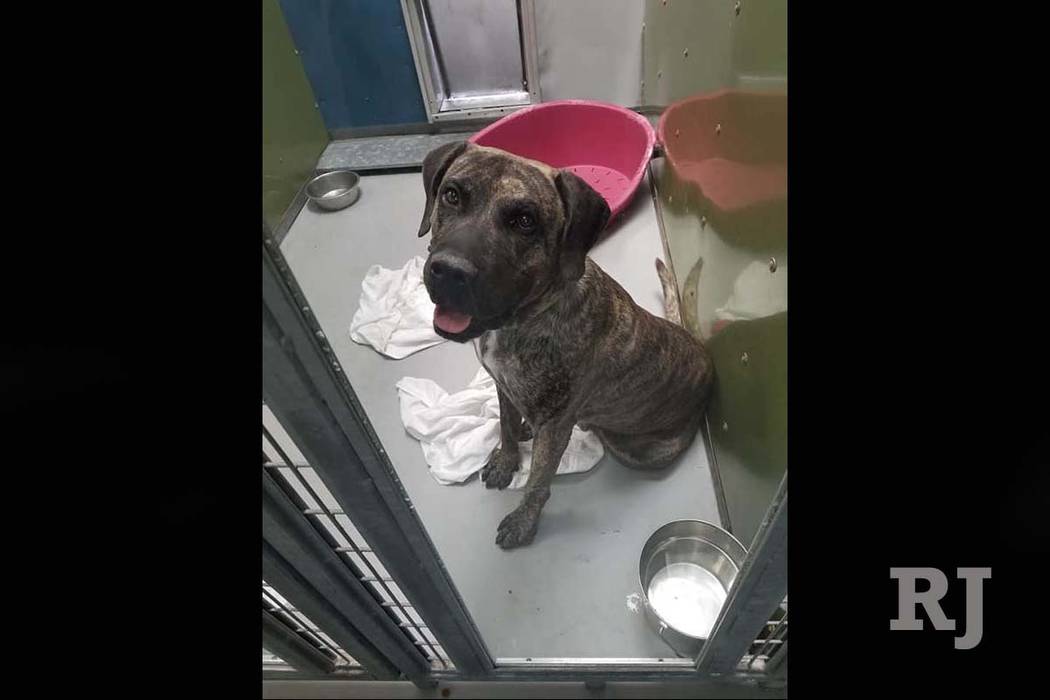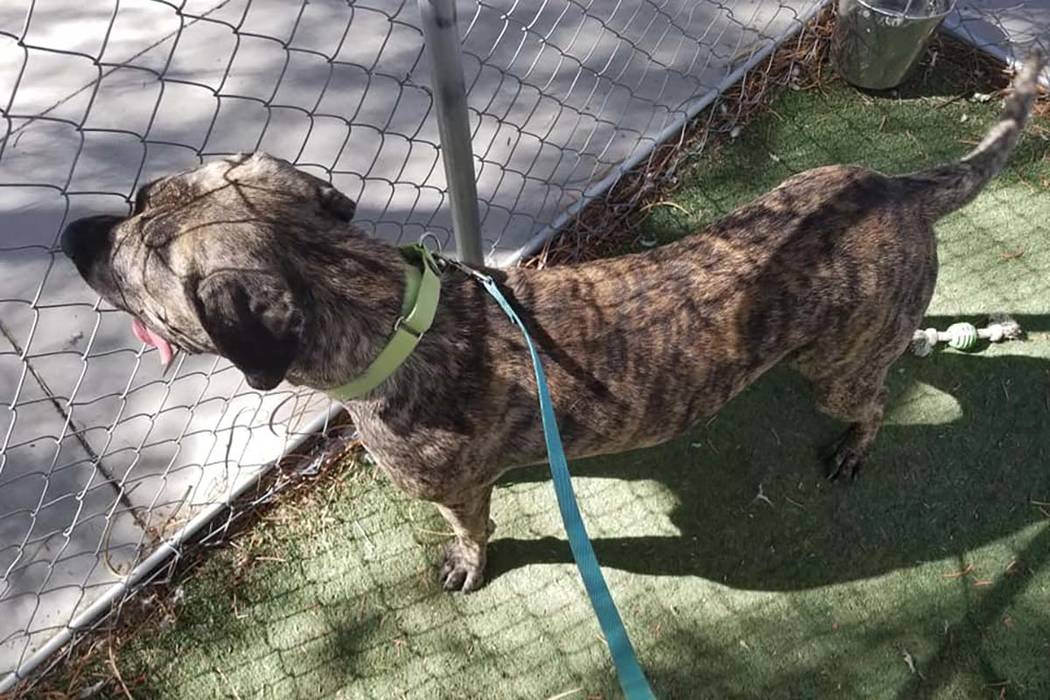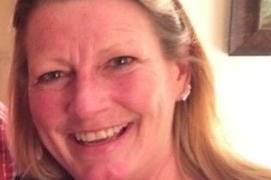 A Las Vegas man came home from work Monday night to find his wife of 26 years mauled to death by the family's newly adopted dog.
What happened moments before the attack remained unknown Friday. Susan Sweeney, 58, was home alone when their 3-year-old rescue dog attacked her on the 5000 block of River Splash Avenue, said city of Las Vegas spokesman David Riggleman.
The woman's husband, Patrick, arrived home from work shortly before 11:40 p.m. Monday and found her dead in their living room, according to the Metropolitan Police Department and the Clark County coroner's office.
She was declared dead about 1:05 a.m. Tuesday in the home. The coroner's office ruled her death an accident by mauling.
"This is really a mystery because she was home alone," Riggleman said Friday. "I can't even imagine what that poor man thought when he walked in that house."
The spokesman said the mastiff-perro de presa canario mix was taken by city of Las Vegas animal control and was euthanized at the request of the Sweeney family. The dog had been adopted a few days before the attack from the Animal Foundation.
In a statement released Friday, the nonprofit said: "The Animal Foundation did not have any information regarding the dog's prior circumstances that would have led us to believe that he was unsafe, and while this dog was in our care his behavior did not raise any concerns. There are no words that can appropriately convey the deep sadness felt by The Animal Foundation. Our sympathies, thoughts, and prayers are with this woman's family in the wake of their heartbreaking loss."
Another family dog, Sinba, died in early September, Patrick Sweeney announced in a post Sept. 6.
On Friday morning, he wrote on Facebook, "I am so sad and broken inside over the loss of my sweet, gorgeous wife of 26 years."
No one answered the door at the Sweeney home Friday evening, but a man who lives nearby said he noticed the police cars Monday night in the quiet neighborhood.
Nathan Mcgrath, 51, said he saw the Sweeneys occasionally but did not know them well. He said he saw the dog for the first time Monday night.
"I saw it jump into the police truck," he said.
A GoFundMe account has been set up by the family to assist with funeral costs.
Susan Sweeney is survived by her husband and their two sons, Brandon and Dylan.
Contact Rio Lacanlale at rlacanlale@reviewjournal.com or 702-383-0381. Follow @riolacanlale on Twitter. Review-Journal staff writer Katelyn Newberg contributed to this report.
Other fatal dog attacks
— A 9-year-old Las Vegas boy was mauled to death at a friend's home in August 2016 by the friend's family dog. A Clark County spokesman said the "pit bull mix" was euthanized the next day.
— In March 2015, a 79-year-old Pahrump man was attacked by three of his neighbor's pit bulls. Though the attack was in Nye County, the man was airlifted to University Medical Center in Las Vegas, where he died about a month later. The dog owner in that case was arrested after the attack.
— In April 2012, a 1-year-old Henderson boy died from blunt-force injuries to the head and neck the night of his first birthday party during an accidental attack by his family's dog.
The family did not face charges, but a two-year legal battle ensued over whether the family's dog would be euthanized.
The dog, Onion, a mastiff-Rhodesian ridgeback, was released in January 2014 to the Lexus Project, an animal rights group based in New York.
— Las Vegas police said a 2-year-old boy was mauled to death by a family dog in November 2008. The boy was in his grandmother's care at the time. The dog was described as a pit bull or pit bull mix.
— In September 2008, a 4-month-old girl was fatally mauled while being watched by her grandmother.
One of the family's two pit bulls opened a sliding glass door and attacked the baby while she was in a stroller, according to the Clark County district attorney's office. The dogs were shot to death by North Las Vegas police.