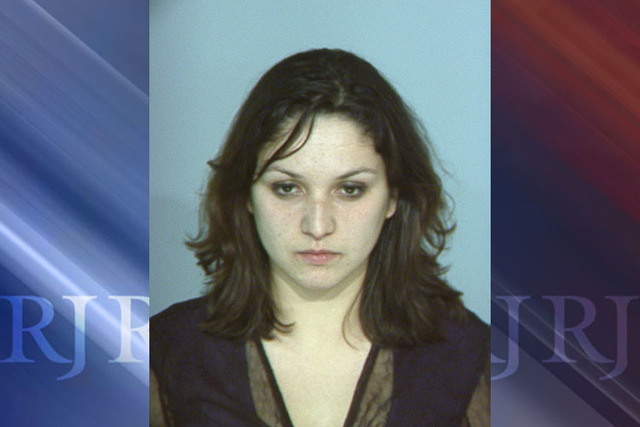 The woman who said through a lawyer that she believes she was the driver in a hit-and-run crash that killed a Las Vegas man who was pushing his grandchild in a stroller surrendered to police Tuesday.
Police said 29-year-old Galina Kilova turned her self in about 2 p.m. She faces charges of felony failure to stop at the scene of an accident involving death.
Michael Grubbs, 63, was pushing his 18-month-old granddaughter on the gravel shoulder of Rainbow Boulevard near Warm Springs Road Nov. 24 when they were struck by a Honda Civic. The driver fled the scene.
Grubbs later died from his injuries.
Witnesses could only get three numbers from the Civic's license plate: 948. Police asked for the public's help in finding the car.
Las Vegas lawyer Herb Sachs said last week his client planned to turn herself in to police more than a week after the Grubbs died, though Sachs refused to give her name.
Kilova was arrested in December 2007 on charges of drinking and driving, failure to use due care and driving without a valid license, according to a Tuesday evening release from Metro.
Further information on that case was not available.
Clark County court records show Kilova pleaded guilty to a parking violation in July. A $798 court payment in that case posted Monday.
Reporter Ricardo Torres contributed.
Contact Kimber Laux at klaux@reviewjournal.com and 702-383-0381. Find her on Twitter: @lauxkimber.