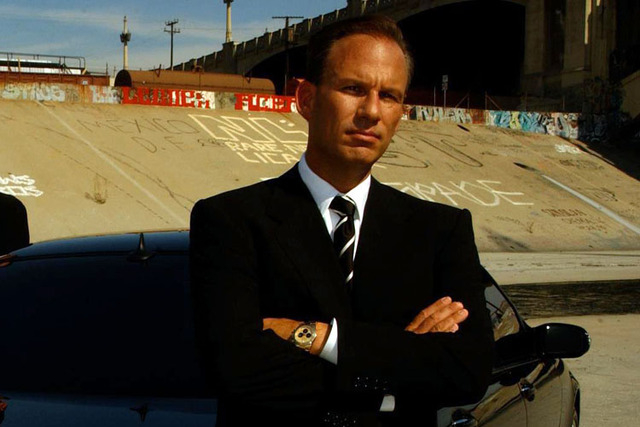 Top aides to limousine company operator Charles Horky pleaded guilty in Las Vegas Monday in a multimillion-dollar racketeering conspiracy involving fraud, prostitution and drug trafficking.
Kimberly Flores, 44, the office manager of the company, CLS Nevada, and Archie Granata, 71, an accountant and financial adviser, each pleaded guilty to one felony count of conspiracy to conduct or participate in an enterprise engaged in racketeering activity.
U.S. District Judge Robert C. Jones set their sentencings for Oct. 16. Both defendants are free on their own recognizance.
Horky, 53, the CEO of CLS Nevada, which has operated on the Strip for two decades, has agreed to plead guilty on Sept. 25. He described his company on the Internet as a 24-hour chauffeur-driven service that had contracts with a dozen major resorts.
A federal indictment unsealed in December 2012 charged Horky and eight other defendants with conspiring to participate in a pattern of racketeering activities, including wire fraud, access device fraud, bank fraud and distribution of controlled substances. It also alleged the defendants used interstate commerce to promote, facilitate, and distribute the proceeds of prostitution.
Additional defendants, including some of Horky's limousine drivers, were charged in four separate indictments with trafficking in cocaine, methamphetamine and Ecstasy.
The four-year criminal conspiracy was uncovered by the FBI with the help of months of court-approved wiretaps that, among other things, provided an explicit look inside the prostitution ring authorities said Horky ran.
In court Monday, defense lawyer Craig Drummond, who represents Flores, said his client admitted participating in one scheme that defrauded American Express and its card holders of $2.8 million through unauthorized charges.
But he insisted Flores was not involved in prostitution and drug-dealing.
Other defendants indicted with Horky in the racketeering case included limousine drivers James Reda, 39, Clarence Adams, 39, Mikhail Maleev, 49, and Dawit Moszagi, 48. Two company associates accused of being drug suppliers, Solomon Zemedhun, 40, and Olive Toli, 49, also were charged.
The trial of the remaining defendants is set for Nov. 3, but other plea deals are expected.
The broad range of criminal activities were alleged in the indictment to have taken place from September 2008 through November 2012.
Drivers sold cocaine and methamphetamine and promoted prostitution from their limousines, the indictment alleged.
Horky was accused of directing the criminal activities and requiring drivers to pay him a cut of the illicit money they were receiving.
He also was alleged to have led a $2.4 million check fraud scheme that involved drawing checks on the company's payroll account knowing that the account did not contain sufficient funds.
Contact Jeff German at jgerman@reviewjournal.com or 702-380-8135. Find him on Twitter: @JGermanRJ.