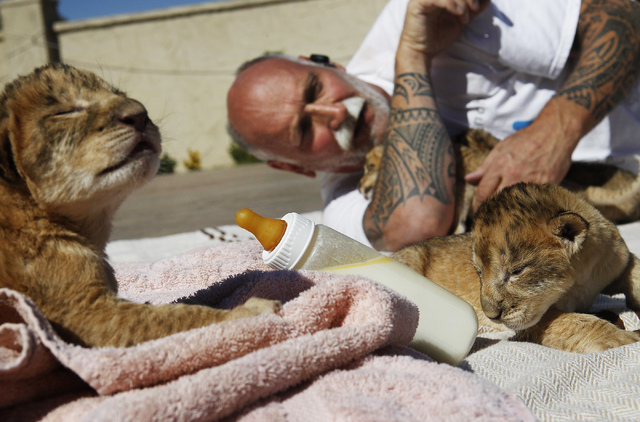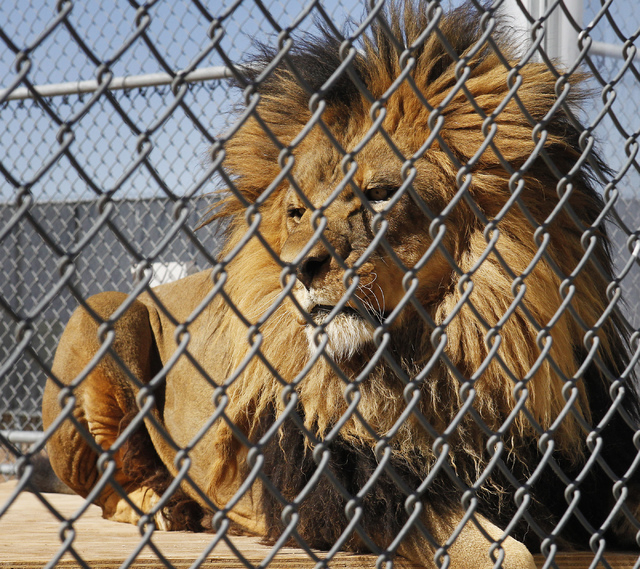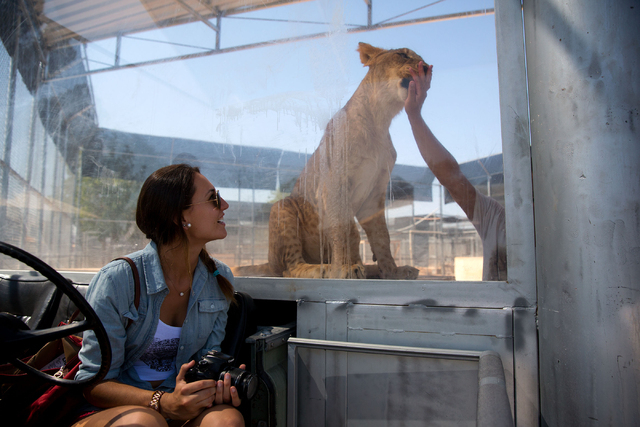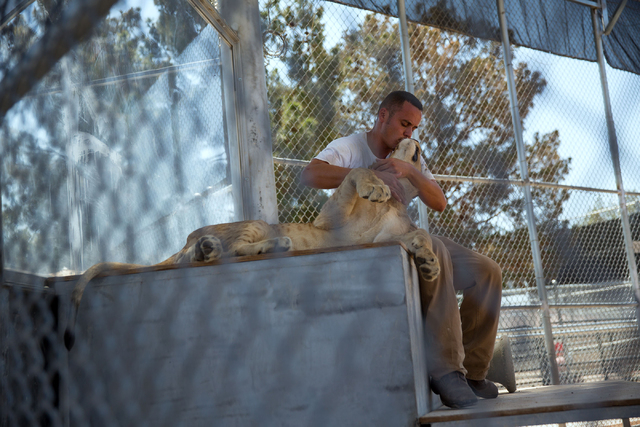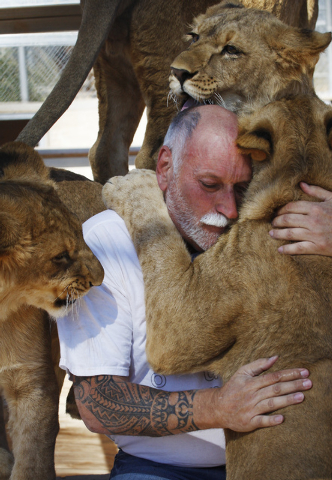 A little east of Las Vegas Boulevard, not far from the M Resort, sits a six-acre taste of the wild that's home to 46 lions, plus ostriches, emus and a giraffe. For now, anyway.
Clark County is considering shutting down Lion Habitat Ranch, citing zoning violations and safety concerns. It says the only exotic animals that should be on the property are lions.
Keith Evans, president of the nonprofit organization that runs the ranch, is a bit shellshocked.
"We're a benefit to the community. I just don't understand where this got so off track," he said Tuesday, a day before county commissioners are set to discuss a request to revoke the ranch's permits.
Commission Chairman Steve Sisolak said he's hopeful a compromise can be reached, perhaps today. The commissioners can't revoke the permit this week; that would require a further hearing.
Evans, who has worked with animals for more than 40 years, has had his ranch near Henderson since 1989.
He got approval for an "exotic animal compound" in 1999, county records show. He drove lions to MGM Grand and back every day from 1999 until the resort closed its habitat in 2012.
That year, Evans opened Lion Habitat Ranch to the public. He said it now gets "tens of thousands" of visitors a year. The ranch still has the former MGM lions and took in a few birds and another lion after the closure of the Las Vegas Zoo.
In October, the ranch was cited for "the addition of different species of animals to the facility," including a giraffe, emus, ostriches and fowl, county records show.
"Other animals (besides lions) are not listed and therefore are not permitted," a code enforcement official wrote.
Sisolak said the facility is intended as a sanctuary, not a breeding facility. Evans said there is only one breeding pair of lions.
Sisolak said one potential compromise would be to allow the animal population to naturally drop to 40 animals by not replacing the creatures when they die.
Evans wants to play by the rules but said he is "tired of fighting my county."
"We don't want to cause trouble, and we've never been a problem," he said. "And the community loves it."
In a memo to commissioners, Planning Director Nancy Amundsen wrote, "There are concerns about the operation and safety of the facility since an unrestrained lion cub is allowed to roam the front yard of the facility, and customers are allowed beyond the security fences around the animal enclosures in order to feed the lions."
That cub in the front yard is surrounded by 10-foot-high block walls, Evans said, and the only people allowed in to feed lions are approved guests surrounded by a trainer on each side. People hold a barrier and push food through it with a mallet.
Other walls on the property are even higher at 16 and 20 feet, Evans said, adding, "Nobody's ever escaped; nobody's ever been injured."
Sisolak said any safety concerns should be addressed now instead of waiting until a lion escapes.
If there is no compromise and commissioners decide today to begin the process of revoking the habitat's permit, there could be another hearing March 18.
Review-Journal writer Ben Botkin contributed to this report. Contact Eric Hartley at ehartley@reviewjournal.com or 702-550-9229. Find him on Twitter: @ethartley.