Lovell Canyon wildfire near Las Vegas grows to 400 acres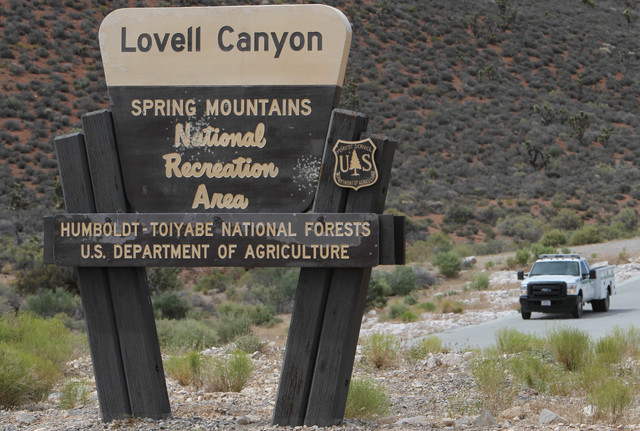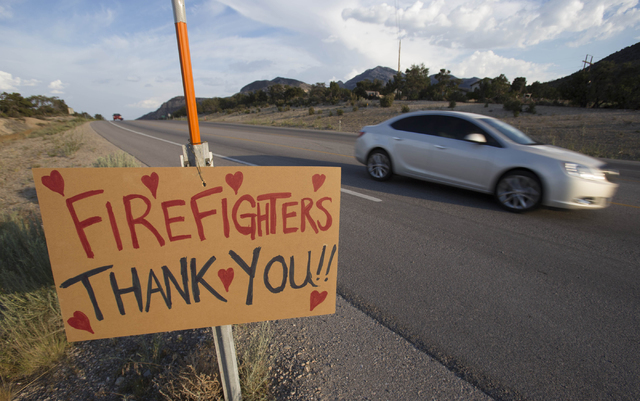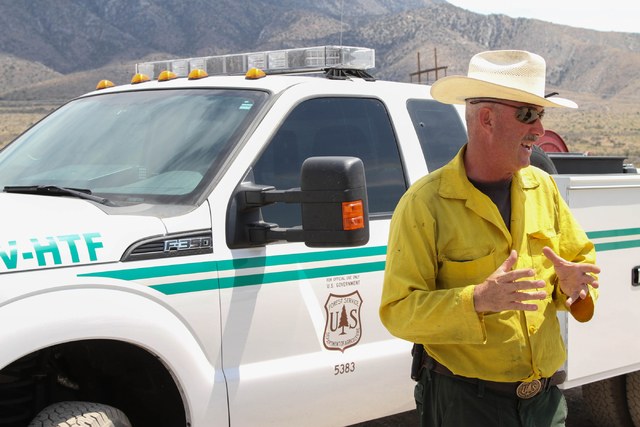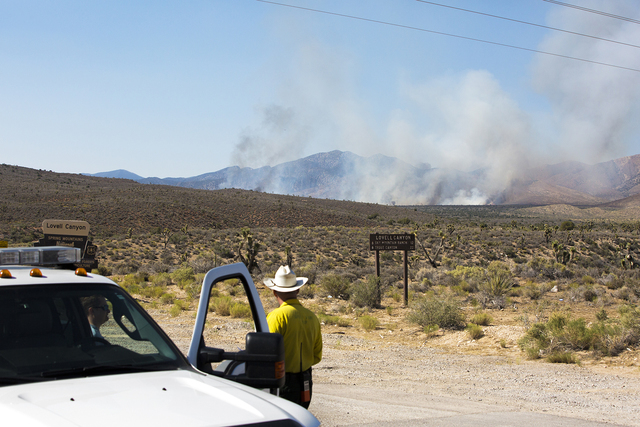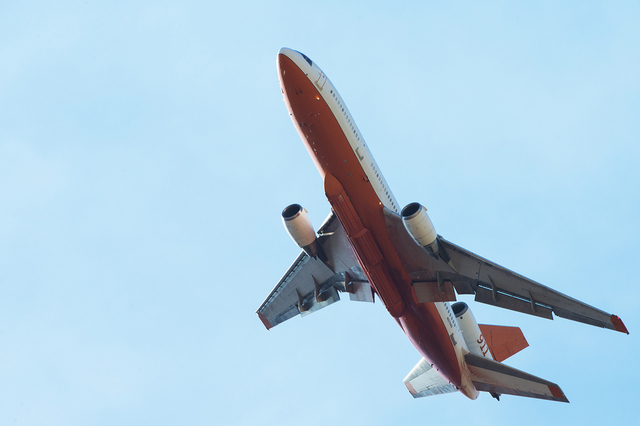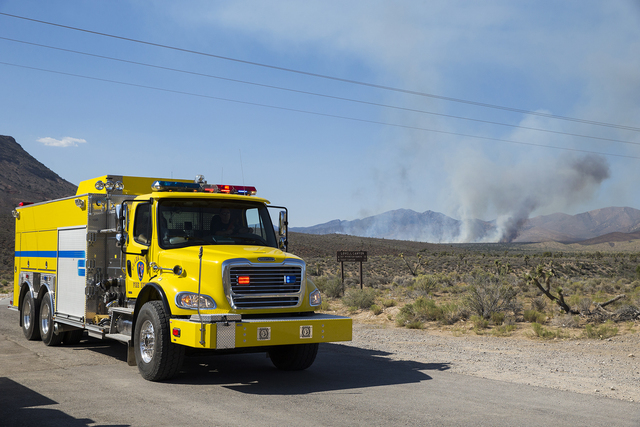 The wildfire in Lovell Canyon hasn't been fully contained, but fire crews may have another blaze to battle over the next few days.
Monsoon weather forecast for Wednesday and Thursday may bring much-needed humidity to the canyon, just west of the Red Rock Canyon National Conservation Area, but the slight chance of thunderstorms that comes with it could start another fire.
U.S. Forest Service spokesman Ray Johnson said at about 2 p.m. that the Lovell Canyon fire had spread to 300 to 400 acres, and was about 20 percent contained. Fire crews had yet to form a solid perimeter around the fire.
"This fire is long and narrower because the wind is moving it along," he said.
The fire began at about noon Sunday. Crews from the Forest Service, the Bureau of Land Management, the Nevada Division of Forestry and the Clark County Fire Department are on scene. Inmate fire crews have also been brought into the area from as far as Pioche to help fight the wildfire.
"They come in and they do good work," Johnson said, "and we appreciate the help."
As of 2 p.m., the fire was moving across flat land, which Johnson said will help keep it under control. Temperature, wind and humidity can help or hinder a wildfire's progress. The valley saw more rainfall than usual this spring, Johnson said, so pinyon and juniper in the area grew much faster than usual. That means there's more brush to burn.
"When I came in (Sunday) I just saw a huge pillar of smoke," said Angela Torres, who works at the Mountain Springs Saloon, about 5 miles from the wildfire. Torres said she saw less smoke from the fire on Monday than the day before.
Crews worked until midnight Sunday and returned at 8 a.m. Monday morning.
Johnson said that overnight humidity and lower temperatures helped slow the spread of the fire, allowing hand crews to get close enough to start containing it.
Hand crews work to cut down surrounding trees, extinguish embers, dig ditches and help hold the line against wildfires.
Helicopters and planes are also in use in Lovell Canyon, dropping fire retardant from above while crews work below, and surveying the area for objects and formations that could affect the fire's spread.
Investigators believe the fire was caused by people because the only other factor that could have started the fire is lightning, which wasn't in the area when the fire began.
Lovell Canyon Road, about 25 miles west of Las Vegas, is closed while crews work to contain the fire.
Contact Max Michor at mmichor@reviewjournal.com or 702-383-0381. Find @MaxMichor on Twitter.