Make-A-Wish helps 8-year-old spend day as Golden Knight — VIDEO
December 19, 2017 - 2:27 pm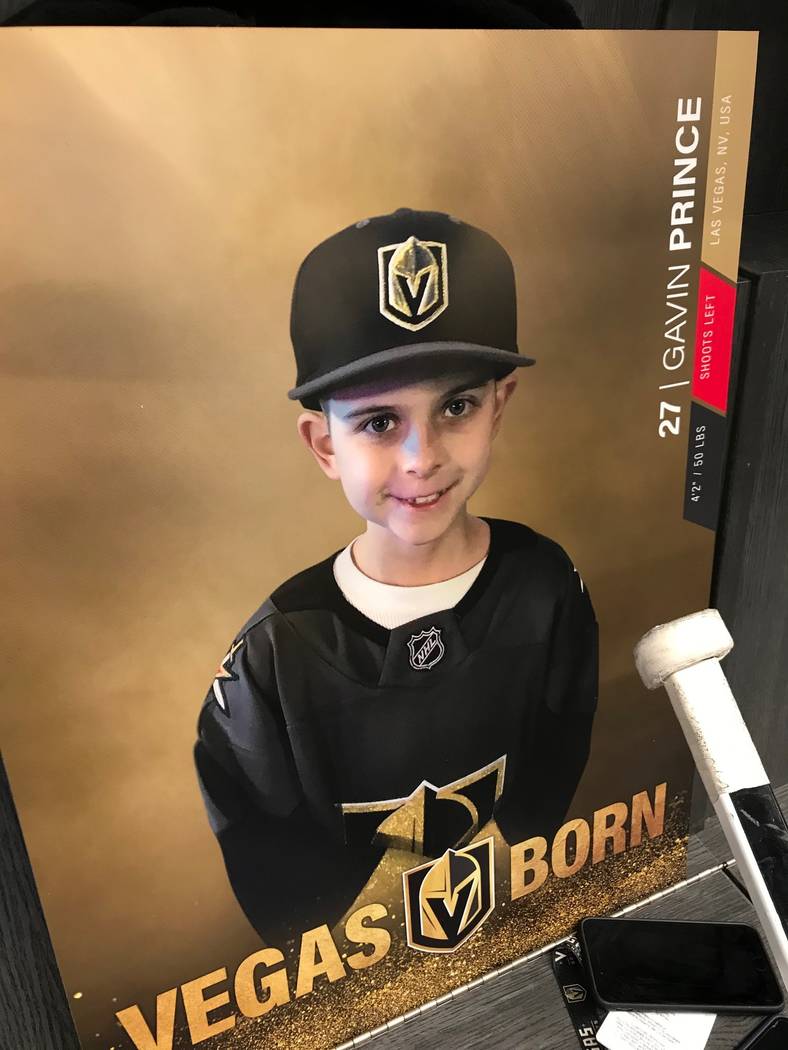 The Vegas Golden Knights got a new teammate for the day.
Gavin Prince is an 8-year-old Golden Knights super-fan who had suffered from a medulloblastoma brain tumor. His wish to hang out with the team was granted by Make-A-Wish of Southern Nevada.
His mother, Stephanie, said is the brain tumor is now clear.
Gavin was given a personalized locker at City National Arena, a jersey and a special hockey stick autographed by goalie Marc Andre-Fleury. Gavin also was surprised with a trip to Disney World from Chance the Gila Monster, the Golden Knights' mascot.
Gavin's wish will continue Tuesday night when the Golden Knights face the Tampa Bay Lightning at T-Mobile Arena. He'll watch warmups from the team bench and stand with the team during the national anthem.
Stephanie Prince said her son has been taking in the day with excitement.
"We've always been a hockey family," Stephanie said. "He's been skating since he was 2, so this is just a moment to remember."
Contact Elaine Wilson at ewilson@reviewjournal.com. Follow @WilsonElaineM on Twitter.